The Modern Way To Baby Proof Your Home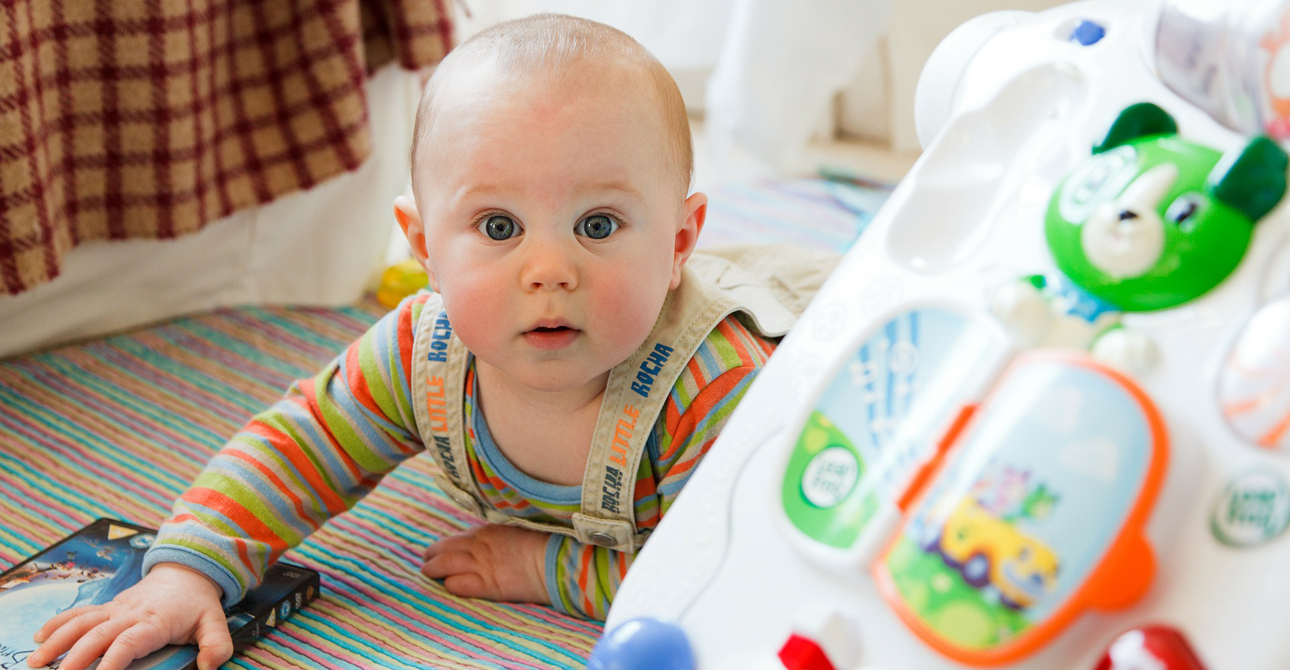 As soon as your baby can crawl, exploring the home becomes a fascinating adventure with lots to discover. While it's still important to cover plug sockets and keep cupboards closed, there are now more obstacles facing curious little wanderers.
When looking for handy tips on all things child-related, we find Mumsnet to be a source of endless valuable advice. With help from the Mumsnet's bloggers and users, we've compiled this guide to child-proofing your home – with some extra modern techniques to help your child explore its environment safely.
Chic and practical safe home
When the time comes to baby-proof your home, it can feel like it is losing some of its unique style. We've found some products that will make sure your home is both baby and adult friendly.
White plastic safety gates can be an eyesore but they're great for preventing your children from getting to places you don't want them to be, such as at the top or bottom of stairs. You can now buy varnished safety gates that blend into your own interior decor and retractable gates that can be rolled out when necessary.
Once on all fours, your baby will be whizzing round the room. Plastic pads can be fitted over any sharp corners in the home to prevent your baby from hitting its head. These are great for any tables that are at head height or bath taps. You can now make bath time even more fun and safe with bright animal shaped tap covers!
Maintain some ambience in your home with flameless candles. These are a great way to give your living space the same warm glow as traditional candles, minus the risk of an open flame.
Electricals
Homes are full of electrical devices from mobile phones to tablets and laptops, all of which have chargers that are easily accessed by little ones looking for something to play with. Cable tidies are simple tubes that are available from most electrical retailers and keep your wires together and tucked out of the way.
Free standing flat screen TVs are another digital danger, which can to be secured to stop your little one toppling it over. Safer options include mounting your TV onto a wall or attaching anti-tip straps to the back.
Blinds
Hanging cords to blinds are also easy for little hands to grab on to and should be kept out of reach. An easy way to do this is to wrap them up into a cord winder.
Our homes have been designed to the highest specification with family living in mind. To find out more about development in your area, visit www.millerhomes.co.uk.
Published:
31 May 2017 at 02:05