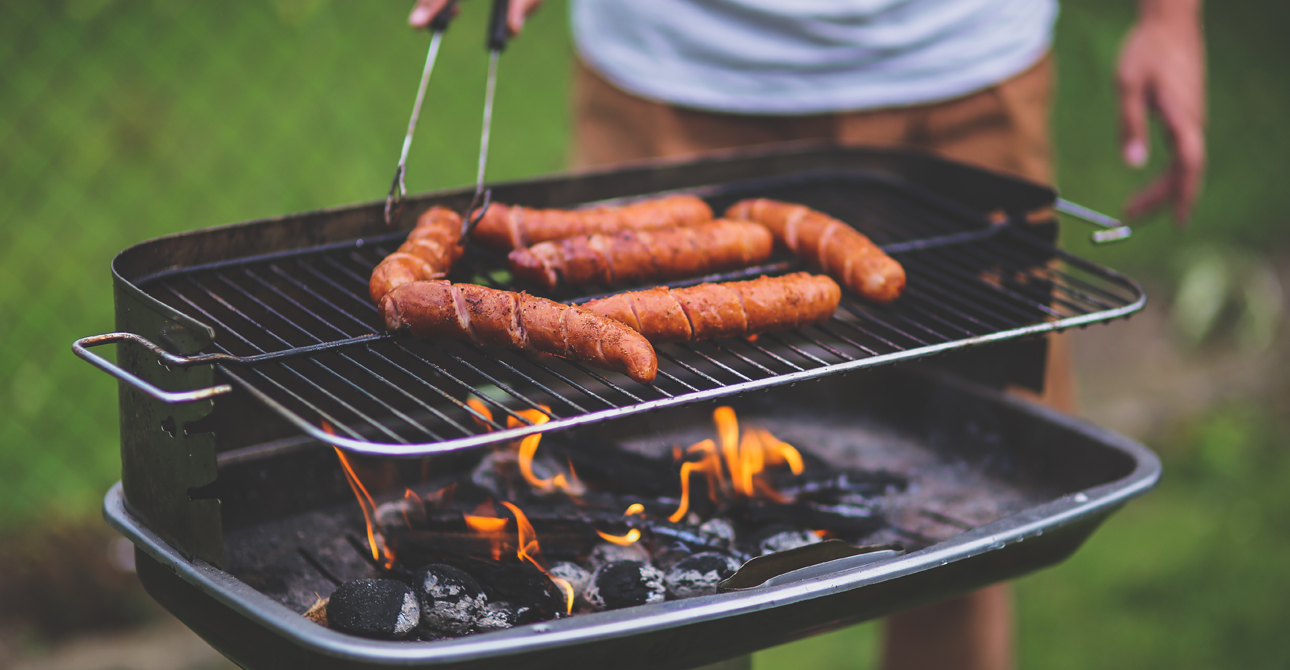 The temperature's rising and the evenings are long, which calls for a staple British tradition: the barbeque. After all these years, perhaps you're starting to get a little bored with the standard sausages and burgers; or perhaps you or one of your guests aren't meat eaters. Never fear – we've found the best recipes for the alternative barbeque!
For those who still want the satisfaction of a bun stuffed with fillings, there are loads of vegetarian and vegan take on the classic burger. Portobello mushrooms have a meaty texture, and are paired great with a sliver of strong blue cheese. Vegans and health lovers will adore Jamie Oliver's burger. Made with sweetcorn, peas, broad beans and plenty of herbs, spices and seeds, and it's topped with a decadent onion ring and slathered in a spicy vegan mayo.
Cheese is a vegetarian's best friend – and cooking cheeses are perfect for a hot summer's day. Halloumi, a salty Greek variety with a satisfying chew, and paneer, the fresh cheese used commonly in Indian, Bangladeshi and Sri Lankan cuisines, are the idea BBQ treat. Marinade halloumi in chilli flakes and olive oil before cooking on a kebab skewer with your favourite veggies for a spicy tang, and Olive Magazine has a great recipe for a turmeric and coconut infused paneer to serve with charred naan breads.
Japanese food is gaining more and more popularity, so these miso aubergines from Women and Homes are great for foodies who want to be on trend. They're sweet and salty, and the sesame seed topping contrasts with the softened aubergines perfectly. Top with spring onions for a refreshing hit, and they're great served with a big bowl of sticky rice and stir fried greens. Another popular cuisine is Mexican, and it lends itself perfectly for a BBQ!
Never forget the importance of having serval side dishes at your barbeque for guests to tuck into. Sweet potatoes are a great source of vitamins, and couldn't be simpler to prepare. BBC Good Food explains that all you have to do is rub a little oil and salt onto the potatoes, wrap them up in foil and pop them on the barbeque until they're crispy on the outside and soft on the inside. You and your guests can then cut into them and top them with whatever you want – from cheese, to sour cream to salsas and guacamole.
Do you fancy taking on some of these alternative barbeque recipes? If you do, be sure to send a picture in to us on Twitter, Facebook, or Instagram!
Published:
31 May 2017 at 02:05