Make Your Home Instagram Worthy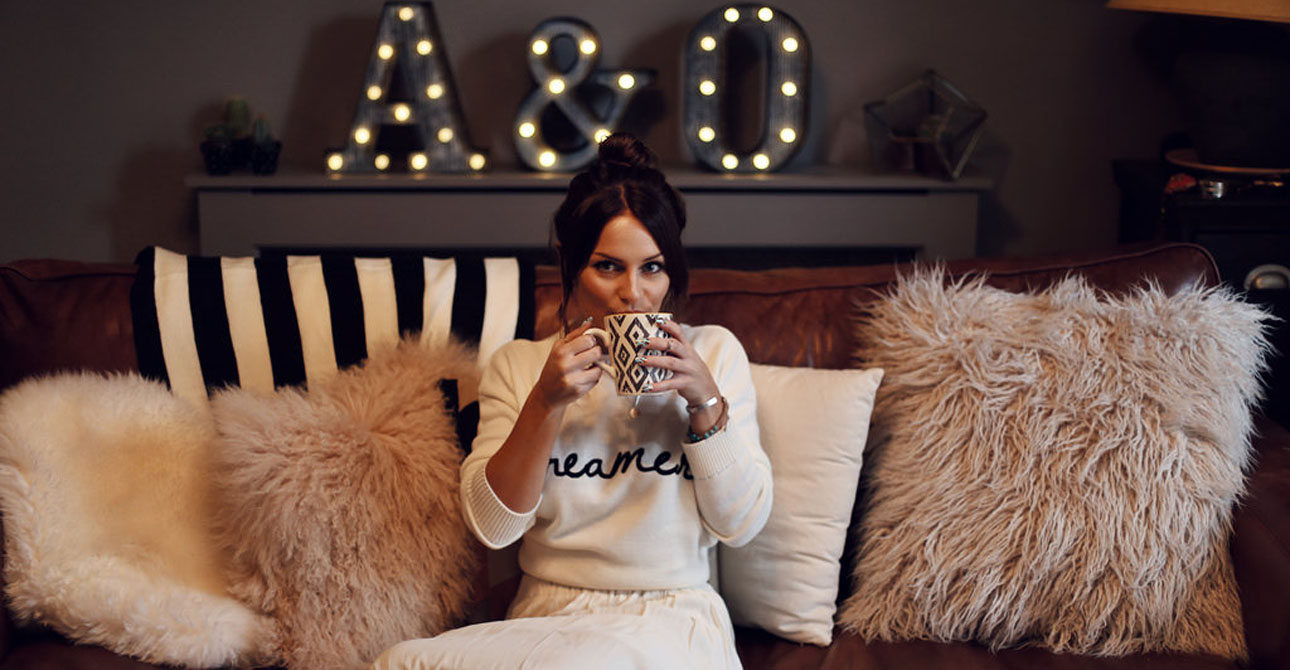 Are you a little bit jealous of those perfectly-styled rooms on your social media feeds? We all spend hours scrolling through images and wishing our homes looked as good as those perfectly put together rooms. Instagram is the ideal platform to showcase interiors and is packed full of inspiration for beautiful bedrooms and luxurious living spaces.
We've picked out some top tips from our favourite interiors bloggers to make your home Instagram ready and watch the likes pour in.
Pastels
Soft pastel shades can make your home feel light and airy all year round. Incorporate muted tones of mint, lemon and duck egg in kitchens and bathrooms to add a playful touch, and accessorise bedrooms with pastel throws and cushions to create a stunning colour scheme.
Interiors blogger, Kate La Vie, is a fan of pastel colours and decorates her home with neutral shades that are light and bright. Kate combines pastels with rose-gold brass accessories to bring to life a flat that is sophisticated, chic and homely - without being too feminine and frilly. She also shows us that a well-organised bookshelf is like a piece of artwork.
Bold colours
Make a statement by adding bold colours to your room. It doesn't have to be over the top, simply painting one wall with a strong colour can accentuate any room and make it seem bigger. If you're not ready to commit to an accent wall, fill a neutral room with bold artwork or accessories for an eclectic vibe.
We're inspired by blogger, Lynsay Loves, whose rainbow-coloured home represents her bold personality. Her Instagram is full of inspiration and colour pops, from a simple bright bouquet of flowers to funky patterned wallpaper.
Upcycle
The cheapest way to transform a room is to upcycle what you already have. It's amazing what some new accessories and a lick of paint can do! We love chalk paint, which works beautifully on old furniture and there's no need to prime or sand it first. You can upcycle an old chair or table and make it look brand new.
Thank Fifi is an expert when it comes to DIY makeovers. She's renovated her kitchen with classic white and grey tones that have opened the room, making it light and airy. She's inspired us with her quirky door handles too, a simple change with a big impact.
Antiques
It can take a long time to find real antiques and they're often not cheap. But furniture that has an antique-look is a lot easier to come by. Many high-street stores sell furniture and accessories in a deep mahogany that will make your home look like an expensive boutique hotel. Adding candles with musky scents can create a homely feel and the light reflects off the surfaces, making the room glow.
Lifestyle blogger, The Little Magpie, has the most sophisticated living space. We love the mauve walls and dark furniture, with lighter cushions and throws lifting the room. Her fashionable LED letter lights illuminate the space and create a cosy atmosphere.
So if this has put you in the mood, why not visit some of our showhomes for inspiration many of them feature these super cool trends. For details of nearby showhomes visit www.miller.co.uk
Published:
08 May 2017 at 03:05