Finding The Perfect Signature Scent For Your Home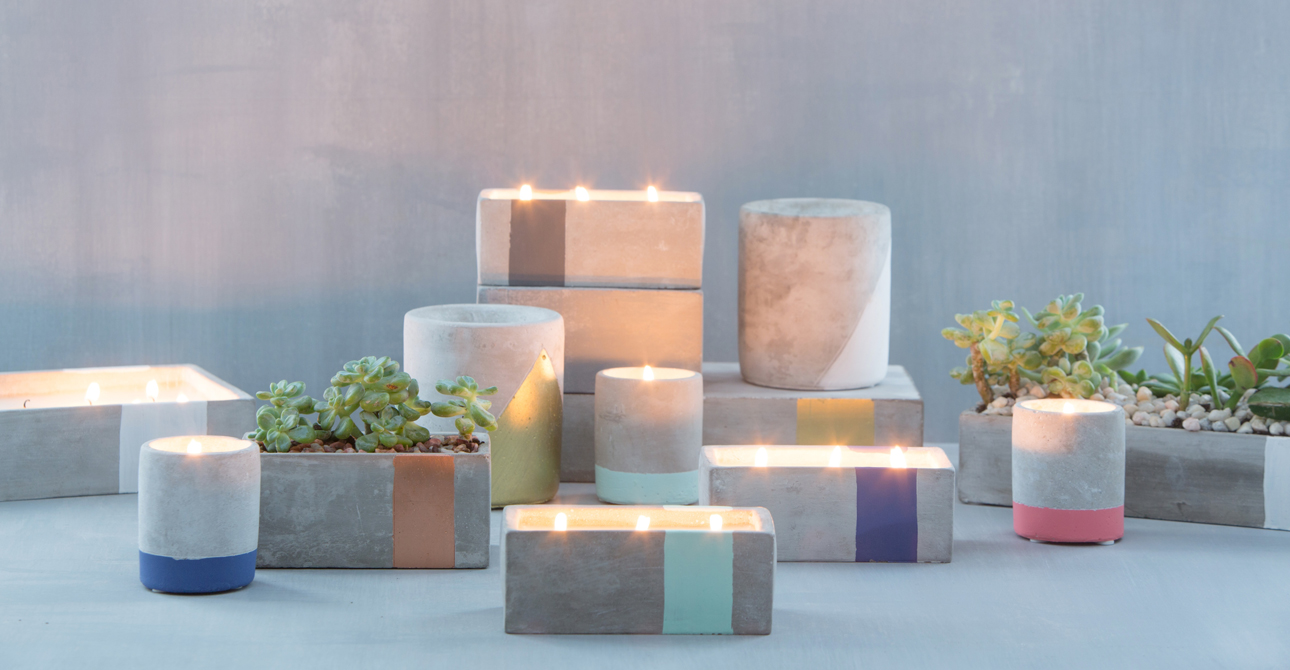 Fragrance is the closest sense to emotion. It evokes memories, can affect your mood and is often the difference between a usual humdrum evening and the conscious decision to treat yourself to a relaxing night in.
Just as a collection of perfumes are so personal the wearer, your home should also have a selection of signature scents to compliment the décor and aid in creating the right ambience for you and your guests.
We took the time to speak to Matt Pattison from, candle specialists, Paddywax, about which scents help evoke those strong memories and simply make us fall more in love with our home…
We know that the impact of scent is very individualised and powerful but there are scents generally associated with certain moods. With this in mind, we have highlighted an abundance of candles and diffusers that will allow you to customise your house's scent; creating a peaceful, relaxing, and uplifting sanctuary to come home to. The beauty of Paddywax is that our candle's holders are as unique as their aromas and blend beautifully into any home.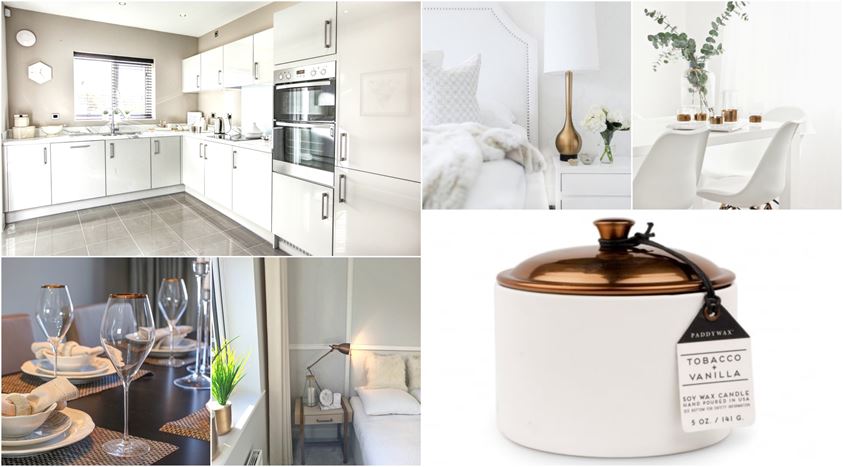 Neutral Charm
For those that prefer soothing colours of beige, tan, chocolate and white, it's a good idea to bring more warmth and relaxation to the space with notes of toasty spices, deep woods, tobacco and leather. Large simple candles that blend well into clean lines suit best.
Candle Recommendation: Tobacco and Vanilla from the Hygge collection.

Outdoor Indoor
This home projects a clean, fresh and modern aesthetic. The natural furniture and complimentary green shades evoke a garden vibe. Compliment with notes of wet fruits, grasses, dry woods and white musk. Our Eco collection matches this perfectly.
Candle Recommendation: Bordeaux Fig and Vetiver or try Basil and Cucumber.
Rustic Farmhouse
The rustic accents of brick, brass and wood bring reflect the beauty of simpler times, with welcoming open spaces. To continue this feeling, the scent should be natural, fresh and green, including notes of vegetal greens, wild flowers and sparkling fruit.
Candle Recommendation: Dandelion and Clover relish diffuser.
Urban
Edgy with a delicious modernity, urban styles mix things up. This style is truly unique to the designer. Add some different textures using our own Urban range with its concrete aesthetic. A voluptuous citrus contrasted with wood could make the room feel even more opulent and enveloping with notes of orange.
Candle Recommendation: Bergamot and Mahogan.

Retreat Home
This home is airy and breezy. Think nautical stripes, with chenille and woods, offering feelings of comfort and sensuality. Soft greys and muted earth tones also lend to a relaxed environment. Notes of the coast suit this home down to the ground.
Candle Recommendation: Sea salt and Sage or Fresh Air and Sea Salt.
Dreamy Luxury
Warm, sensual and soft, this home is one to indulge in. Luxurious fabrics add depth and warmth whilst earthy tones create a feeling of comfort. Notes of chocolate, vanilla, musk and creamy woods would complement this style perfectly.
Candle Recommendation: Ember Resin in Guilt or try Edgar Allen Poe from our Library collection with notes of Absinthe, Sandalwood and Cardamom
Which type of home sounds most like your own? Choose your interiors style, and your candle to match!
Published:
02 May 2017 at 11:05