Upcycling Tips from Reckage at Home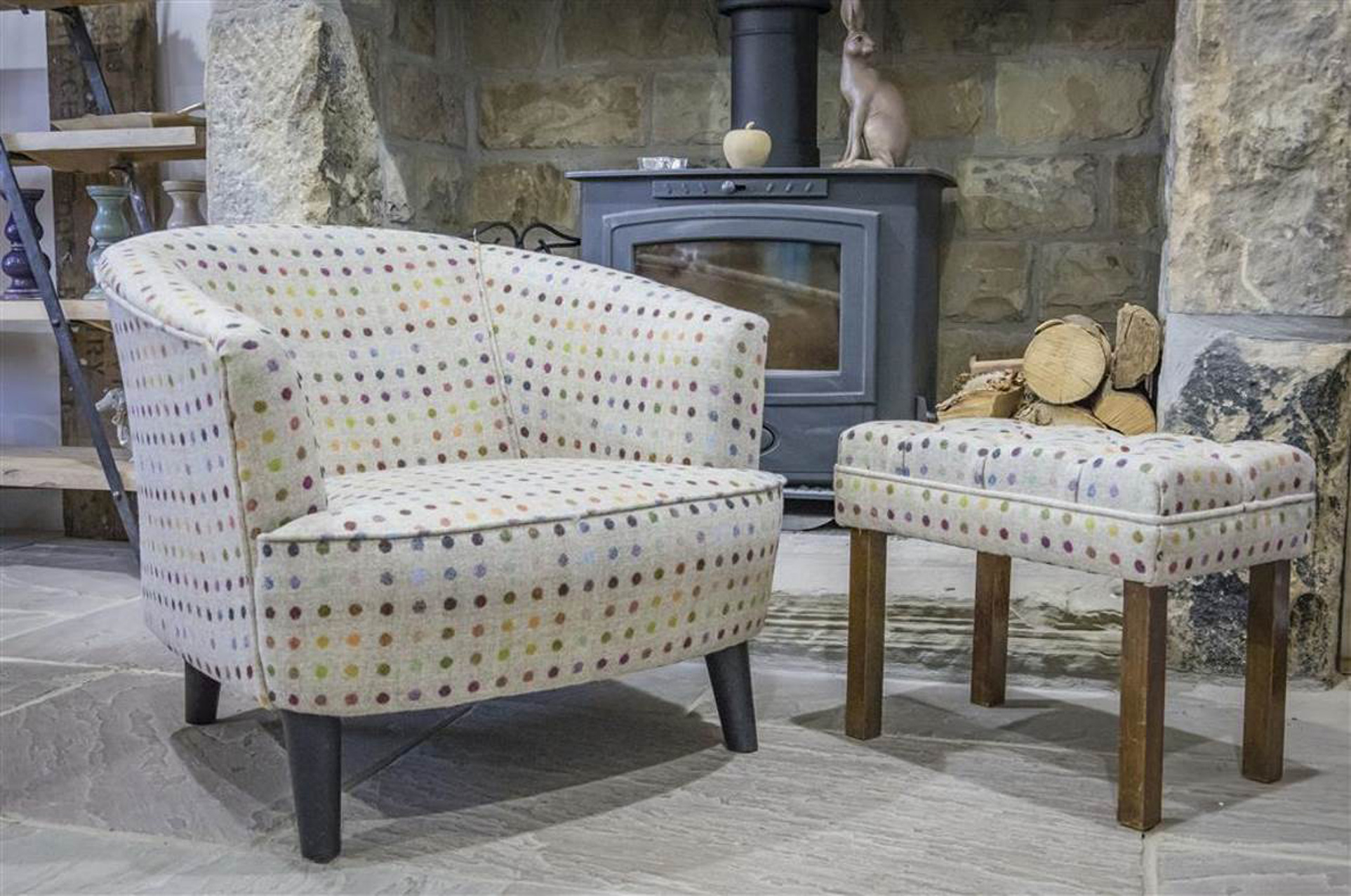 Tackling a home interior décor scheme is a very rewarding challenge and one that can be multi-faceted. A new home provides a great opportunity in which to shop for new items but it can also offer a chance to revitalize your old furniture and join the throngs of people discovering the hugely popular trend of upcycling. We chatted to Rachael at Reckage at Home in Yorkshire – as seen on BBC One Money for Nothing programme - and asked her to share her tips on how to fall in love with your furniture again!
I simply love working with old and new furniture, accessories and themes to create individual eye catching room schemes, after all we've built a business around these principles!
Where to Start
When we begin any room renovation for a client we first of all ascertain what furniture is staying, what is going, what they love and what they hate. This is sometimes more important that choosing colours, fabrics and accessories as this can also tell you a lot about them as a person and their taste and vision for the room.
If there is anything they really don't like we advise them to remove it - even if it is a central room focus, we have learned that no amount of paint and creativity will camouflage a coffee table!
For me the critical thing with furniture is to remember that you have to like it. Just because it's 'in fashion' or indeed 'out of fashion' doesn't mean that you should or shouldn't have it in your home. So, if you love that old bookcase or ornate side table that you remember from your Granny's as a child, use it, refurbish it and build your scheme around it!
Unleash Your Creativity
So now you have that piece of furniture that will create the basis of your room scheme - the next stage is colour - choose colours that suit your personality and the purpose of the room. Take into account how the natural light affects the room, and don't be afraid to experiment. Even in a brand new home, a vintage inspired scheme can provide a warm and cosy interior.
Experiment too with paint finishes and textures – lime paint gives amazing texture to walls, a little bit like cement, and its anti-bacterial properties make it ideal for kitchens. Paint gives you the perfect opportunity to unleash your creativity and this can be used on furniture as well as walls to transform tired pieces into gorgeous statements.
Autentico Chalk Paint gives a great finish for furniture and it comes in some fantastic colours including coppers and golds which are on trend right now. Just remember to prepare the surface well with primer and you will be well on your way to creating a new piece from something old. You could also change handles, fabrics or even the legs which will give the item a whole new look.
It's really popular to upcycle your old furniture but if you don't know where to start check out some of your local homeware boutique shops - they may offer a class similar to ours where we teach people the techniques and offer advice on what options they have with their loved, but not necessarily liked, item of furniture.
Sense of Achievement
Once that statement piece of furniture is finished and in position then you need to think about the rest of the room, do you choose a similar colour for the walls so your furniture item blends effortlessly or do you contrast it so it really does stand out as a focal piece? We have found many of our clients are liking a modern rustic style or even industrial but we always advise to soften this design with calming colours or soft furnishings to ensure their house is welcoming.
Perhaps the most important thing to remember is that there are no hard and fast rules – have fun – it's your home and you want to enjoy it!
For some tips on looking after your new home here's a handy guide from the NHBC
Published:
06 June 2017 at 03:06