Make Your Guests Feel Home from Home this Summer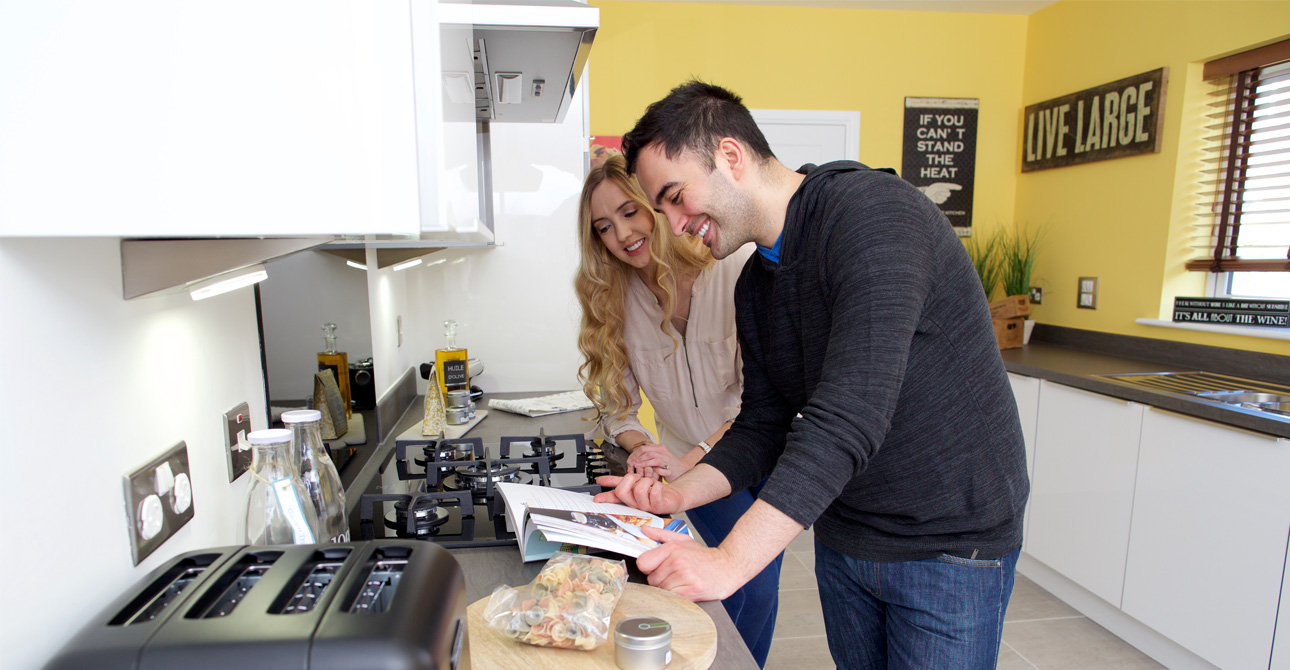 With the summer holidays approaching many people take the opportunity to visit friends and families while the weather (hopefully) is at its best. If you're taking on the role of host this summer, our guide on how to turn your home in to a boutique B&B will help ensure your guests feel warmly welcomed.
Preparation is Key
Before their arrival ensure the entire house is clean and tidy (even areas you normally ignore)! This is a great excuse to have a clear out and finally hang those pictures to make sure the house looks its best as well giving guests that all important fab first impression of your home. Sleeping arrangements need to be ready before your guests' arrival to avoid any inconvenience or last minute hiccups! Put clean sheets on the bed, test pillows are comfy and leave spare pillows and blankets in the room should they need a little extra comfort. Also, don't forget to clear a drawer for their belongings and make space in the wardrobe.
Food, Glorious Food!
It also helps to ask in advance of any dietary requirements, (did you know that veganism is the fastest growing lifestyle change?), so you can prepare for meals they will like, ensure the fridge is fully stocked and caters to their likes and dislikes. You could even treat your guests by preparing an extra special breakfast in the morning with their favourite foods! Here's some simple ideas that are sure to impress. Or perhaps you could try putting a posh twist on the humble bacon butty by choosing artisan breads, thick cut organic butcher's bacon and complement with tomato chutney rather than ketchup and proper butter. Delicious!
Finishing Touches
Fresh flowers, candles or diffusers will give the guests' room a calm, welcoming atmosphere. Perhaps, leave a set of soft, fluffy towels out in either the bedroom or bathroom ready for their arrival. And a selection of mini designer toiletries might be worth investing in for a touch of luxury. For those happy to go the extra mile, guest slippers and a robe make a lovely finishing touch.
For the night owls or early risers, leaving the guest's favourite magazines or perhaps the latest books on the side is a nice thought. It's also helpful to leave some water and maybe even a bowl of snacks, e.g. fresh fruit, cereal bars etc, in their room so guests can help themselves whenever they feel peckish and don't feel troubled in asking for a midnight snack!
Handy Hints
It's also practical to give your guests a spare key so they can come and go as they wish along with a list of useful info such as wifi password and alarm number. Be sure to let your guests know any appointments or plans you have scheduled so if you're out early or home late they can plan accordingly. If they don't know the area very well it may be worth leaving a guide book or list of fun things to do in the locality along with bus and train timetables to make sure they get the most from their trip. Having recommendations of the best places to visit, eat at or shop in nearby is always a nice touch.
These simple tips will be really appreciated by your guests and make them feel like they are home from home this summer!
Published:
28 June 2017 at 01:06