The Lounging Hound's Top Tips For Dog Proofing Your New Home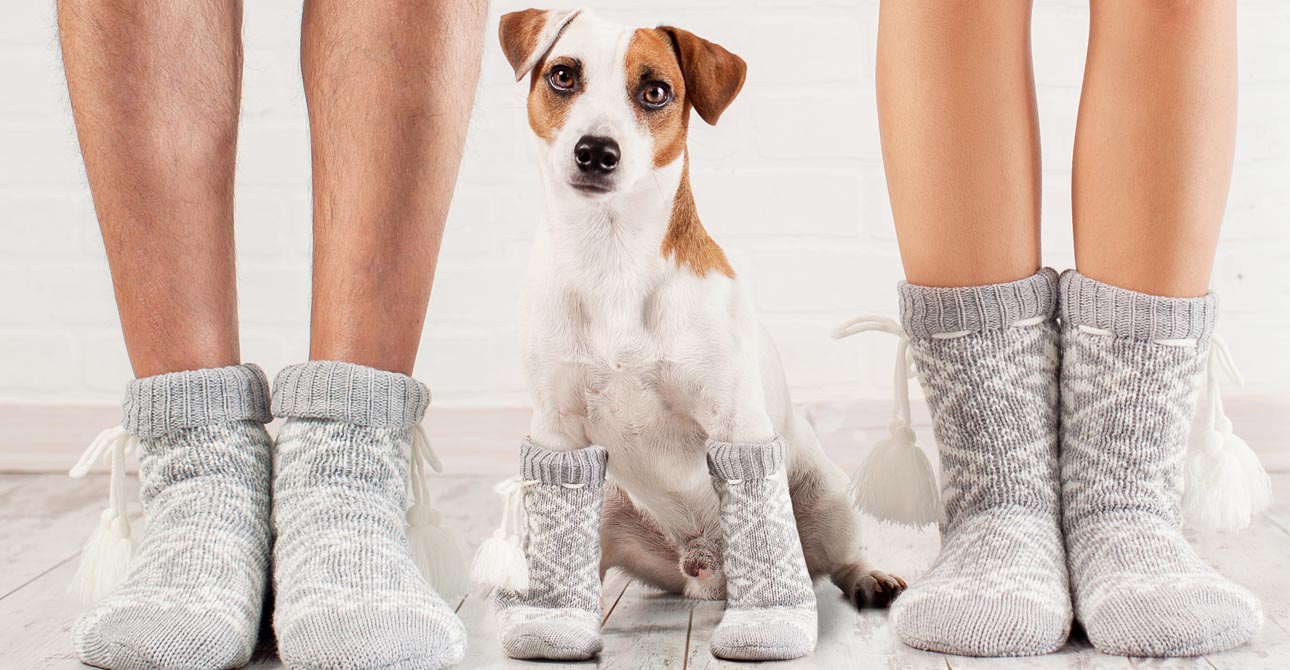 We love sharing our homes with our dogs, but to do so successfully can take a little bit of planning and preparation. The Lounging Hound explores some common problems and solutions when living with your favourite furry friend!
Fido Can't Fly
Dogs don't have the same sense of height and depths as humans, so when dog proofing your home, make sure that they can't jump out of or accidentally fall from higher storey windows. Streme sell mesh pet screens that fit directly onto your window frame, offering a quick and effective solution to keep your pets safe.
Sofa Loving Hounds
Most dogs love sofas almost as much as their owners. Protect your sofa from grubby paws and sharp claws with a Sofa Topper by The Lounging Hound. Sofa Toppers are waterproof, washable, comfortable and stylish. In a range of fabrics and colours, they will ensure your sofa remains in perfect condition so both you and your hound can relax in style! Sofa Toppers by The Lounging Hound
Chewable Delights
Dogs are never happier than when they have something to chew, but in the home that is not always a good thing! The Kong Classic has been the gold standard of chewable dog toys for over forty years. Made of natural rubber compound, it has an unpredictable bounce for entertaining games and can be stuffed with treats so it is perfect for dogs that like to chew.
Home Alone
We love spending time with our canine friends, but what happens when we have to leave them at home alone? An appropriately-sized dog cage is not only a good way of making a new dog feel secure in their own "den", but it can keep young and old dogs safe from potential hazards when they can't be supervised. Dog Rolls by The Lounging Hound are perfect for making dog cages comfortable and familiar – and when you're done, you can just roll them up and store them away!
Dog Rolls by The Lounging Hound
Sock It To Them
A shiny hardwood floor looks beautiful in our homes but your precious pooch may not be too fond of that slippery surface. Fortunately help is at hand. Power Paws dog socks prevent dogs from slipping on floors and can protect a hardwood floor from scratches caused by dogs' toenails. Available in a range of sizes and colours, your dog is guaranteed to stay upright until it's time to lie down! Dog Socks by Power Paws
Sitting Pretty
Small dogs in particular love to lie on the backs of sofas and chairs and just watch the world go by. The perfect solution to all that wear and tear is a durable but stylish Throw. The Lounging Hound has a range of Throws in luxurious fabrics and gorgeous colours. So drape your favourite chair in beautiful wool and join your pooch in a little daydreaming…. Throws by The Lounging Hound
What are your tips and suggestion for making your home dog friendly?
Published:
16 February 2017 at 09:02