Get Creative In The Kitchen This Pankcake Day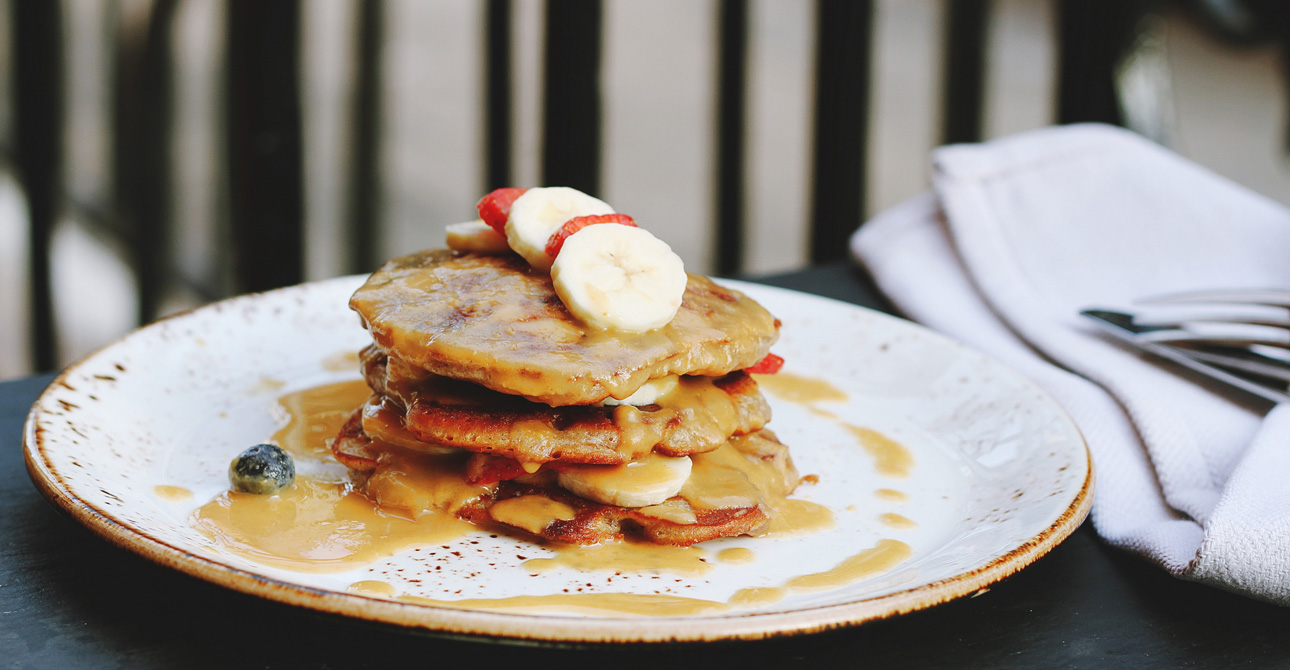 With Shrove Tuesday just around the corner, landing on 28 February this year, it's the perfect time to experiment in the kitchen and get the whole family involved in the cooking.
Pancakes with lemon and sugar, syrup and chocolate taste delicious, however if you're feeling adventurous and not afraid to be creative, we have highlighted some tempting recipes offering inspiration galore.
So have fun selecting ingredients, whipping up batches and trying out all of the different flavour combinations – after all it only comes around once a year.
Cheesy American pancakes with bacon and eggs
Not all of us have a sweet tooth, so pancakes can be savory too. Good Housekeeping's cheese-filled American option combines bacon, eggs and guacamole to serve up a delicious brunch-style treat.
Cointreau pancakes
One for the adults – add an alcoholic twist in the form of Cointreau, giving a citrus kick to a sticky glaze to generously pour over some fluffy pancakes. In this recipe from BBC Good Food, a serving of cream makes the dessert extra indulgent.
Double chocolate pancakes with salted caramel sauce
Chocolate lovers rejoice as The Food Network's double chocolate recipe combines salted caramel sauce and raspberries for the ultimate sweet experience. Having a Pancake Day party? Guests are sure to be impressed with this flavour-packed recipe.
Apple pancakes with blackberry butter
Make the most of the season's fruit with this recipe from Waitrose. One for accomplished cooks, learn how to make your own blackberry butter and infuse a classic pancake mix with apple.
One cup pancakes with blueberries
Short of time but still want to join in with the Pancake Day fun? With a mess free, fuss free approach, these one cup pancakes by Jamie Oliver can be whipped up in a hurry, with no need for scales or even weighing out the ingredients. This recipe and method is also perfect for beginners making pancakes for the first time.
Have fun this Shrove Tuesday and tweet us your mouth-watering creations at @MillerHomesUK or use the hashtag #millerhomes on Instagram.
Published:
23 February 2017 at 11:02