Kirsty's Free-From Christmas Dinner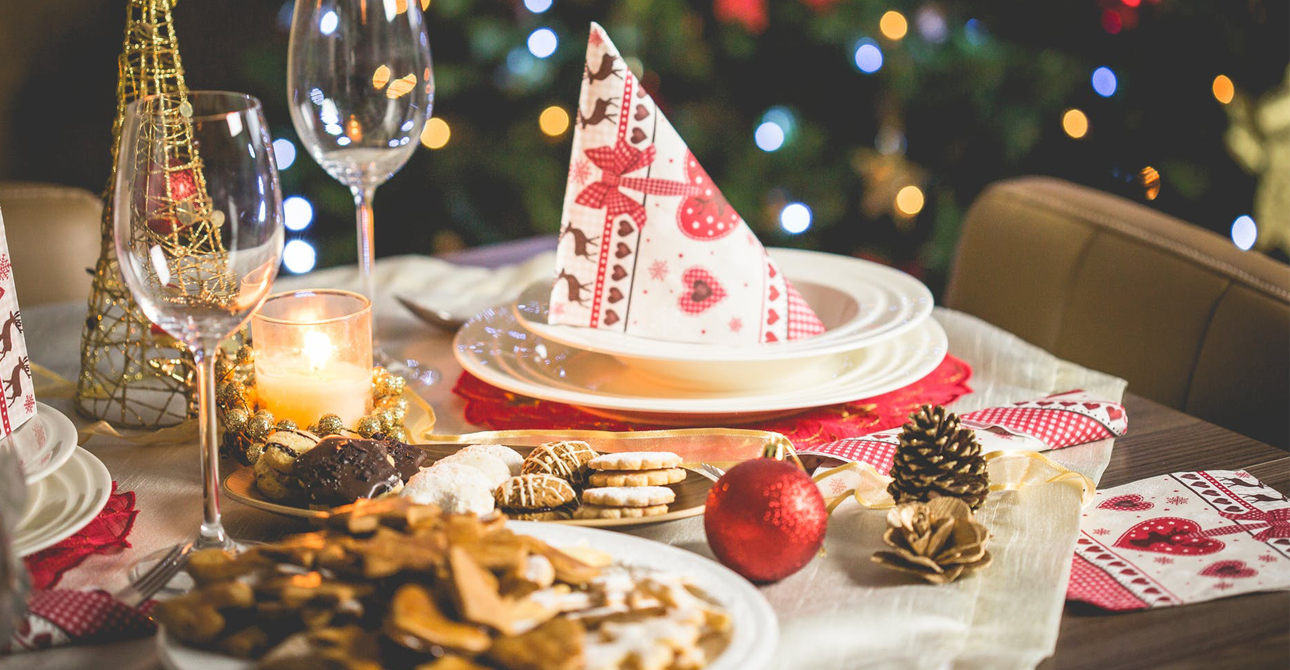 When December hits, most people immediately start dreaming about the glorious feast ahead of them on Christmas Day, but for those with wheat, gluten and dairy intolerances and allergies, the traditional Christmas fare can feel like a minefield – trying to figure out which delicious treats you can eat or not! That's why we've teamed up with Kirsty Henshaw from the fantastic naturally free-from, healthy food brand Kirsty's, and found out how you can prepare a delicious gluten, wheat and dairy free feast for everyone to enjoy...
As Christmas draws ever nearer and the nights are getting colder, evenings really feel like they should be spent with something comfortingly sweet and a cup of tea. Gingerbread men are a festive staple, and they're a great bake to get the kids involved. My recipe is not only gluten, wheat and dairy free – but nut free too. There's also the fact that at Christmas, we're all a little guilty of over-indulging in a little too much sugar and processed, refined carbohydrates – leading many of us to feel sluggish and bloated; so instead of reaching for any sugar, I take advantage of the natural sweetness of dates and agave – ideal if parents are already worrying about the family sugar levels rocketing sky high over December!
For me, Christmas dinner just isn't Christmas dinner without lashings of gravy! Topping off the crispy roast potatoes and succulent turkey, I'd say a good gravy is as important on the big day as the pigs in blankets and the sprouts. And those with wheat and gluten allergies needn't miss out, because I've got a fabulous vegan gravy recipe which can be made without ever reaching for the flour. The best part? There's only three steps! The key ingredients you'll need to shop for are coconut oil and tamari (a type of soy sauce made without wheat), the others are all household staples. My recipe makes four servings – but if you're cooking for the whole family, simply double up!
Now, when the main feast is over, there's always room for a little something extra on Christmas Day. But that doesn't mean you have to reach for sugar and saturated fat-filled sweets – you can create your own chocolatey puddings which have a shot of green goodness in them too with my avocado choc pots. Diced avocados, cocao powder, coconut milk and maple syrup are all brought together in a food processor, and vanilla seeds are then mixed in for extra flavour. Not only are avocados packed with 'good' monounsaturated fats and vitamin E, but they also add a creamy, velvety texture to desserts. Friends and family will never know that their indulgent pud is actually healthy – a win for those who might turn their nose up at the thought of greens invading their desserts!
Whether you've cut out dairy, wheat or gluten from your diet for good, or you're simply looking for a healthier, more natural way to enjoy the festive season, I hope you enjoy making these Christmas treats as much as I enjoyed creating the recipes – have a very Merry Christmas, from all of us here at Kirsty's.
Published:
22 December 2017 at 09:12