Give Yourself An Early Christmas Present With A Clutter Free Home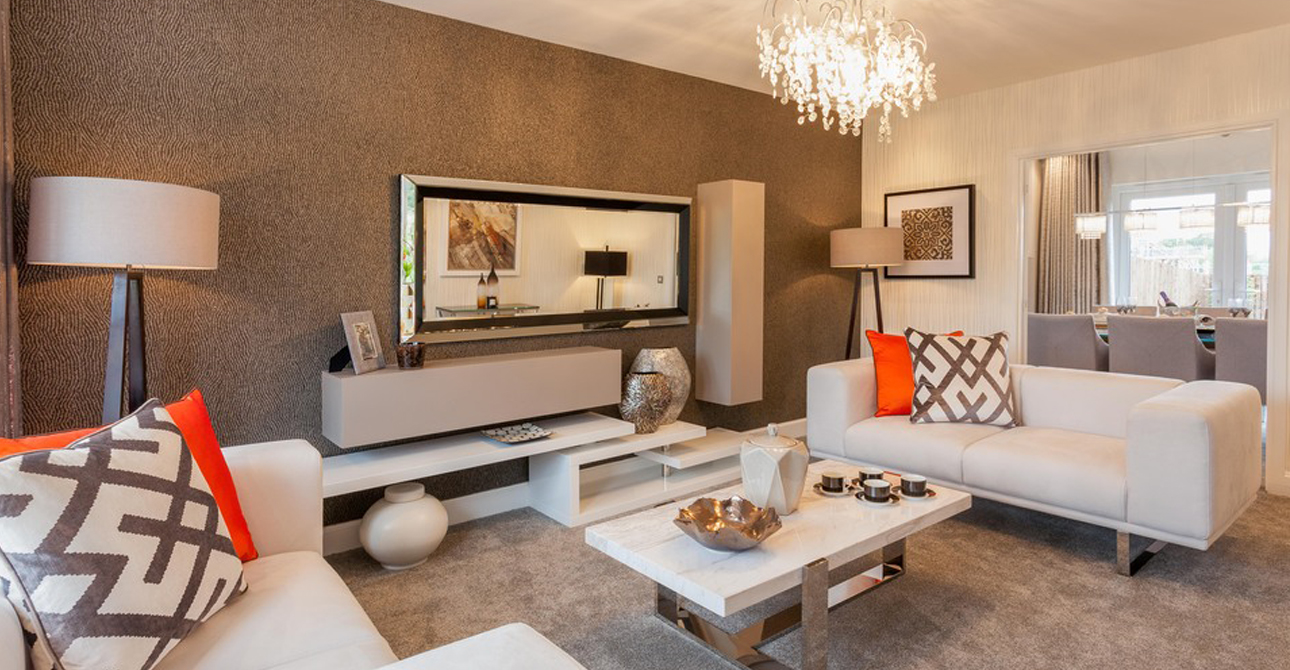 With preparations for the festive season in full swing, now is a good time to get your house in order with a good old clear out in preparation for the big day.
While attempting to declutter your home at this time of year is certainly a daunting thought with so many other things to think about, putting in the hard work now can pay dividends long after the Christmas decorations are put away.
Here's our room-by-room guide to help make the process a little easier and a little less daunting.
The kitchen
Whether it's baking festive treats, preparing Christmas lunch or entertaining guests for an evening of drinks and nibbles, you're likely to be in your kitchen a lot at this time of year, so it's best to ensure that the room is clutter free.
In order to make space for all the extra food, including the many ingredients required for the all-important Christmas dinner, it's a good idea to clear out your fridge and cupboards and throw away anything out of date. If the expiry dates are still good but you have too many duplicates, then you could donate unopened items to your local food bank.
Remember that herbs and spices don't last forever, so check them in advance to avoid being caught out when trying to season your turkey on Christmas morning! Finally, give yourself enough preparation space for cooking by clearing the surfaces of unnecessary items and stowing things away in drawers or on shelves.
The bedroom
Wardrobes can often get cluttered and jam-packed with clothes you no longer wear, and as you'll most likely be picking up a few new pieces for the party season ahead, it's a good idea to sort through old clothes and throw away or donate the items you no longer wear to make room for new ones
Create three piles – one to throw away, one to keep and one to donate. Try this handy flow chart to help you make decisions on which pile the clothes should go in.
You could also extend this method to your dressing table, sorting through old makeup and toiletries that are taking up space and letting go of the things you no longer use.
Set yourself a challenge to locate 12 items to throw away, 12 to donate and 12 to keep – this is a fun way to declutter and you'll have successfully organised 36 things without even realising.
The living room
As the living room is often the communal space for gift opening, relaxing with a hot chocolate or watching Christmas movies with family, you should create clutter free surroundings to enjoy the time spent in this room over the festive season.
Invest in DVD boxes to keep home media tidy, use cable ties or bulldog clips to neaten up wires and move furniture around to make space for the Christmas tree.
If you have little ones, invest in some boxes to store kids' toys so they can be easily tidied away. Try getting them involved in the process of sorting through their old toys in preparation for the new gifts they will receive from Santa. We love these tips on how to declutter toys painlessly.
When it comes to decorating your Christmas tree, sort through any old decorations, and throw away those tangled lights that no longer work and that you never get around to trying to fix. Even your colour scheme can be 'decluttered', as too many colours can often crowd a room and make it look too busy.
The bathroom
If you're having guests to stay over Christmas, it's a good idea to declutter the bathroom and make sure that it is a clean and tidy environment. Throw away any empty bottles dotted around the side of the basin or bath, and tidy up those that remain, perhaps invest in a set of drawers or storage unit to keep them in. Finally, make sure to hide cleaning products away in bathroom cabinets.
Here's to a happy, and clutter free, Christmas! If you'd like to share your decluttering top tips, please do so via our Facebook or Twitter channels.
Published:
01 December 2017 at 09:12