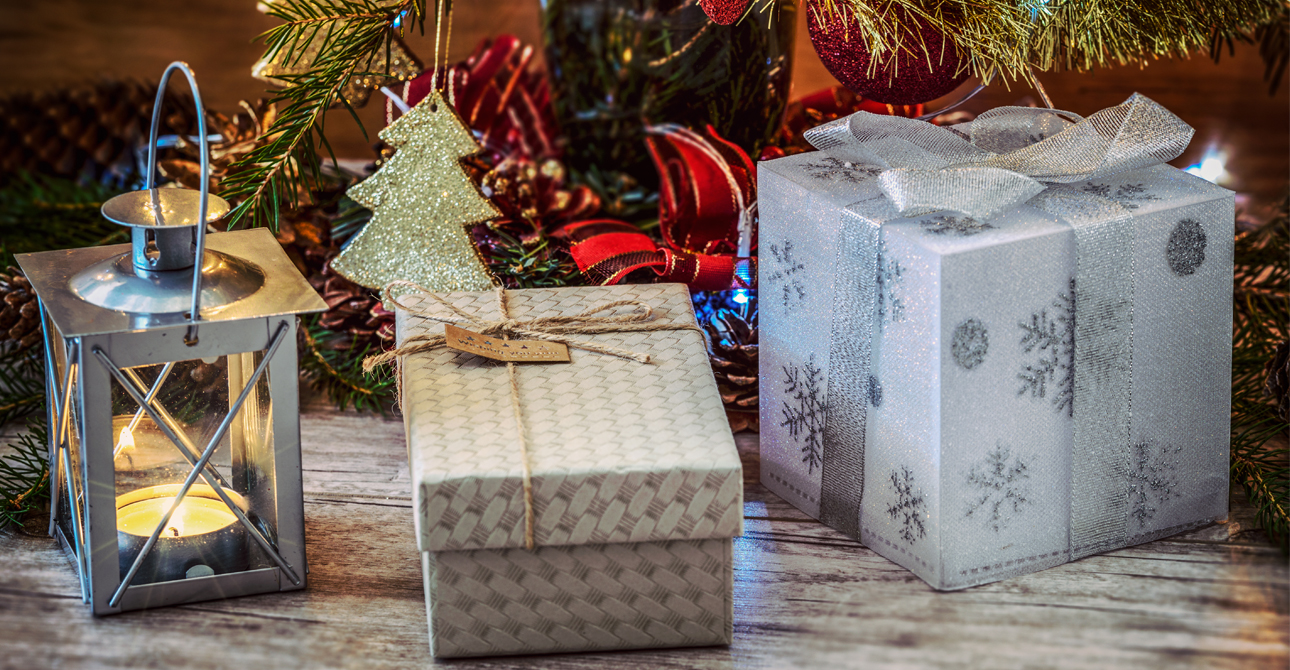 It's the most wonderful time of the year, but there's no denying that the festive season comes hand in hand with extra spending. From special family meals to party preparations, Christmas can be a costly season – and gift buying can slowly add up. If you're saving up for a house and still want to enjoy the experience of finding those perfect gifts for your friends and family, read on – because we've found the best gifts for under £20...
For Partners
If you and your partner are saving up for a house together, you'll both know that lavishly expensive gifts (as lovely as they are!) might not be the best use of your finances. So why not agree on a budget and each fill Christmas stockings with small, thoughtful presents?
Tesco sell traditional stockings from as little as £3.55, and you could fill it with their favourite chocolates, a pair of fun festive socks and perhaps a little bottle of their favourite tipple – whether they're a lover of a classic Gin & Tonic or a smooth French red.
For Mum
It happens every year, whenever you ask Mum what she'd like for Christmas, the answer is never far from: 'I don't know really, you don't need to get me anything!' We all know that we most definitely do have to get Mum a present, but there's no need to splash out on expensive candles or lotions to treat her.
We're loving cracker gifts this year – they add an extra festive touch and the packages are almost as beautiful as their contents! There's a cracker for every mother: the Moët & Chandon cracker is perfect for those who love a bit of bubbly, the Molton Brown cracker is ideal for Mums who need to escape and relax in a luxurious bath, and for the chocoholics there's nothing better than artisan du chocolat!
For Dad
Dads are always inundated with the same gifts year on year – practical DIY kits, their favourite whisky, socks and jumpers. Why not break out from old habits this year and buy your father a gift which can always be treasured, and buy him something personalised?
Oakdene Designs have a huge range of products which can be personalised, but our favourites by far are the family signs. Whether it's in the form of a replica London street sign where your family name sits alongside your postcode and a message of your choice or a vintage movie box where you can add an important date, it's a gift that will show just how much he means to you.
For Best Friends
Whether it's a yearly summer getaway or gap years spent together - you've been on countless weekend breaks, sunny holidays and wild adventures with your best friend. What better way to cherish those memories than by buying your closest friend a scratch map of the world?
The beautiful gold map hides different bright colours underneath each country. They can begin by scratching off the countries they've already visited, and the gold untouched ones can act as the perfect inspiration for future plans!
For Kids
It's usually the simplest gifts that end up becoming the most loved. With this in mind, stay away from the overpriced 'trendy' toys and buy the kids something that they can all play with – no matter what age – and can bring out year on year.
With this in mind, why not buy the kids a table tennis kit? With a net that can move and clip onto any table, you can create pop up ping pong games anywhere. The best part is that kids (and adults!) of all ages can play and join in – younger children can play each other and practice, and teenagers can bring their competitive streak and challenge aunts and uncles to a table tennis showdown.
Published:
08 December 2017 at 10:12