Go Green This Summer With Firemizer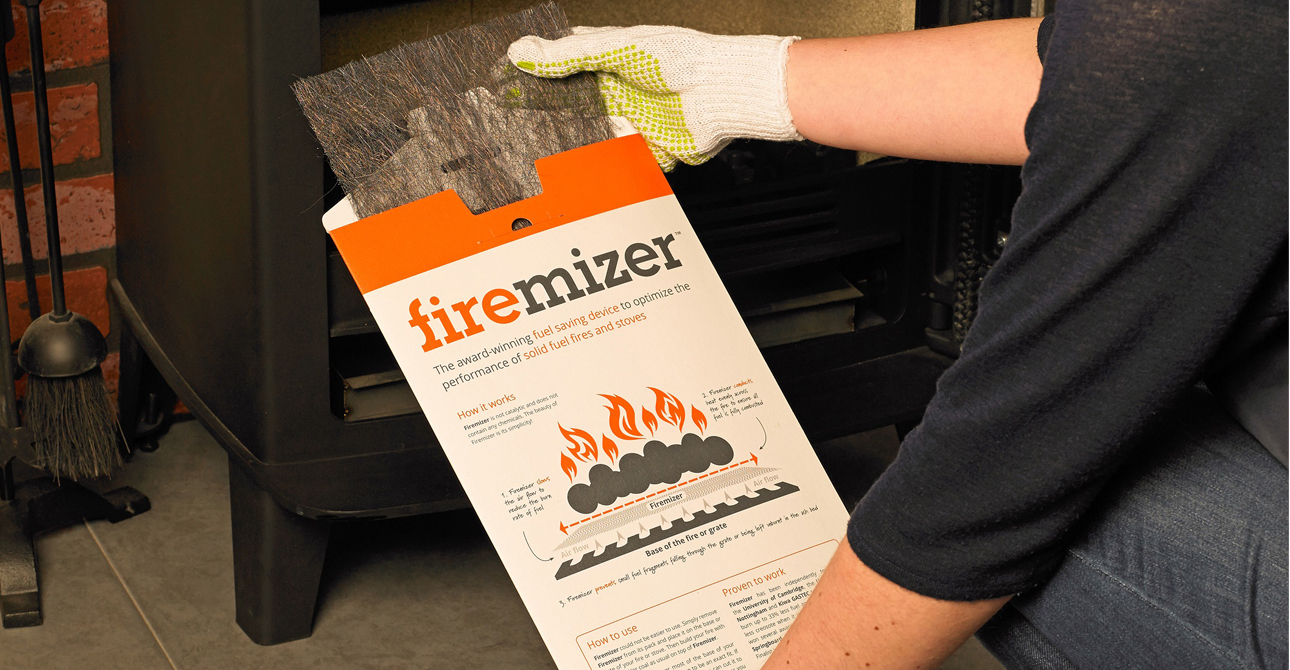 Now the sun is shining and summer is well and truly underway, many of us will be dusting off our garden furniture and barbeques ready for an outdoor gathering with friends and family. We've teamed up with Firemizer, a unique fuel saving device that helps to reduce emissions by up to 72% on BBQs, fire pits and outdoor stoves, and shortlisted five green tips to help you enjoy a more environmentally friendly lifestyle this summer…
1. Extend Your Summer Evenings
Entertaining and lounging late into the evening is one of summer's greatest pleasures and many of us turn to trusty chimeneas and fire pits to prevent our outdoor activities from being cut short thanks to the unpredictable British weather. Extend those al fresco nights and make them last even longer by placing a solid fuel saving device at the base of your fire, and watch those hours grow longer into the evening - good for the environment and good for you.
2. Keep It Local
Support your local farmers and producers by purchasing your meat and vegetables from Farmers Markets and local high street shops. Not only will your food be fresher and tastier but by avoiding supermarket chains you will reduce the amount of miles the food has had to travel therefore reducing emissions, energy and waste.
3. Go Green with Your Barbeque
By choosing to cook your food outdoors you have already made an eco-friendly decision, as the barbeque is more energy efficient than your indoor oven! Using a solid fuel saving device like Firemizer ensures your barbeque burns for longer and uses less charcoal. It works by spreading the heat evenly to burn every last bit, ultimately saving you money and reducing waste. Get those burgers and sausages cooked to perfection for your guests in no time!
4. Eco-Décor
Turn your hand to a little bit of upcycling ahead of your guests' arrival - it's a great way to create a theme and decorate your outdoor space while still being eco-friendly. Make use of candles and greenery that you already have in your garden rather than stocking up on shop-bought flowers, or try painting old jars in bright colours for a bespoke centrepiece.
5. Clean It Up
As your summer event comes to an end, reduce any waste and send your guests home with the left overs, packed in reusable containers of course. It is vital to remember to clean your barbeque before storing it away. A cleaner grill gives off less smoke and pollution and ensures your food tastes its best and the longer you wait to clean it the harder it will be to remove oil and grease. Avoid any harsh chemical cleaners, simply dip a wire sponge into baking soda, scrub until the grate is clean and voila, you're ready for your next get-together!
Will you be going green, and firing up the barbie this summer? Tweet us your pics @MillerHomesUK
Published:
17 August 2017 at 11:08