Chorley: A Place to Call Home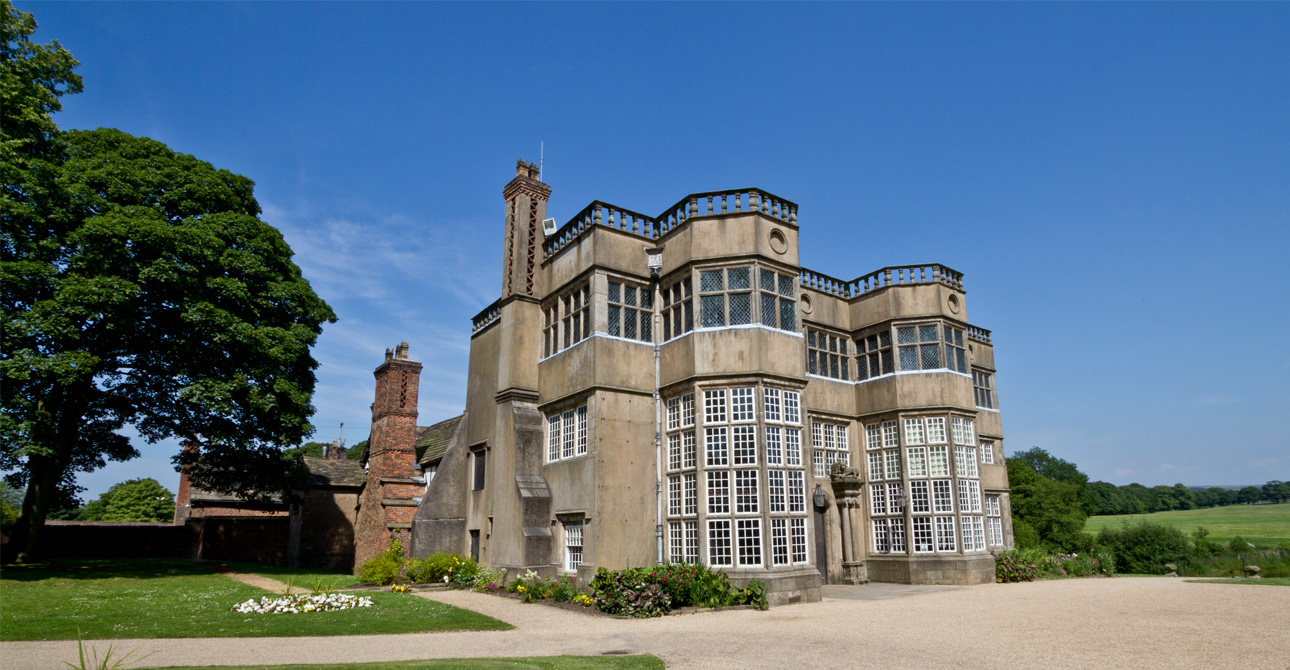 With work at our Parklands View development in full swing, we've been thinking about all the reasons why Chorley is the perfect place to call home. To learn more about the traditional Lancashire market town, we asked the Leader of Chorley Council, Councillor Alistair Bradley, to share his thoughts on the delights of Chorley...
Chorley is rich in history and is surrounded by beautiful views of the countryside, while being within close reach of Wigan, Preston and Manchester. Chorley is popular for its famous markets where you can buy locally produced cakes, dairy goods, hand finished crafts, clothes, meats, preserves and the famous Chorley Cakes. It truly is a place where the local community can come together, socialise and catch up with each other.
In the bustling town centre, there is something for everyone. Niche independent traders, high street names, bustling markets, pleasant pubs, real foodie restaurants and a thriving theatre, all bring real life and character to the heart of Chorley with plans to improve the offer already underway.
The council is investing over £17million in improving the town centre including a scheme to extend Market Walk shopping centre, which will bring a six-screen cinema, high street retailers and restaurants to the town, as well as a programme of work to make the streets more pedestrian-friendly and a great place to enjoy your leisure time. This work also coincides with two other major projects – to create a new youth zone for Chorley and to build the Primrose Gardens retirement village on Fleet Street – all of which are set to be completed by late 2018 or early 2019.
The area is rich in history with historic halls such as Heskin Hall, Hoghton Tower and Astley Hall set in the beautiful Astley Park (pictured above). There are also carefree cycling paths that vary from gentle routes to the more energetic hills of Rivington and Belmont – a favourite of Sir Bradley Wiggins. If you're feeling adventurous you can go scuba diving and even get your own qualification. Or there is the Anderton Centre which is a great outdoors adventure for children but also perfect for team building exercises and corporate events - you can even try your hand at archery or a canoeing course. If you're looking to relax, you can breathe in the fresh country air, visit one of the many picturesque villages or attend one of the many events that Chorley has to offer such as the Canal Fest at Botany Bay over the August bank holiday weekend.
If you appreciate art and history, then explore over 400 years of history at the intriguing and intimate Astley Hall. The country house features some of the most opulent plaster ceilings in the country, rare painted panelling and fine English oak furniture. The art gallery also hosts exciting exhibitions, including the extraordinary Bare Bones exhibition that is on display until September 2017.
One of the best viewpoints in the North West, Rivington Pike, is unmissable and on a lovely sunny day you can take the whole family out for a walk and a picnic. On the subject of picnics, Chorley also hosts a Picnic in the Park event every June in Astley Park as well as Theatre in the Park events including Taming of the Shrew being performed on Saturday 2 September in the Walled Garden.
If you're a fan of ice cream, you can choose from hundreds of flavours at one of the many ice cream parlours in the area, including the famous Fredericks Ice Cream Parlour, perfect for entertaining children as well. Go Ape, Rivington has outdoor high ropes and activities that are great for the whole family.
At the end of July, the award-winning Chorley Flower Show takes over Astley Park with exhibitors and traders from across the country bringing their fantastic floral flare to the area. The fun doesn't end in summer as the events continue all year round with the fantastic Chorley Live music and performance festival taking over town centre venues in early October, Astley Hall turning into Ghastly Astley at Halloween, the mesmerising bonfire and fireworks night in Astley Park in early November and Chorley's Santa Express taking little ones to meet Father Christmas in the magical setting of Astley Hall in late November and December.
If you're looking to move to Chorley, there is no doubt that the borough has an abundance of attractions and is perfect for everyone of all ages. If you're wanting to try a taste of Chorley living, why not visit www.checkoutchorley.com
Parklands View will offer a range of three, four and five bedroom homes situated by the River Chor. For more information about our Parklands View development click here.
Published:
02 August 2017 at 10:08