Unlikely Cleaning Hacks To Keep Your Home Gleaming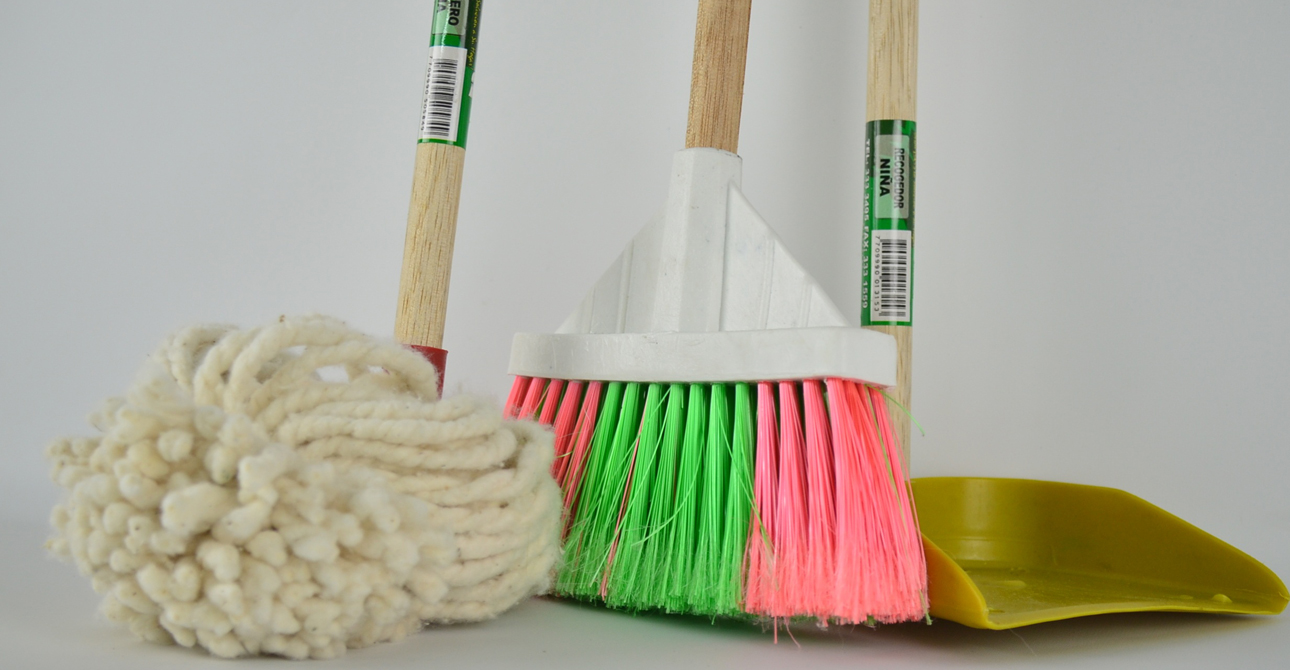 There are few things more satisfying than a good old spring clean. Many enjoy the process but for most the satisfaction comes after all the cleaning is done. Whether you love it or you hate it, cleaning is a part of daily life, but it doesn't have to be a chore! We've rounded up some surprising quick and easy hacks to help you along the way and to keep your home sparkling all year round.
DIY Drain Cleaner…
Start by flushing your drain with boiling water, then add half cup of baking soda. Next pour a mixture of one cup of vinegar and one cup of hot water down the drain on top of the baking soda. When the baking soda and vinegar come together, there's a chemical reaction that loosens all the dirt and gunk lurking in your drain. Eventually the bubbles will die down et voila! To finish, run hot tap water down the drain for about 30 seconds to a minute. This should get rid of any of that gunky black sludge that has built up in your drains.
Coca Cola stain remover…
Old flat coke festering away in your fridge? Throw it down the toilet…literally! Leave overnight and flush away in the morning, giving the toilet a good scrub at the same time, to get rid of tough stains. Now you have a beautifully clean, sparkling toilet bowl.
Deep clean your mattress…
On average, we spend at least a third of our lives sleeping, so it's definitely worth giving your mattress a deep clean once in a while.
Open a box of baking soda and add 10 to 20 drops of your favourite essential oil (lavender, chamomile, sandalwood, and ylang ylang are all soothing scents). Then close the box and give it a good shake to distribute the essential oil and break up any large clumps. Next, sprinkle the baking soda mixture over the bed, using the entire box, being sure to thoroughly rub into the mattress. Let the baking soda and essential oil work its magic for at least an hour, then hoover the mattress, working slowly to ensure all the baking soda has been removed. Hey presto, a delightfully clean and fresh mattress.
An easy way to hoover hard to reach spots…
Don't recycle your old toilet roll cardboard just yet. Throw it on the end of your vacuum cleaners suction tube. Bend the cardboard to fit spaces you usually find hard to get into with your hoover – now you have a fantastic additional DIY nozzle. This is ideal for vacuuming cars, sliding door tracks, wall nooks and more and it couldn't be easier.
Keep that dishwasher clean and sparking…
Is your dishwasher smelling a bit foosty? No problem. Remove the bottom rack from your dishwasher and spray the inside liberally with vinegar, then using a clean cloth, wipe down the seal and inside of your machine. Next pop the bottom rack back into your dishwasher and pour in one cup of vinegar and one cup of baking soda into the bottom of level. You can also add in three drops of lemon essential oils to create a fresh smell. Lastly, run your dishwasher on the light wash cycle. Easy as that! This method not only disinfects and cleans the inside of your dishwasher, but also helps to clean the plumbing that is connected to your dishwasher.
Talc on grease stained clothes…
Grease stains on clothes? This is a job for an old household favourite…talcum powder. Sprinkle some talc over the stain and leave for 10 minutes, then wash as normal. Ta Dah - your clothes are as good as new.
We'd love to hear of any more brilliant cleaning hacks to make those daily chores a bit easier so why not share your top tips on our Facebook page.
Published:
24 April 2017 at 01:04