Get Your Garden Summer Ready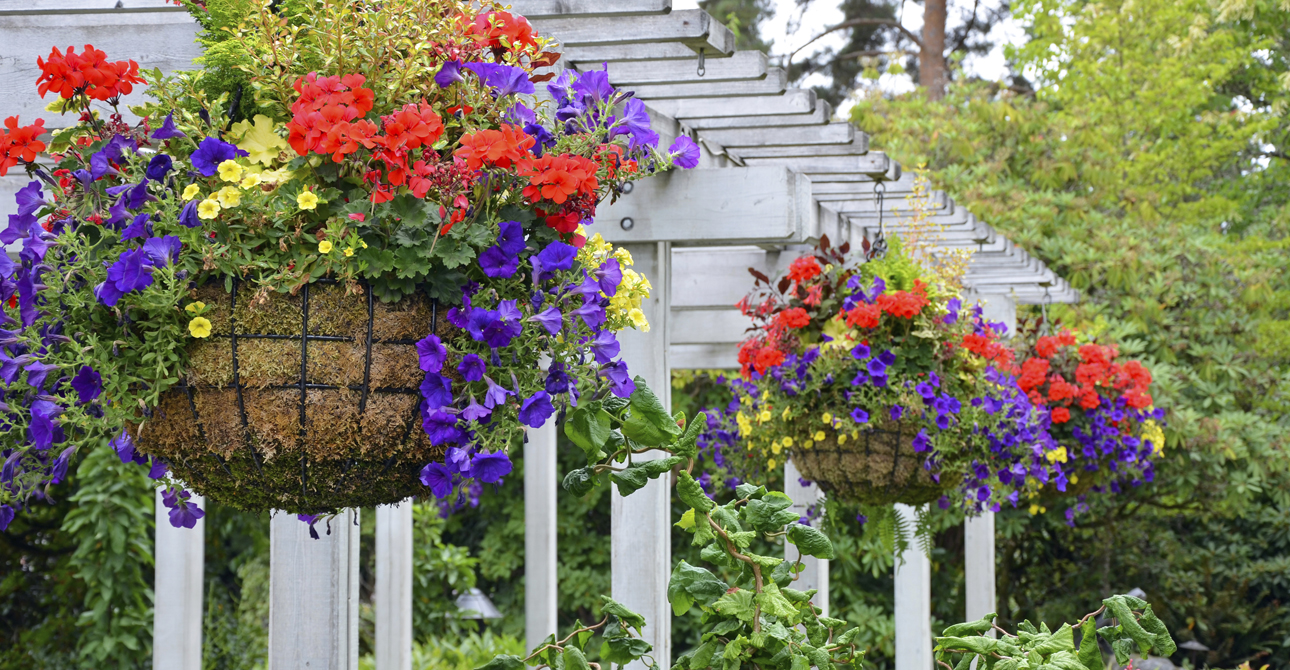 With summer just around the corner, it's time to start looking at your outdoor space and preparing your garden. But it's difficult to know where to start. Our friends at Dobbies Garden Centres explore simple ways to bring fresh smells and bright colours into your garden - you don't even need to have green fingers!
Herb gardens
Herb gardens are a good foundation for any garden, whatever space you have. They're so versatile, have many benefits, and smell amazing too.
A simple way to choose which herbs to grow is to think about the herbs you like to eat.
Culinary herbs
Having seasonal fresh herbs to hand can really enhance your cooking, allowing you to experiment with different flavours. For meat eaters, basil and rosemary have a bright and powerful smell that pairs well with beef or lamb. For fish lovers, delicate herbs like dill or fennel are perfect for fresh fish.
If you're a cocktail fan, choose herbs that complement your favourite drinks. with the many varieties of mint available or experiment with new herbs like pineapple sage, perfect for drinks or deserts, try it in baking or topped on ice cream.
If you like herbs with relaxing and detoxing properties, try camomile. It's a great grower and to make your favourite tea, just snip off a few sprigs into a teapot or diffuser. Lemon verbena is also wonderful for teas and infused in cold water on the go.
Now you know what herbs you're going to plant, it's time to think about how to grow them.
A herb pyramid is a great space saver as the herbs grow vertically. It's also an easy way to keep all your herbs organised and the soil moist.
Hanging baskets
Nothing beats a bright hanging basket for an injection of summer colour. They're just the things to lighten up a wall or fence, and perfect for hanging by your front door to welcome visitors.
Hanging baskets also give your garden a 'vertical' element, which makes the most of smaller spaces.
To create displays with impact, you can use colour themes and include a mix of green foliage, big blooms and delicate flowers.
Hanging baskets only last for a few months, and cost very little to create, so use the opportunity to experiment with plants and try something new – here's how to make your own.
What you'll need:
Metal hanging basket
Hanging basket liner
Empty plant pot
Multi-purpose compost
Slow-release fertiliser
Water-retaining gel
Hanging-basket plants
Watering can
Liquid plant food
How to do summer hanging baskets:
Step 1
Buy summer-bedding plants especially designed for hanging baskets. You will need 13 plants for a 30cm hanging basket.
Step 2
Sit your hanging basket on an empty pot (this will stop it rolling around when you come to plant it) and fill it with compost until it's half full.
Step 3
Add slow-release fertiliser and water-retaining gel according to the packet instructions and mix it into the compost with your hands.
Step 4
Cut six evenly spaced holes in the liner just above the compost level and push one plant through each hole. Take care not to damage them.
Step 5
Add more compost to the basket, making sure you fill the gaps between the plants. Add the remaining seven plants to the top with one in the centre.
Step 6
Water the basket every day (twice is often necessary on hot days) – never allow the compost to dry out.
Step 7
Remove blooms as they die to encourage the plants to produce more flowers and extend the overall life of the basket.
So if this has put you in the mood, why not get out into the garden this weekend. Or if you have any top tips for getting your garden summer ready – feel free to share them with us on Instagram or Twitter.
Published:
24 April 2017 at 02:04