Volunteering in Malawi - What To Expect?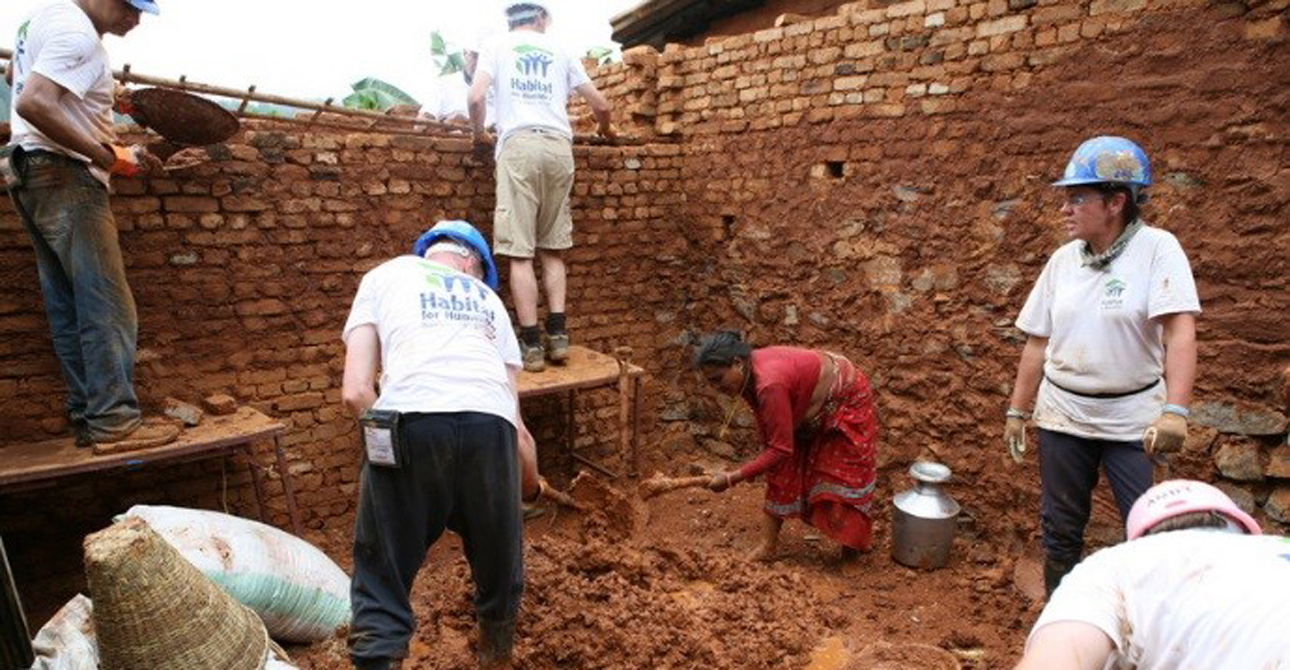 In Malawi, a low-income is defined as living on less than $120 per month. As one of the least developed countries in the world with a lower life expectancy than most and high infant mortality, our volunteers will work as a team to carry out important work to improve the lives of some the world's poorest families.
In September, a team of 17 volunteers from Miller Homes will be joining us for a week to help build homes as part of our Orphans and Vulnerable Children's Project in the centrally located district of Salima, Malawi. During this time, the volunteers will meet the families they are helping and encounter an entirely new culture first-hand.
The team from a variety of areas across the Miller Homes business, will work together to construct safe and secure homes for these families in need, spending their time mixing mortar, building walls, laying bricks, installing windows and doors and putting on roofs. Despite the hard work (after all, building a house is no small feat!) this will hopefully be an incredibly rewarding and life changing experience for them all, and certainly one to be looking forward to.
So what can the team expect from their trip?
Before flying, the first port of call for all volunteers is to visit a GP or travel clinic eight weeks before they departure date, to ensure they are fit for travel and to work in rather challenging conditions. Average temperatures will be around 29 Celsius (84 Fahrenheit) in Malawi in September, and since they'll be spending much of their time in the sun, sun cream is a top packing priority.
On the subject of packing, clothing that is modest and appropriate for hard work in hot weather is crucial. A pair of sturdy steel toe boots is a must (nothing more painful than dropping a hammer on your little toe!), as are gloves, rehydration tablets, goggles, tea and coffee (Brits have high expectations when it comes their beverages and this is hard to beat outside the UK).
A typical day for a volunteer will consist of:

6:30am breakfast at hotel
7:15am travel to site (roughly 45 minutes)
8:00am briefing - where safety and daily tasks will be discussed
12:00pm lunch
1:30pm return to work
4:00pm site clean up/review of day
4:30pm return to hotel
5:15pm free time
7:00pm team meeting/dinner at hotel
As in the UK, hard hats must be worn at all times whilst on the building sites and staying hydrated in hot weather is a must – bottled water and hats will be provided by Habitat for Humanity in Malawi.
We always advise volunteers to be careful what they eat, however this shouldn't be an issue on this trip as all meals are freshly prepared and cooked by the hotel. They can expect typical Malawian dishes consisting of ingredients such as plantain, potatoes, beef, goat, fish and vegetables. At night downtime is spent in the hotel bar area, so we suggest that the volunteers bring along board games and cards to entertain themselves and keep the team spirit going.
The skills the team from Miller Homes will bring with them are invaluable to the Global Village project, and we're incredibly thankful to them for helping our efforts and joining our team in Malawi.
Published:
01 September 2016 at 11:09