Have a Spooktacular Halloween At Home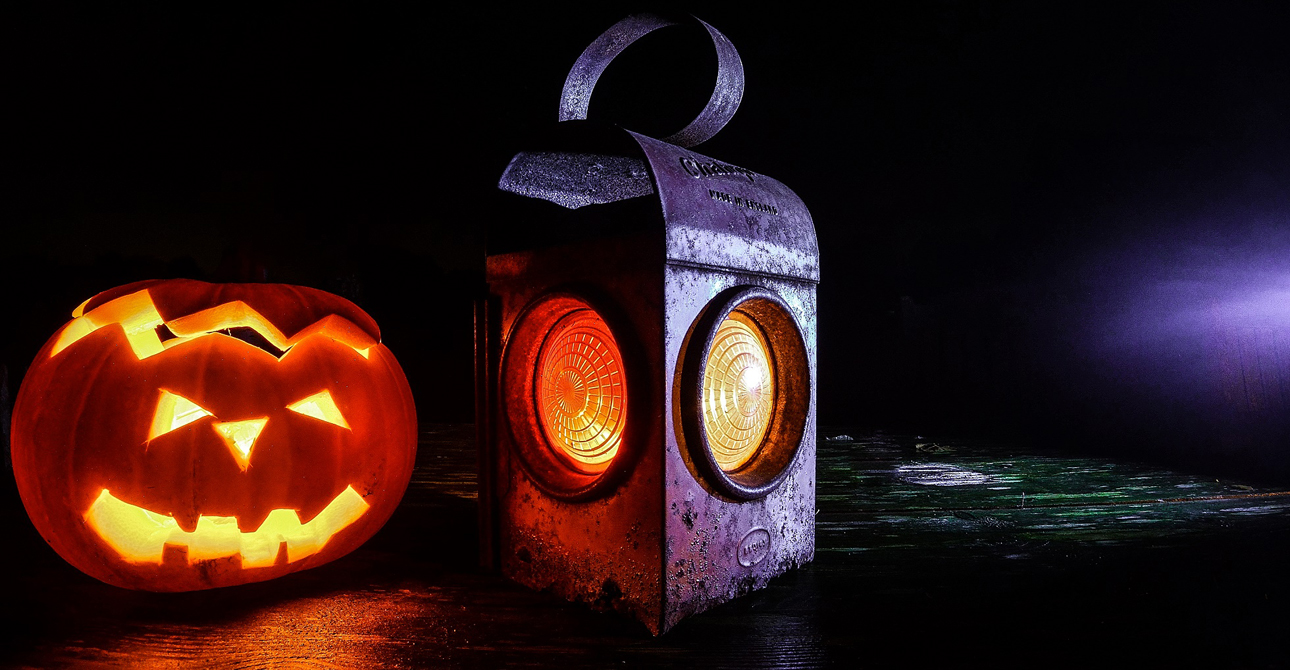 As the nights get darker, temperatures cool and the leaves turn brown, it's that time of year when Halloween is on its way.
Halloween is the perfect opportunity to enjoy some spooky fun with friends and family at home, decorating, making Halloween crafts, baking spooky treats and playing ghostly games.
Here are some ideas to get you into the Halloween spirit.
Décor
The experts at Rust-Oleum share their favourite Halloween makes with us to help transform your home for a Halloween party.
To make your carved pumpkin stand out from the rest, cover it with Rust-Oleum's Glow in the Dark paint.
To cater for guests calling for a treat, personalise a metal bucket with a coat of Rust-Oleum's Painter's Touch in pumpkin orange to create the perfect sweet dispenser.
Crafts
A great way to involve any little devils in Halloween preparations is to create some creepy crafts together to gift to any guests.
Halloween Treat Bags
This easy idea from Parents is ideal for youngsters to try out and use their imagination to make the perfect gift this Halloween.
Pumpkin Favour Pouches
This fun craft from Martha Stewart is a nice token to leave with any adult guests, as even grownups like sweets at Halloween!
Recipes
Baking Halloween treats for visiting guests is a great way to familiarise yourself with your new Miller Homes kitchen. We've chosen some easy bakes to get you started.
Frankenstein Cupcakes
Whip up these gruesome bakes which are sure to both scare and impress any guests this Halloween. This recipe from BBC Good Food is easy to prepare and suitable for little witches or wizards to help out with.
Pumpkin Halloween Cake Pops
Baking Mad's Pumpkin Halloween Cake Pops look so good they can be used as additional decorations for your home, before being eaten by visiting trick or treaters.
Witch's Hat Cake
For a real showstopper, take on Good to Know's Witch's Hat Cake – a magical centerpiece for any Halloween party. It looks too good to eat…almost!
Games
A Halloween party wouldn't be complete without some seriously spooky games. From the traditional to some new ideas, we bring you our top picks.
Bobbing for apples
A classic - tie your hands behind your back, and using your mouth only, pick out as many apples as you can from a bowl of water. Make it more competitive by having two teams, and race against the clock!
Toilet roll Mummy wrap
Get into pairs and in 60 seconds wrap your partner up in toilet roll to make them into a Mummy - the winner is the team whose Mummy looks the most 'Mummified'!
Hanging doughnuts
A great one for the kids - and tasty too! Dip doughnuts in red icing to make it look like blood and leave them to dry. Once dry hang them on a washing line using string. Again, with hands tied behind backs and using your mouth only, the first to eat a whole doughnut wins – a tasty challenge!
How are you spending Halloween this year? Share your spooky Halloween photos with us on Instagram @millerhomesuk or Twitter @MillerHomesUK.
Published:
10 October 2016 at 11:10