Our Tips On Decorating Your Home For Christmas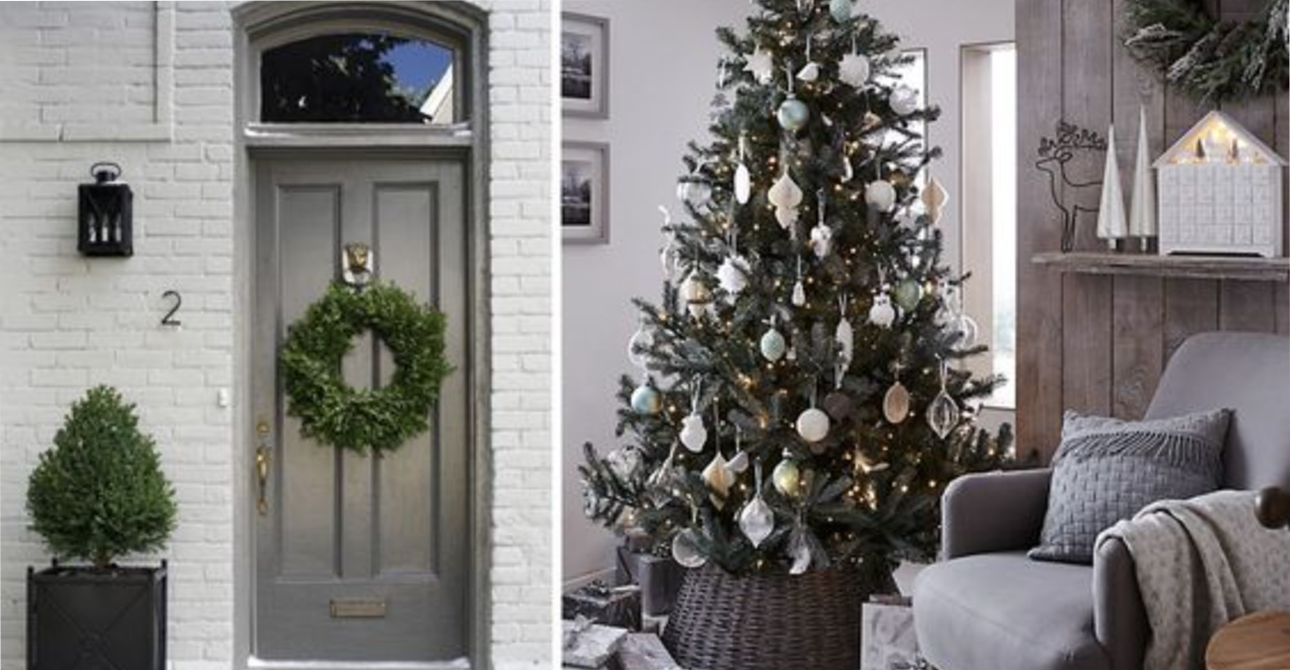 Whether you like to go all out at Christmas, or simply hang-up a few fairy lights to mark the occasion, it always helps to know what the latest trends and colour schemes are going to be making an appearance over the festive period. We've gathered some of the most stylish decorating trends for you to try out this Christmas and make your neighbours green with envy.
P A L E R U S T I C
For your front door, keep it simple and un-fussy with a plain, vibrant green holly wreathe on the door and it will really make an impact when they step inside.
Use a base of mid grey for larger decorations on your tree, adding smaller decorations in winter white and hints of striking silvers, it will really make an impact against the rustic, earthiness of the green tree. You can also carry the theme around the home with a stairway banister garland.
When thinking about ornaments for the home, try using a winter animal theme like fawn/deer or polar bears to really hone in on the rustic theme.
A R C T I C T W I L I G H T
Winter white is a prominent trend this winter with interior design, so it's no surprise that the theme has been carried through to Christmas decorations. Real Christmas trees completely covered in snow spray are the main focus point around this trend, with fluffy, white, feathered robins and frosted pine cones replacing traditional baubles.
Delicate lighting in the form of string lights with transparent string that produce a soft, white glow are also featured in the trend as well as hanging constellations like stars and crescent moons, that are gently lit. Add some penguins to really complete the look.
T R A D I T I O N A L
You can never go wrong with traditional Christmas decorations, using colours of greens, reds and golds. A real Christmas tree makes an impact like no other, really bringing the outdoors in! Adding earthy decorations like fallen pine cones to your tree, or making your own garland from twigs and berries that you have collected, always looks and smells great.
If you don't fancy collecting your decorations, you could always buy separate artificial berries, twigs and greenery to build up your own garland or simply add to your tree.
It doesn't get much more traditional than hanging a garland on your front door with red berries, holly and a tartan/check bow.
For finishing touches, hanging mistletoe from a beam or chandelier always adds some cheer to a room.
Whether you opt for a winter white colour scheme, or keep it traditional with greens and reds, our ideas and tips on the latest trends are sure to have your guests impressed over the festive period.
Published:
30 November 2016 at 12:11