How To Get Your Home Sale Ready
Making the decision to find a new home is quite momentous in itself and a very exciting time.
And to make this journey as successful as possible, we are giving you some advice on how to get your home ready for sale so that by the time the sign goes up it should be just a matter of weeks until you are in your new home.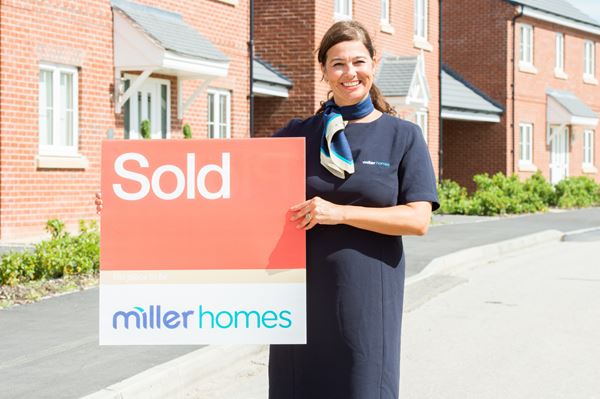 Buyers make instant decisions when looking at a second hand home or a new home and re-sale homes, indeed it is estimated that on average buyers take less than five minutes to make that first decision as to whether to look into financial arrangements and go ahead with the purchase of that home.
With this in mind it is critical that the first impression really does count and we share some tips that every homeowner should do to be 'sale ready'.
Pretend to be a buyer – walk up the path, ring the doorbell, glance around your hallway – kerb appeal is imperative to entice your buyer so wilting flowers, chipped paint work and hallway clutter needs to be dealt with.
If you've got lots of personal bits and bobs about the house it's worth streamlining them to give a sense of tidiness and space about the place. Pack them away now – it'll be one job less to do before moving day!
Deal with those little household repair and maintenance jobs – ensure all the light bulbs work, the taps don't drip and the inside of your cupboards, dishwasher etc are sparklingly clean – people will look inside them and just see more jobs to do as a potential homeowner.
Open the blinds, tidy and arrange the curtains nicely and plump the cushions – a light filled house gives a great impression to viewers.
Make sure the children are out of bed, their rooms and yours are tidy and the beds are made. Clean the bathrooms, make sure each room smells fresh and clean and if the weather is appropriate, open the windows – it really does make a huge difference.
Buyers are becoming more and more demanding and in order to sell your home it is imperative that you give them a positive experience from the moment they walk through your door.
It is the little things that make the difference such as clean floors and tidy interiors and gardens so, in order to get your asking price and a buyer as soon as possible, it may be worth viewing your home with a fresh pair of buyers eyes first.
Published:
22 November 2016 at 01:11