Transforming Your Outdoor Space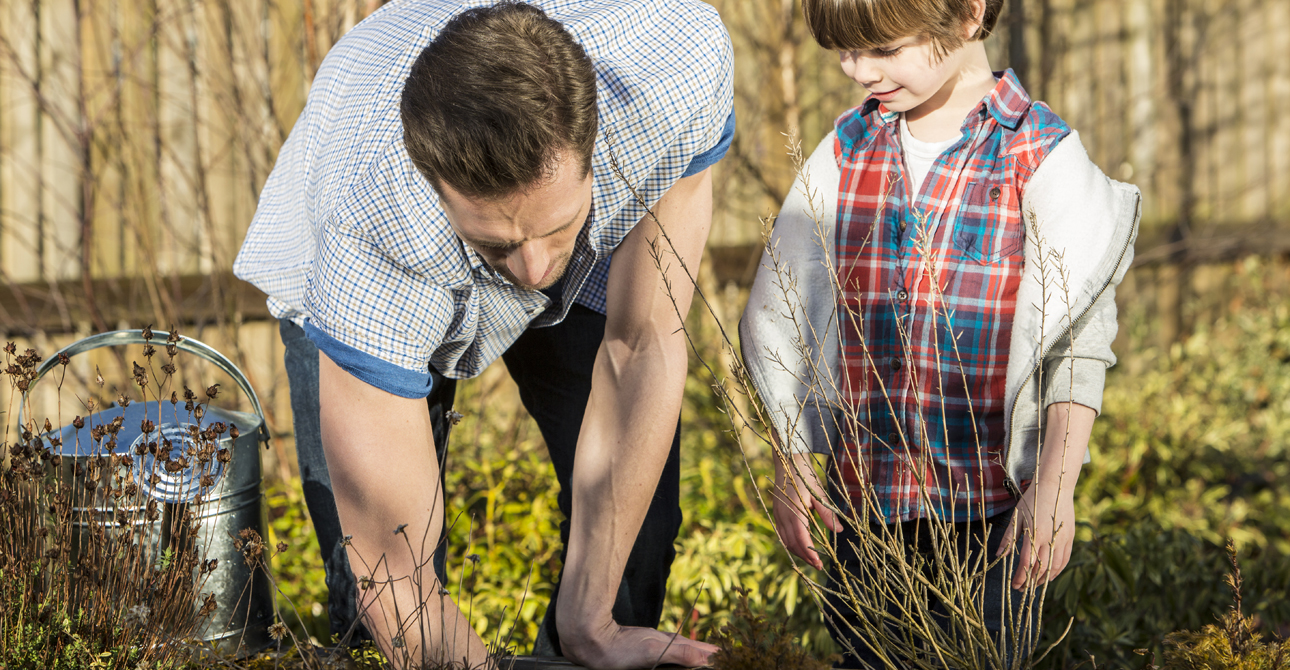 With The RHS Chelsea Flower Show 2016 show on the horizon and the team at Cholmondeley Castle Gardens working around the clock to ensure their 'Temple Garden' in The Great Pavilion is preened to perfection, Head Gardener Barry Grain shares his tips on how to create a garden that will make your neighbours green with envy.
Beautiful gardens appeal to our senses and are a great addition to any new home. Not all of us are naturally green-fingered but each of us can slip on the green gloves now and then and create an outdoor space to be proud of.
For an immediate injection of colour, the addition of potted plants to your garden such as Nasturtium, Petunia and Fuschias is a great place to start. Using a mixture of trailing plants and upright plants makes an attractive arrangement. However, if you're looking for more of a horticultural challenge why not create your own garden border.
Initially it's great if you know your soil type. It will fall somewhere between sand, slit or clay. The mention of soil type may all of a sudden have you bewildered, however, this quick tip will help you discover where your soil type falls on the chart: fill a smallish jar with soil from your garden, shake vigorously and let the soil settle overnight. The next day you'll see distinct soil layers, sand stays at the bottom, clay at the top and silt in-between. Their percentages will be a strong indication of your particular soil type. Here at Cholmondeley Castle our gardens are positioned on slightly acidic sand.
Garden centres can advise on which plants grow best in certain soil types and allow you to have fun selecting the colours and look of the garden you're looking to create. From Petunias and Sweet Peas to Rudbeckia and Zinnias there's a bedding plant out there for everyone but if you're still feeling a little perplexed there will always be someone on hand to guide you in the right direction.
With your plants purchased it's time to begin planting. When positioning your plants think about how they work together - their height next to one another and any colour or texture clashes that may occur. Place each pot where you think it may sit best then step back and admire. Trial a few combinations to ensure you've got the right look before you begin. Finally, once it is all in place spare some time each week for general maintenance to keep your garden the envy of your next doors neighbours.
Beautiful gardens aren't just about plants as you can add drama and creativity with some striking sculptural features. Something as simple as a free standing bird bath will enhance your garden visually whilst attracting wildlife to keep your garden a hive of activity.
Planning, planting and watching your own garden grow can fill you with satisfaction and pride. The good news is that anyone with a little time and effort can create a beautiful garden that complements the home. Now that spring has sprung, let's find the time to get out there and make the most of it.
Published:
12 May 2016 at 12:05