The Best Ways To Relax After Moving Home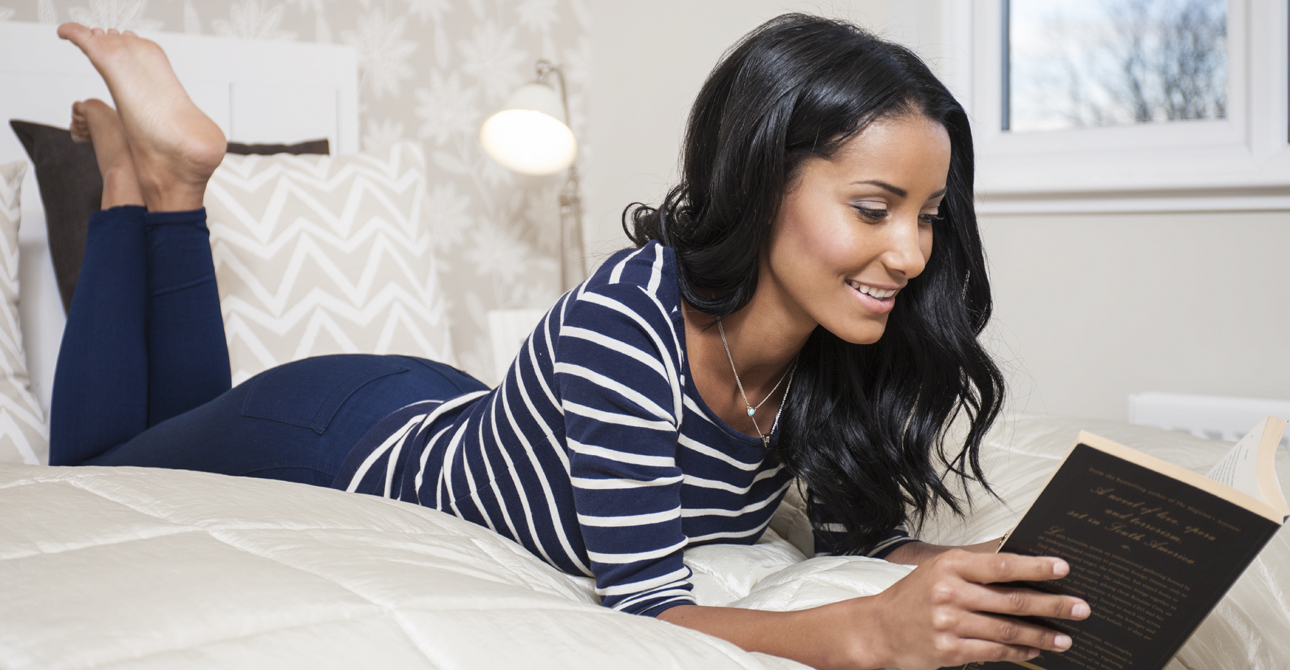 Whether your move took a few days or a few hours, to say you're tired would be an understatement. You know what you need? A little relaxation. It may be difficult when it feels like there's a lot to do, but putting yourself in the right frame of mind can beneficial in the long run.
So forget about unpacking and organising for a few hours, here are our suggestions for how to relax after a move.
Find your comfiest lounge clothes or PJs and slippers, as they will instantly get you into relaxation mode.
Grab a pillow and set up camp on the sofa for a little downtime. We would suggest a comedy or your favourite TV series. If you are looking to start a new series The Week give their tops picks on Netflix UK.
Get some sleep, whether it's on the couch or in the bed catching some ZZZs is one of the best ways to relax after a busy day. Even a power nap can have many benefits such as reducing stress, boosting energy and increasing productivity.
Put on your headphones on or play music out loud and let your favourite tunes drown away all your stresses. Music can work wonders and have a great effect on your mind and body so, when you are feeling stressed, play some of your favourite tracks or create a relaxing playlist.
Reading is another great way to relax; it enables you to use your imagination, get lost in the story and unwind.
Rejuvenate your exhausted body with a professional massage or your favourite beauty treatment. Use Treatwell, an app which helps you find local salons and beauticians. Otherwise you could pamper yourself at home by taking a long, hot bath or shower, read our blog on creating your own home spa.
Enjoy a delicious meal after moving day by treating yourself to dinner at a nice local restaurant - who knows – you may find your new favourite eating spot! If you want to stay in your lounge clothes you could order in or buy a Dine In. For some people cooking and baking can be relaxing, so if you see yourself as the next Jamie Oliver or Mary Berry, chop, drizzle and bake all your stresses away.
Exercise and fresh air can be a great way to relax. Go for a walk around your new neighbourhood, this can be a great way to help you unwind and get familiar with your new locality. If you feel that you have more energy to burn you could go for a run, bike ride, or to the gym to work off some steam.
Hobbies are another great way to relax. If you love photography and you think it could help you unwind, then snap a few photos to share with family and friends who are excited to see and hear about your new home. Another option would be to get outdoors and enjoy your new garden.
Spending time with your children can relieve some of the moving stress, so get some board games out and enjoy good quality family time.
Spend time scrolling on Pinterest and pin inspiration for your home décor.
What are your favourite things to do when you're trying to relax?
If you can think of other ways to relax after moving, let us know by commenting here or on our social channels. And remember, a little R&R is a good thing, so be sure to take some time after moving to do just that!
Published:
28 March 2016 at 09:03