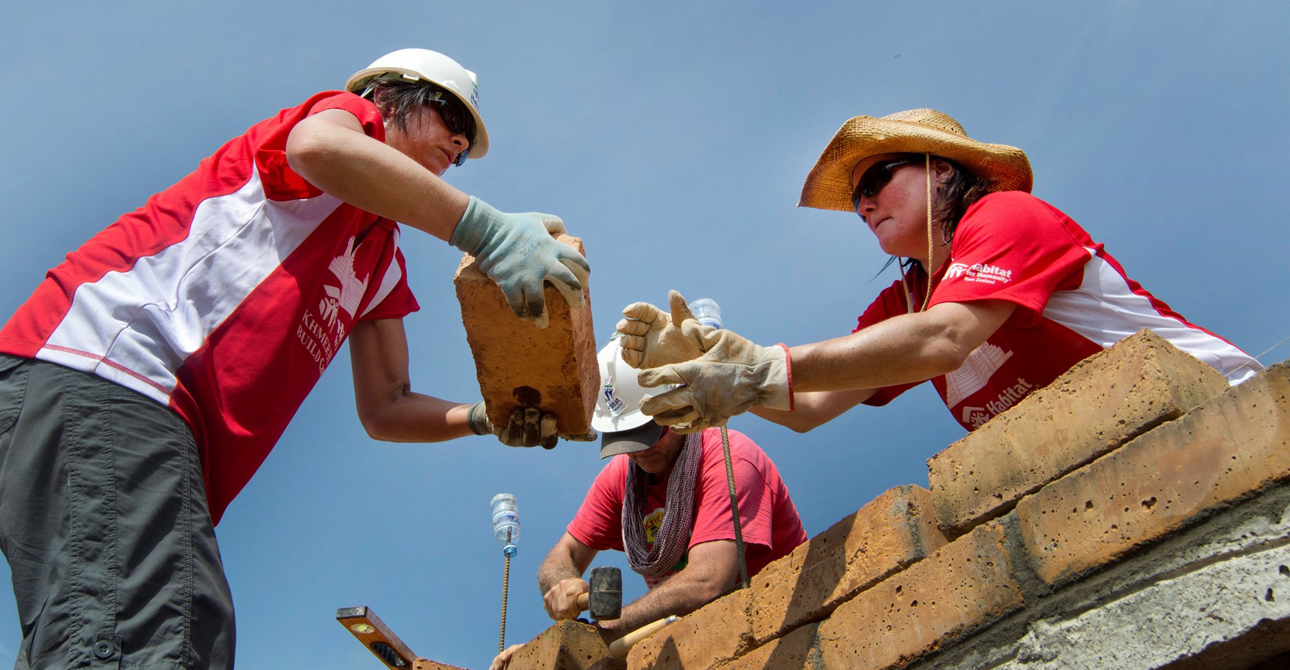 Over 21 million people volunteer in the UK at least once a year and this contributes an estimated £23.9bn to the UK economy. Volunteers' Week is an annual event and this year the celebrations have been extended and will run from 1st-12th June.
As a company we've pledged to raise £100K during 2016 for international development charity Habitat for Humanity. The funds raised will help to lay the foundations for the building of over 30 new 'Habitat Homes', helping to lift many people out of poverty housing.
We're supporting this great charity because having a safe, decent place to live is something many of us take for granted and we're in the privileged position of having the resources, skills and expertise to build high quality homes for many families in the UK. We recognise the importance for all families, no matter where they are in the world, of having a place to feel safe, secure and to build a future and by supporting Habitat for Humanity we have a fantastic opportunity to use our resources, enthusiasm and determination to make a real difference to those who need it most.
So far this year members of our team have taken on the challenge of completing the London and Edinburgh Marathon, and our offices have held various fundraising activities including sweep stakes, bake sales and quiz nights and dress down days. Additionally 16 Miller Homes employees are looking forward to a once in the lifetime opportunity to lay the foundation for a better future for families in Malawi after volunteering to take part in Habitat for Humanity's Global Village Trip.
The Global Village Trip will take place from 18th-25th September in Salima, Malawi, and will involve our team taking part in a homebuilding project to create new 'Habitat Homes' for orphans and vulnerable children.
Volunteers will witness first-hand how a safe and secure home can benefit many aspects of life for the immediate family and wider community. The families which will be helped are selected based on their housing need and income. They'll partner with our volunteers by participating in the construction of their own home.
Other fundraising activity we have planned throughout the year include playing 100 holes of golf in a day, hosting charity balls across the country and cycling the length of the UK during an exercise bike-athon.
Habitat for Humanity work with established partners in more than 70 countries across the world to offer simple, sustainable solutions by working with the poorest and most vulnerable people to provide the support needed to help them lift themselves out of poverty by building homes and communities and restoring their independence.
To support our fundraising efforts for Habitat for Humanity visit our Just Giving page.
Published:
01 June 2016 at 08:06