Time To Be Carried Over The Threshold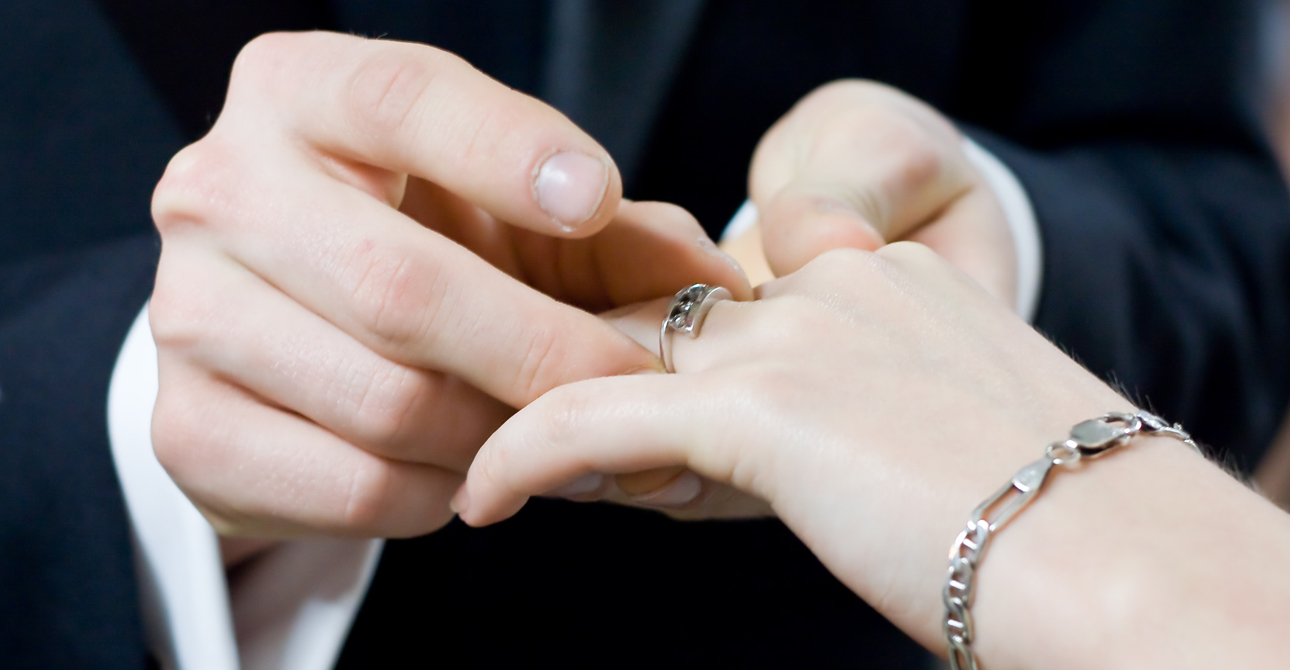 There is so much to think about when you're getting married, from obvious things like the dress, venue and of course the shoes, to things you hadn't even considered, like a microphone for speeches, gluten-free guests and what to do if it rains?
With all this preparation and lots to think about, other important life decisions can remain on hold. A big one is buying your first home.
While more and more couples live together before they're married, there are still many who wait until after they've tied the knot to put down a deposit on their first home. This can be quite overwhelming and something extra to think about when getting married.
Miller Homes has been helping people find their perfect home for over 80 years and has supported many couples in taking their first steps over the threshold.
With that in mind, the team at Miller Homes put together some top tips on how to prepare for your second big day – buying your first home.
Decide what you and your partner really want and make a checklist. You might both want different things, so decide early what you can and can't compromise on. Does it have to be a certain location or is the most important aspect having three bedrooms, or an open plan kitchen and dining space? Is this a starter home for the two of you or are you planning on having a family here? Once you have agreed on what you want and have a budget in mind, it's time to start looking.
You probably have a good idea about locations but it is worth getting to know the area a little bit better. Have a look at the local amenities, what are the transport links like and is there enough going on? Have a walk around and get to know the local estate agents, as they can be the ticket to finding out the next hot property or development to hit the market.
It's great to look online at photos of your chosen property and get a good feel of the interior before you visit. Some new properties have virtual tours, which are perfect for giving you an even better idea of the space and layout on offer. If you are purchasing a brand new property and buying off plan, getting a feel of the designs and layouts of your home and taking a look at the interior of similar properties is very important. You can even have a hand in shaping your dream home at this stage, giving it a personal touch by picking out everything from appliances and flooring to tiles and bathroom suites.
It's a busy time in the run up to a wedding but it is worth making an appointment with an independent financial advisor to find out what mortgage is right for you. You can also find out about incentives like Help To Buy, the government-backed scheme that helps buyers secure a mortgage on a new build home with only a 5% deposit*. Remember to consider costs like a survey, mortgage arrangement fee and insurance as these can vary in price. Also think about adding the essential items you both need to set up home to your wedding gift list.
The big day has arrived (after your wedding day of course). Time to exchange, complete and move in. This can be stressful so make sure you have a bottle of champagne on ice for that first night in your new home. Get your friends to help you on moving day as it will save money on removal companies, especially if someone has a van they can lend you. Have a look at the Miller Homes website (www.millerhomes.co.uk) to see the top videos for first time buyers including moving hacks you should know.
Then it's time to be carried over the threshold and start enjoying your married life in your beautiful new home and you even have your own wall to hang your first wedding photo!
Miller Homes has a number of active developments across the UK and its sales advisors are on hand to help you find your perfect home. Please visit www.millerhomes.co.uk for more information.
* A Help to Buy Equity Loan offers assistance for buyers who only have a deposit of 5 through the provision of a 20% equity loan from the Government for those who meet the qualifying criteria, meaning buyers only need to secure a 75% mortgage from a provider. Help to Buy loans are provided by the Government's Homes & Community Agency (HCA) and are secured over your new home. YOUR HOME MAY BE REPOSSESSED IF YOU DO NOT KEEP UP REPAYMENTS ON A MORTGAGE OR ANY OTHER DEBT SECURED ON IT.
Image by Alex Indigo and licensed via Creative Commons.
Published:
27 June 2016 at 11:06