Getting Your Home Ready For Grandchildren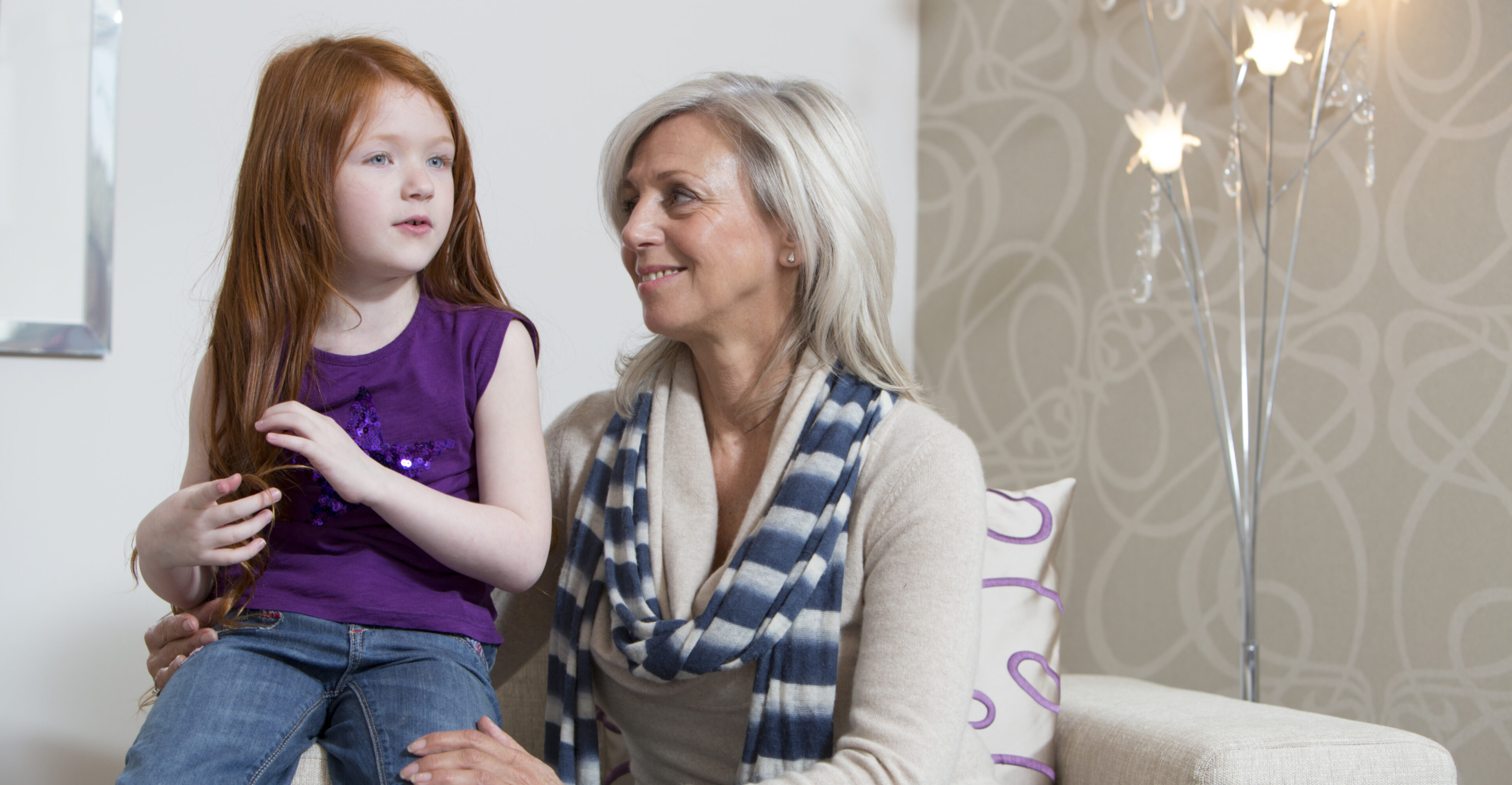 Taking care of the youngest family members is a real treat for any grandparent. However, keeping everyone happy, entertained and your home in one piece can be a bit of a challenge. We've been creating family homes for over 80 years and the expert team there has put together some tops tips to make sure your home is ready for a visit from the grandchildren.
Prepare a room with hints of home
If your grandchildren are coming to stay overnight, you can help them feel more settled by making a room seem familiar to them. No matter how much fun you might have planned for them during the day, homesickness can easily set in come bedtime, so reminders of their own bedroom can make for an easier night. Perhaps they stay often and have their own room at your house so think about using similar decorations to their own bedrooms: the same bedding, colour scheme and finishing touches like rugs and lamps. If you have multiple granddaughters and grandsons and need to make the room suitable each time, simple additions like a night-light and familiar toys can help a child feel safer and happier to sleep over at your house.
Designate play areas
Children have been and gone and you've finally got your house just as you want it to enjoy your retirement. No matter how much you love having your grandchildren over to play, any damage to your home, or accidents involving the little ones, is best avoided. Set up clear areas in your home that children can play in safely, away from valuables or furniture that might cause an accident.
It's also a good idea to have mats or old newspaper to lay down in case you decide to do any arts and crafts, they also give children a visual rule to where they can and can't make any mess – keeping your house clean and tidy!
Get ready for special occasions
With grandparents taking on more childcare responsibilities, you might need to be ready to host special occasions. If you're able, it could be great fun to host a birthday party for your grandchild and their friends – as well as being a good opportunity for you to meet other grandparents in the area.
Prepare simple, fuss free games everyone can play together that you enjoyed when you were young – there's still not much better than pass the parcel and pin the tail on the donkey! When it comes to food, keep things healthy but fun – mini burgers, colourful carrot, celery and pepper sticks with hummus, chocolate covered fruit and homemade ice lollies are all tasty but won't lead to any sugar-fuelled wildness later on! Make sure to check with parents beforehand for any allergies.
Keep things safe
Ponds, kitchen equipment, medicine cabinets – these can all spell disaster when young children come into the mix. As grandparents, it's likely your home isn't as child friendly as it could be at all times, so it can be useful to create a check list of important things to do before a visit. For example:
Put a net over the pond.
Lock any cabinets containing dangerous kitchen and bathroom products.
Ensure any kitchen equipment (knives, blenders etc.) are out of reach.
Lock all wide opening windows and external doors.
Move furniture like coffee tables and breakable or unsecured objects out of harm's way.
It's not easy to stay on top of every little thing but it's always better to be safe than sorry particularly if there are any objects or areas which could present a risk.
Be creative
It's great to buy special toys to have just at your house but think about what's already there that you can use instead. A collection of shoes could turn into a 'shoe shop' style game where you play shopkeeper and customer, animal ornaments could let you play vets and gardening and baking are always great (and helpful!) ways to keep everyone entertained. Think outside of the box and you'll be surprised what games you'll be able to invent.
For older children staying longer, it's a nice idea to help them put together a diary each day that they can email or send to their parents. Both parents and your grandchild will be really happy to receive a message each day.
Things to bear in mind
It's easy for your own children to forget something important as they rush around to get their kids ready for a trip or visit. Help each other out by writing up a list of things you know simply can't be forgotten – medicine, spare clothes and of course, the favourite teddy. You can then go through the list on the phone before they set off to avoid any tears or troubles over the visit.
Miller Homes has developments across the UK. For more information, visit www.millerhomes.co.uk.
Published:
11 July 2016 at 11:07