Meet the Team: Craig Ferrans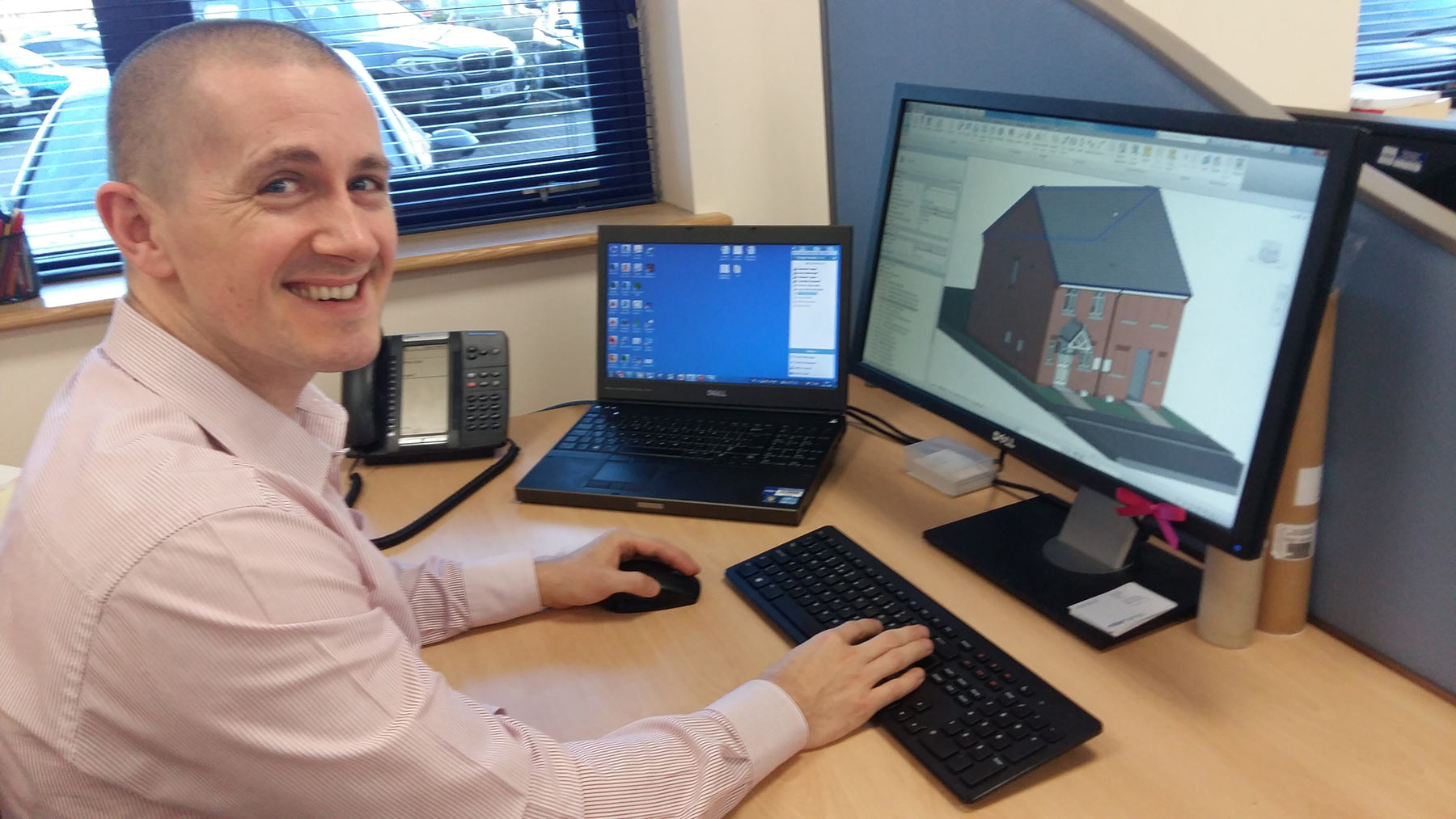 Name, position and how long you have been in the property industry?
Craig Ferrans MCIAT OCDEA - Divisional Design Director
I have worked within the construction industry for over 22 years as an Architectural Technologist and I have been employed by Miller Homes for 14 of those years, progressing from a Senior Architectural Technician to the Divisional Design Director.
What does your job involve?
My role ensures that we offer a house type portfolio which meets the needs of the market and customer demographics.
I manage a team that consists of architectural technicians, an architectural visualiser and external consultants. The core role/responsibility of my team includes preparing the concept designs and internal product review of our homes right through to the technical assurance and on site delivery of the design. This process involves the preparation of planning information, fully detailed working drawings, visualisation and co-ordinating and managing supplier information. We also support key business functions such as commercial, land, sales and production.
The team have developed their skills in the use of Building Information Modelling (BIM) software which has allowed us to improve the overall service we provide to the business and has given us an opportunity to work in a more collaborative approach with the supply chain.
Outside of my work with Miller Homes, I also serve on a number of industry recognised forums with the Home Builders Federation (HBF), which provides an opportunity to help shape the future of the house building industry.
What did you do before you joined Miller Homes?
When I left school I fully intended becoming a butcher. I worked every Saturday in a local butcher's and this seemed like an easy transition so started my apprenticeship. I remember seeing an advert in a local paper advertising a youth training scheme for those interested in studying architecture. I enjoyed art at school and thought it would be great to be paid for doing something that I did more as a hobby, so I went for the position and was amazingly offered the post.
From there I worked for private practices and other developers whilst training and worked my up to Technical Manager at a practise based in Birmingham. However I wanted to be more involved with developments rather than being a consultant.
What skills or qualifications do you have?
I am a Member of the Chartered Institute of Architectural Technologists, which is the lead qualifying body for Architectural Technology and represents those practising and studying within the discipline.
I completed my ONC and HNC in Building Studies on a part-time, day release basis whilst working for a small private practice for the remaining four days of the week. I found this method of training and career development extremely valuable as it placed me in a fantastic position to apply my new found knowledge in my place of work whilst also gaining valuable practical skills and site experience.
In 2006 I trained as an Energy Assessor and hold the status of On Construction Domestic Energy Assessor. This allows me to understand the complexities of the Approved Document Part L1a of the Building Regulations and evaluate energy and carbon reductions through fabric and renewable technologies.
What attracted you to a career with Miller Homes?
Throughout my working career I enjoyed working with or for developers - the connection of being client and contractor was appealing. Miller Homes has a great reputation; forward-thinking on their product, heavily customer-focused with health and safety and sustainability also key priorities.
What tips would you give to someone wanting to enter the industry?
There is a vast and wide range of opportunities within the construction industry available. It is important that you take time to examine what you personally really enjoy doing, for example, do you like being in the outdoors, want to learn a craft, prefer to work in an office, like to be customer facing, like design or are you technically minded? Understand what makes you tick as an individual, remember this is not just a job but a career that you should feel passionate about.
There are various ways of entering the industry and one option is undertaking a part-time study programme. This allows you to work within your chosen field whilst studying and put your new academic knowledge into practise on a daily basis. Practical work experience is just as important as the academia and may enhance your appeal to potential employers.
It can also be advantageous to be competent in using software relevant to your chosen field, e.g. basics such as Word, Excel, PowerPoint, but also CAD software, AutoCAD, and experience with Building Information Modelling software where applicable.
Published:
04 January 2016 at 12:01