Location, Location, Location - Edinburgh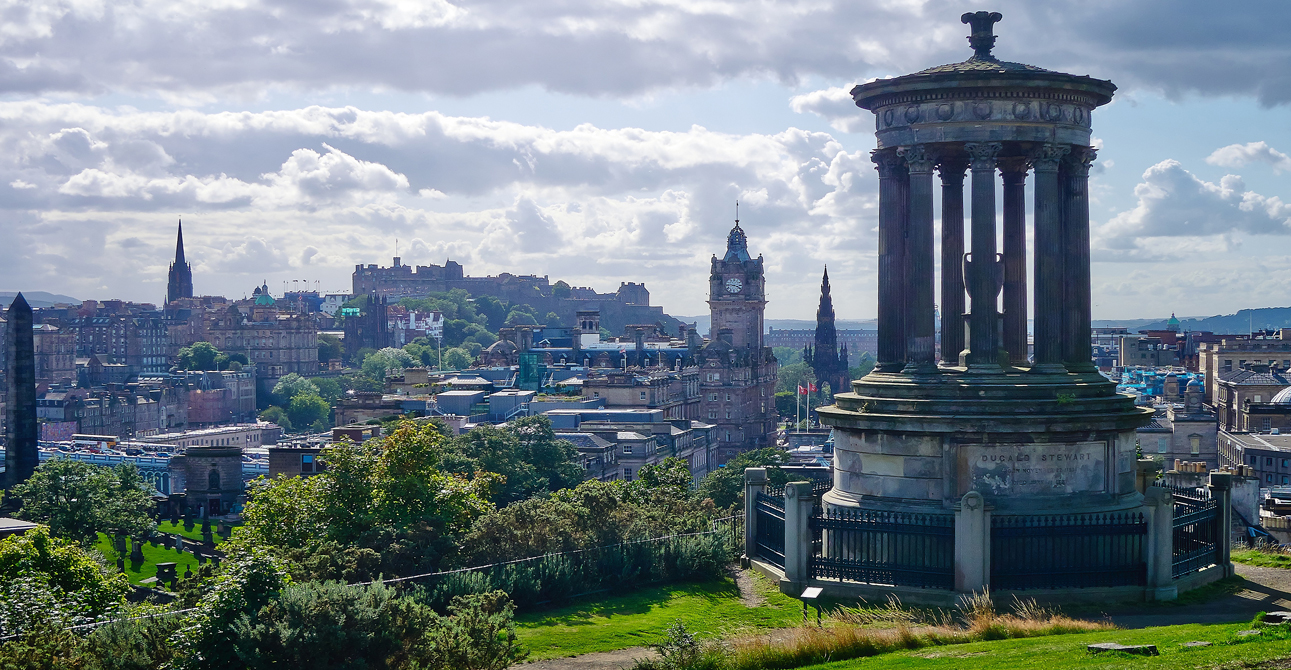 As Scotland's capital city, Edinburgh is one of the most exciting cities in which to live and work. When it comes to having it all in one city, Edinburgh is certainly right up there at the top.
Comparison site USwitch's survey recently revealed that Edinburgh is the best city to live in the UK. High wages and affordable living costs contributed to the Scottish capital taking the top stop.
Edinburgh is the perfect city for all ages and lifestyles, from young professionals to families there is something for everyone.
Transport
There are many ways to get about the city from award winning local bus services, trams, regional bus services, two national train stations and Edinburgh Airport, getting about certainly won't be a hassle.
If you prefer to get about by cycling visit City of Edinburgh Council's page for more information on routes around the city.
Heritage
As the capital is home to an array of UNESCO World Heritage sites, such historical buildings are definitely worth a visit. The Old Town is brimming with century's old properties and is just a stone's throw away from Holyrood Palace which is overlooked by Arthurs Seat – a dormer volcano - which offers the best views of the city and across to Fife and East Lothian.
The Old Town also has a haunting past and for those who aren't afraid of gruesome tales, a ghost tour by The Real Mary King's Close, which takes you down the city's closes, will certainly send shivers down your spine.
If architecture is your thing, Edinburgh has many striking buildings. The Scott Monument, located in the world renowned Princes Street, can be climbed but you'll need a head for heights. Also worth taking a trip to is Edinburgh Castle – a historic fortress which dominates the skyline of the city from its position on the Castle Rock.
Food and Drink
If you've had enough of being a culture vulture for one day and worked up an appetite, there are numerous bars and restaurants to enjoy a well-earned pit stop. George Street is the place to go for the style conscious and The Dome is one of the most spectacular places to visit especially at Christmas time as it goes all out with its iconic 80 feet garlands and 60 foot tree.
Shopping
There are lots of opportunities to indulge in some retail therapy. For high end items head to Multrees Walk which is home to Harvey Nichols, Mulberry and Louis Vuitton, and for high street stores George Street and Princes Street are the places to go. But if you prefer to do all your shopping under one roof, Ocean Terminal in Leith is just a 10 minute drive from Varcity North.
The Great Outdoors
If you're looking for a more relaxed activity and the weather is nice, then check out the Royal Botanic Gardens which was founded in the 17th century as a physic garden. Now it extends over four Gardens boasting a rich living collection of plants, and is a world-renowned centre for plant science and education.
The Water of Leith is the main river flowing through Edinburgh, to the port of Leith where it flows into the sea via the Firth of Forth. There is a Water of Leith Walkway beside the river for the 12.25 miles (19.71 km) from Balerno to Leith. A visitor centre is open to the public where the Union Canal passes over the Water of Leith via the Slateford Aqueduct at Slateford, in south-west Edinburgh.
Our Varcity North development just over 2 miles from Edinburgh city cenre is going down exceptionally well with first time buyers and young professionals. The location of the development is second to none for enjoying all the enviable delights Edinburgh has to offer. Visit our website for more information on Varcity North.
Image by Moyan Brenn and licenced via Creative Commons
Published:
06 January 2016 at 12:01