Celebrating Burns Night at Home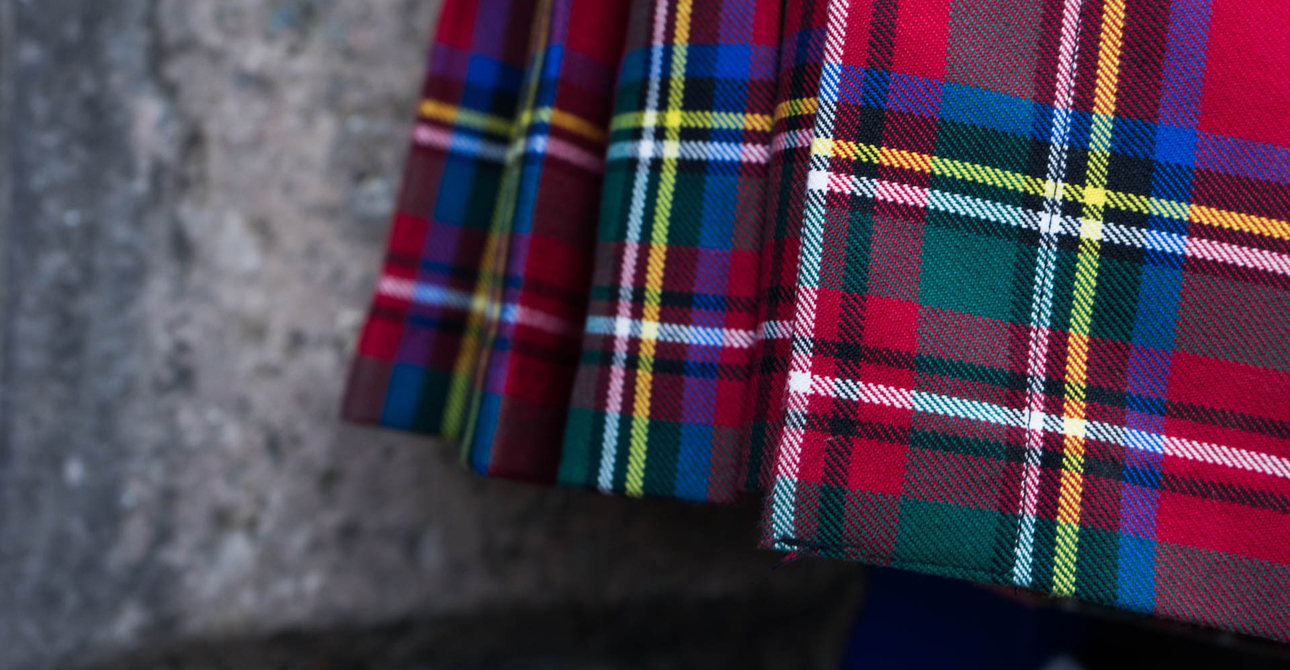 Are you celebrating the life of Robert Burns this January? Dust off your tartan and get the party started with a traditional Burns Supper.
Every year on the 25th of January, Scotland raises a glass in patriotic celebration of its national bard, Robert Burns. If you would like to bring the Scottish celebration to your home here are our suggestions.
Food is a massive part of the Burns Supper, so it's a great place to start when planning what you'll need to host your gathering.
Haggis
Love it or loathe it, haggis is a staple food of Burns Night. If you don't live near a traditional Scottish butcher, you can online lay your hands on traditional haggis, meat or vegetarian online or in some supermarkets. However, if you're not a fan of traditional haggis, meat and vegetarian options are available. Once you have your haggis read Macbeths great tips on how to cook it.
Neeps and tatties
Neeps and tatties is a mixture of swede and potato and is a must for a Burns Night accompaniment to haggis. We really like Jamie Oliver's modern take on the Scottish classic.
Cranachan
Cranachan is a well-known Scottish dessert which is the perfect way to end a Burns Supper. Whisky is called for in this traditional dessert of cream, fruit and oatmeal. BBC's Good Food has a great and easy to follow recipe.
Alternative Scottish menu ideas
If you are looking for alternatives or accompaniments there are many soups that will tie in perfect with a Burns Supper, we suggest making a smoked haddock soup – also known as Cullen Skink. The Guardian has a great recipe for Cullen Skink.
If haggis isn't your thing, try our alternative main course slow-cooked seasonal venison and braise with red wine, redcurrant jelly and swede. We found a great slow cooked venison recipe from Waitrose.
If you're in Scotland and are looking for local produce for your Burns supper Visit Scotland has pulled together some great information.
Décor and dress code
You could decorate your home and/or table with tartan and have a thistle themed centre piece. Another way to get you and your guests in the spirt, is to ask them to dress up wearing tartan or other suitable Scottish attire.
Now you have a good idea of what your menu and décor should look like here is a typical run through and description of what is involved in a Burns Supper:
Music
Bagpipes are an obvious music choice, but it's unlikely that you will have someone to hand who has them or can play, so if you're hosting a smaller less formal gathering we suggest playing some Scottish music. Traditional bagpipe music or your favourite contemporary Scottish bands would be a great way to set the mood.
Piping in the haggis
It's tradition to have the haggis piped into the dining room to your guests - again we suggest playing Scottish music. Next follows the Address to the Haggis, it's tradition at formal occasions to apologise for 'killing' the haggis and slice it open during the line 'An' cut you up wi' ready slight'' meaning 'and cut you up with skill'. The recital ends with the platter being raised above their head whilst saying the triumphant words 'Gie her a Haggis!' to rapturous applause. Guests would then be invited to toast the haggis, everyone would raise their glasses and shout 'The Haggis' before enjoying a dram.
Burns top picks
End of the night
A Burns Supper traditionally ends with the singing of Burns' most famous song, Auld Lang Syne. Everyone joins hands in a large circle and sings the words together.
Do you celebrate Burns Night? What do you like to serve up?
Image by Paul Hudson and licensed via Creative Commons
Published:
21 January 2016 at 12:01