Interior Design: Top Trends for Your Home in 2016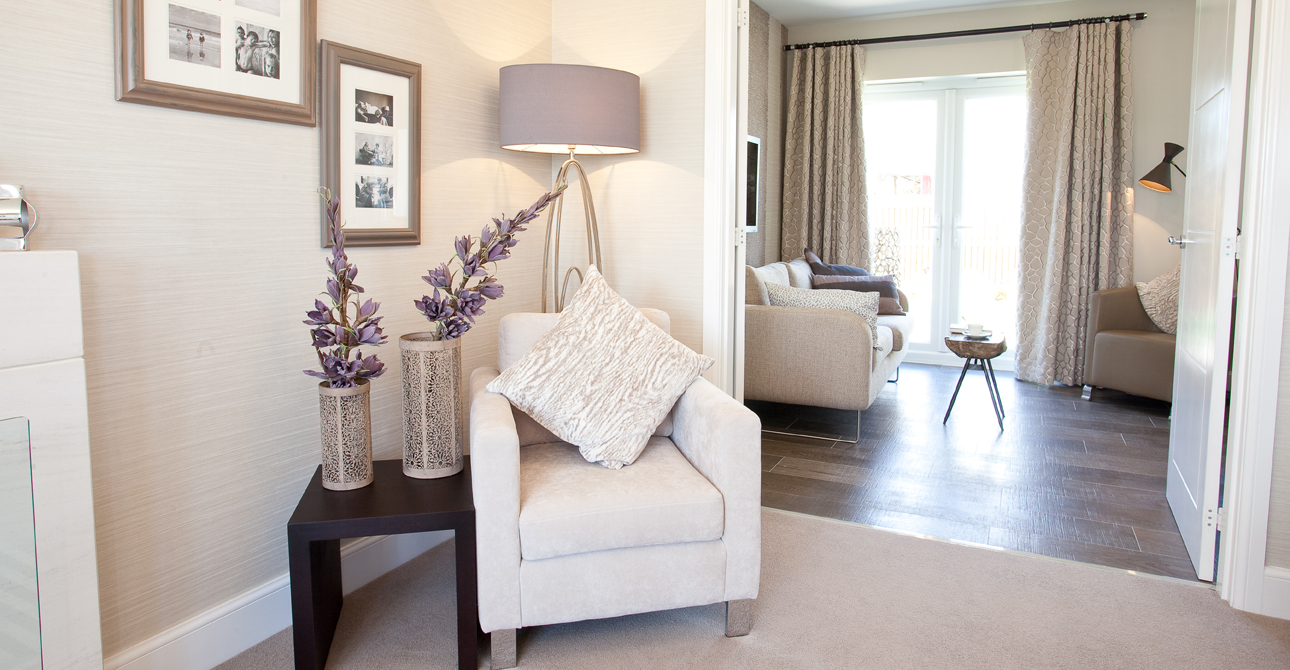 As the first month of the year draws to a close now is a great time to turn your thoughts to re-vamping your home and its interior schemes.
We keep our finger firmly on the pulse of interior trends as we like to ensure our show homes are stylish. This couldn't be done without help from our regional interior designers and two of our interiors designers have shared what they think will be the interior trends for 2016.
Our Yorkshire based interior designer Jeanette Holmes shares what she thinks will be the key looks to watch out for. "As well as it being a key part of my job I also really enjoy keeping up to date with the latest interior trends in terms of colour, fashion and accessories and interpreting these in a variety of ways to suit the needs of each client.
"When I am creating a scheme for a property I consider the style of the home and the tastes of its occupants, as well as taking the latest trends and fashions and applying them so that they suit the needs of the homeowners. It's no good using mirrored glass furniture if you have toddlers, however mirrored glass accessories can really lift a room scheme.
"2016 sees the love affair with grey continuing and hues will range from earthy charcoals to delicate whispers of silver. These will be complemented by accent colours, including midnight blue and orange, finishes including mirrored and metallic furniture and opulent wall coverings. There will also be a return of floral prints from the bold and vibrant to delicate and muted just in time for the spring and summer months."
Pantone has announced its two colours of the year for 2016, which are Rose Quartz and Serenity - a complementary pairing of soft pink and soft blue.
Jeanette added; "Using interior trends successfully is about selecting certain items that will work for you and your home rather than a blanket approach which tries to incorporate each element of the current style. This will ensure that you are able to embrace trends that either encompass an entire room scheme or work with existing furniture and accessories with style and elegance.
"Accessories such as cushions in the latest colours or mirrors to reflect light are perfect for lifting an existing room scheme, whereas if you are starting from scratch choosing a significant item such as wallpaper or a statement piece of furniture can give you a great starting point from which to create a stunning room."
Our North West region's interior designer, Rebecca Pearce of Killer 5 Design, also shares her thoughts as to what are set to be on trend throughout 2016. "Metal has been hot for several years and will continue to be a key influence this year. Everything from gold, copper and steel tones through to metal accessories and anything with a metal sheen is set to be on trend this year and sure to add real glamour to any room.
"Sustainable design elements are also a must for 2016 as more people are starting to care where the items in their homes come from. Be sure to remember to recycle, repurpose, reinvent or reuse items before you rush out to make expensive new design purchases.
"Black is the most dramatic shade which is set to make a comeback this year. The shade will no longer be used to offset hues in the home but instead can be seen in everything from wallpaper to flooring and even as a focal point in the room.
"Emerald greens, gold and salmon blush tones are also essential this year. These deep palettes lend themselves perfectly to simple and individual accessories that can bring real character and personality to a room. Alternatively, to add depth or to accent a room, use bronze, gold and dark greys for a deeper and more intense palette."
What spring/summer 2016 interior trends do you like?
Published:
08 February 2016 at 12:02