John Lewis Guide On How To Create Your Perfect Christmas Tree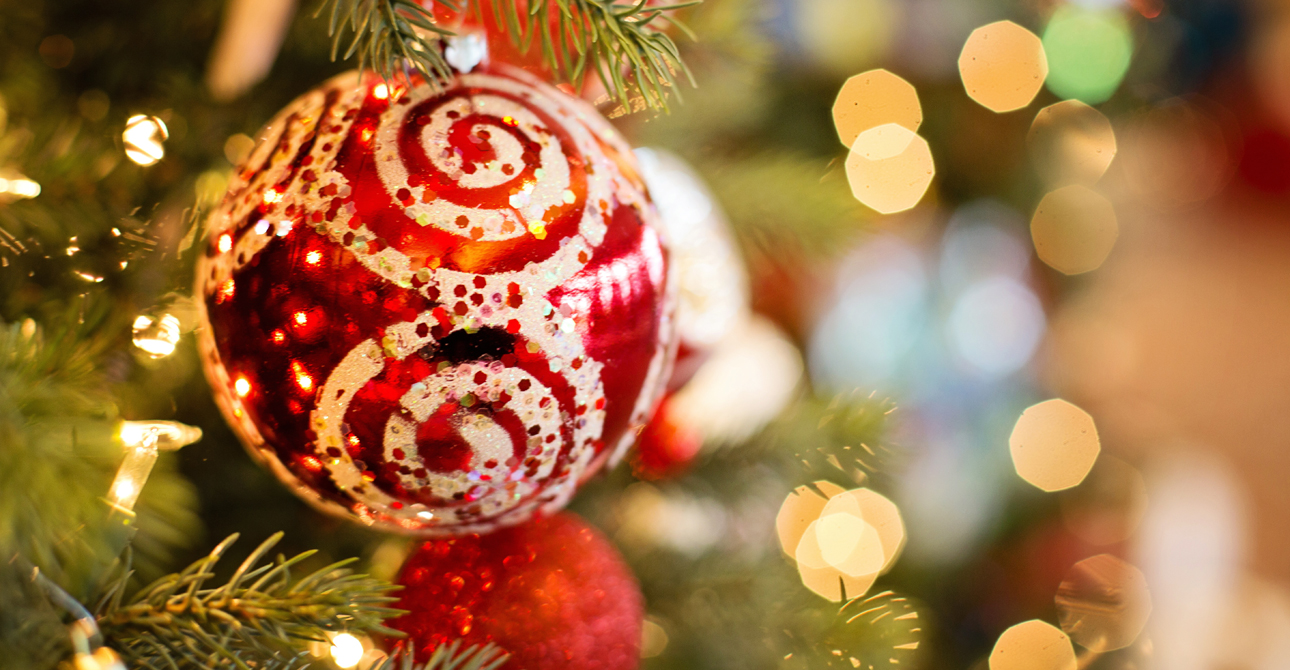 Decorating the Christmas tree has become an integral part of family life at Christmas and is an ideal activity to bring everyone together for some quality time. To help alleviate any stress that goes along with trying to create the perfect tree, we sat down with Lorna McMillan from John Lewis Glasgow to find out her tips – right from buying your tree to how best to hang your decorations- so you too can create a show stopping Christmas masterpiece.
Picking your size…
"Deciding the location of where you want your tree to stand is the first important job", says Lorna, as this dictates what size it should be. Once you've picked where in the room you'd like your tree, the second port of call is measuring the diameter of the space. This is important as you want to make sure you have enough space to get around your tree to decorate. Next up is the height of your tree. As a general rule of thumb, the top of your tree should be around 6 inches lower than your ceiling, so you have plenty room for tree toppers.
Buying your decorations…
As a general guideline, Lorna recommends that around 300 ornaments should be used for a 6ft tree, however, there is an element of personal preference here: "Decide how full you want your tree to look. Berries and pine cones fill up tree space if you prefer less baubles, however if you are a bauble lover, place large baubles closer to the tree and smaller ones at the edge of the branches to keep everything balanced." While decorating, always step back and monitor how your tree is looking – this avoids overloading one section with baubles and having bare patches in another. Make sure to take your time – a tree should take between 2 and 3 hours to decorate.
Keeping the room colour scheme in line with your tree décor…
"It's definitely important to look at the colours you already have in your room. It will be hard to get it exact, but try to match the colours of your room as best as possible to bauble colours and designs" says Lorna. If unsure, whites and golds tend to fit in well with many different colour schemes. Also, Lorna recommends thinking of the room theme: "If you have a more traditional room, a traditional style tree and colours, such as reds and golds, will look best. A more modern room tends to lend itself well to a minimalist tree - thinner, pre lit with a neutral colour scheme."
The changing trends of Christmas tree décor…
According to Lorna, traditional trees in every sense are back this year!: "Four years ago saw the rise of the minimalist tree however fuller, more realistic looking trees are 2016's most popular choice -with reds and golds being the most sought after colour scheme." If a traditional tree is not your style, John Lewis has a variety of themes available such as Ruskin House, Grand Tour, Ostravia and Snowshill, to help anyone who is lacking inspiration. If that wasn't enough, tinsel sales are soaring, the sparkly decorative material is showing signs of becoming a huge trend in 2016. Other trends this year include children's baubles, with many parents choosing to gift their little ones with baubles on Christmas day to put on the tree the following year. And unusual baubles such as ballet slippers, ice cream vans and mini Eiffel Towers are also proving to be a hit this season.
And finally, Star or Angel? What should we be putting on the top of our trees in 2016…?
"Honestly, it's 50/50" says Lorna. It all depends on the theme of your tree and your own personal preference. Angels are actually on the rise this year, however star toppers are still as popular as ever.
Make this Christmas merry and bright by planning a move into your dream property with Miller Homes. All properties have been designed to the highest specification with family living in mind. Many homes currently available are complete with a large lounge and feature bay window, providing the perfect area for the whole family to gather round the tree on Christmas day.
Published:
07 December 2016 at 12:12