Meet the Team - William Bailey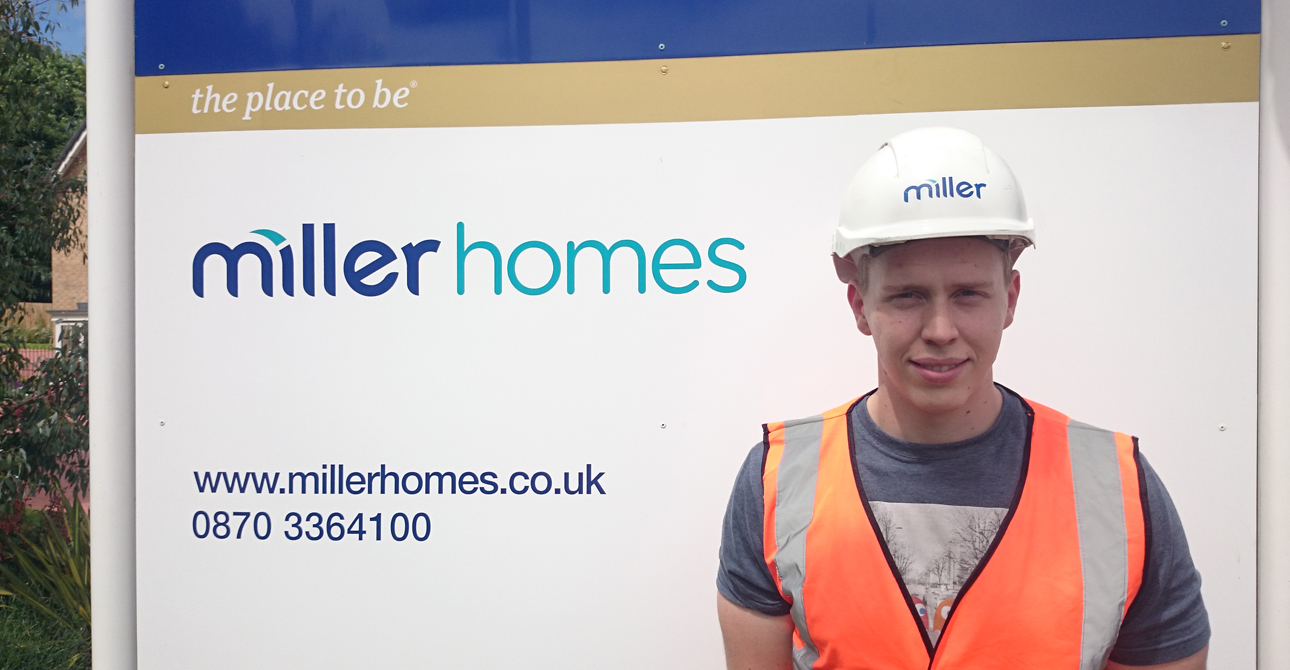 When it comes to creating the perfect new home and providing excellent levels of service throughout the home buying journey, there are many people across Miller Homes who are involved in that process.


In our efforts to highlight 'the Miller Difference' and conveying the importance of the work of our employees, our latest series of blogs will consist of interviews with various members of our teams located up and down the country.


Here we talk to William Bailey, a joiner in our North East Region.


Name, position and how long you have been in the property industry?
My name is William Bailey and I am a joiner working at Miller Homes' Wheatfields development in Seaton Delaval. I am 21 and have worked for Miller Homes for three years.


What does your job involve?
My usual day at work can vary so much from one day to the next as I undertake a variety of joinery tasks from fitting a roof or staircase to internal doorframes and kitchen shelves.


What did you do before you joined Miller Homes?
After studying for my A Levels at school I went on to complete my NVQ Level 3. As part of my course at Newcastle College I was named Level 2 Apprentice of the Year and was also entered in the CITB Overall Apprentice of the Year.


What skills or qualifications do you have?
I have a NVQ Level 3 joinery and site carpentry.


What attracted you to a career with Miller Homes?
As a youngster I would often help my dad with jobs around the house and I always enjoyed the practical subjects at school over the more academic focussed classes. As part of my GCSEs I made a double cabinet in the shape of trees with an oak leaf top for Resistant Materials and got the best mark in the class, so joinery felt like an obvious and natural step forward for me.


My dad has worked for Miller Homes for eight years as a regional customer services manager so I knew from seeing how happy my dad is in his job that it would be a great company to work for. It also has a fantastic reputation for creating quality new homes so I didn't think twice when an opportunity to join the company came up. I may be in the early stages of my career but I can see myself building a long lasting career at Miller Homes.


What tips would you give to someone wanting to enter the industry?
Plumbing, electrics and joinery are just some of the careers that you can carve for yourself within the construction industry, however there is more to the industry than solely trades. I would advise anyone looking to start a career in construction to do their homework and choose a profession that they feel truly passionate about and enjoy doing.


I would certainly recommend pursuing a career in the construction industry. I love my job as I get to learn new things and use my skills every day, there aren't many people that can say that.
Published:
11 November 2015 at 10:11