National BBQ Week Hosting a BBQ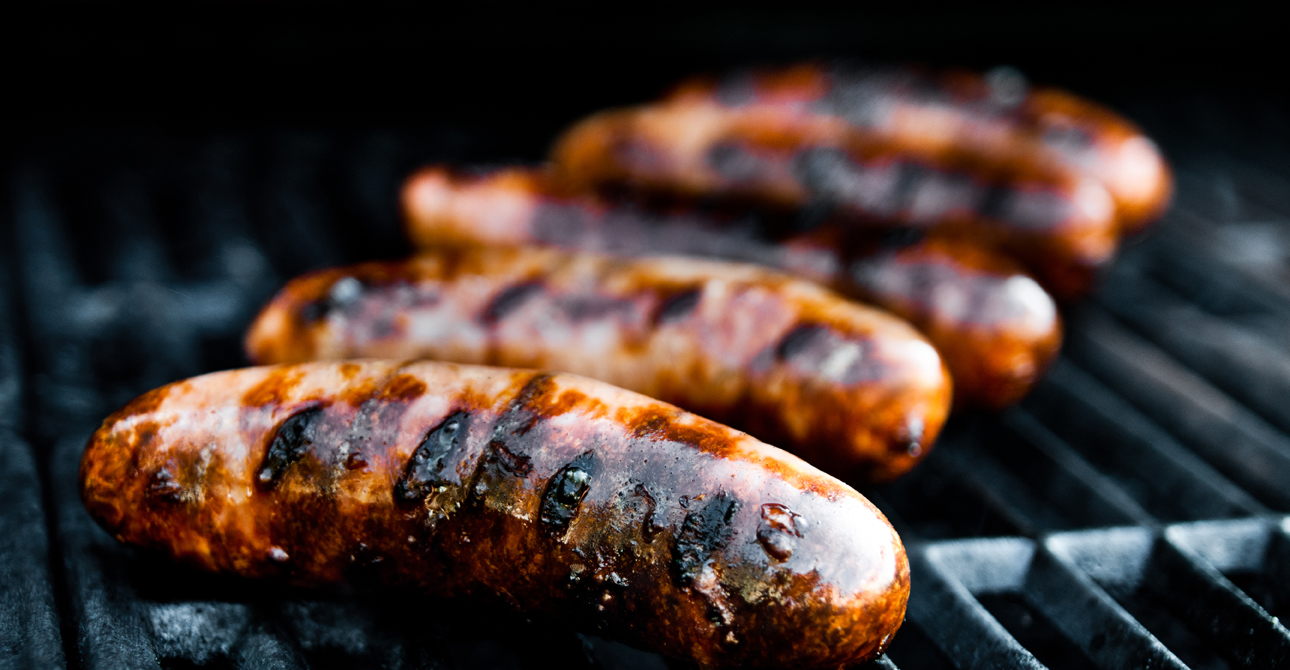 Following on from our blog earlier this week with some summer recipes this is week the 18th National BBQ Week in the UK and a great way to make the most of the great outdoors.
To help you join in the National BBQ Week fun we've pulled together some top tips for grilling and entertaining outside, because, let's face it, nobody likes cremated burgers! Our tips should help you get your cooking off to a great start leaving you with more time to relax.
What do you need to host a BBQ?
Obviously you need a BBQ, additionally there are two items that will have an effect on the taste of your food - the charcoal and a BBQ lid.
Our first choice would be to use a charcoal BBQ over a gas, while although there is nothing wrong with using a gas BBQ you'll missing out on the extra smoky flavour. There are many brands of charcoal on the market, don't just go for the cheapest option as the charcoal you use can effect the way your food tastes.
The second item that we would class as a must is a lid for your BBQ. A lid will lock in the flavours, keep the temperature constant and make your BBQ safer.
Timing is everything
Barbecuing takes patience, you'll need to wait for the flames to die down before you start cooking; you ideally want the coals white hot, which means the coals will look grey and glowing. When the coals are at this stage this is when they're at the hottest and provide the most even heat.
The extras you might need
Heavy duty oven glove
Fish slice – which is great for moving your food around the BBQ
Tongs - they give you the most control, and reduce the chances of any food falling between the grills
Mains
There are so many choices when it comes to choosing what to grill; we love Jamie Oliver's BBQ and grilling ideas.
Making homemade burgers is great as you know exactly what you are putting in them and you can also add additional ingredients, to get the flavour you want buy meat with quite a lot of fat, as this will make your burgers juicy and flavourful.
If you're looking for something different to your staple burgers and sausages, try grilling fish. Cooking fish on a BBQ adds a great smoked flavour and is perfect for a lighter healthier meal.
Prep
If you know in advance that you're having a BBQ (which might not always be the way in the UK), marinade your meat overnight or for as long as possible. Save some of your marinade until you're cooking the meat and then pour a small amount onto each piece as this will trap the smoky flavour and caramelise.
Remember the veg and sides
Vegetables often taste much better charred on the BBQ. We suggest grilling a mixture of peppers, courgettes, mushrooms and tomatoes. As for sides you could go for a classic potato salad and corn on the cobs. You could be more adventurous and experiment with quinoa which is becoming an ever more popular health food, or couscous, which is both easy to make and delicious side.
Dining and entertaining outdoors
As the British summer is very unpredictable, ensure you don't have a BBQ disaster by investing in a parasol or gazebo, which will provide shelter if a summer shower starts mid-BBQ. Lighting and heating will also allow you to enjoy your garden and entertaining even when the sun goes down. Great options for lighting are lights that fit in the ground or battery operated candles - perfect for windy evenings. You could go all out and set up a fire pit or chimnea which will provide both heat and light well into the night.
Bright colours are always a big garden trend. Laying a colourful tablecloth over the table will incorporate this and will also make tidying up much easier it will also help to hide any furniture that is past its best! You could make other small changes by adding cushions to chairs; this will add extra comfort to wooden or metal furniture. If you want to create a more relaxed atmosphere lay out throws and picnic blankets.
For specific tips on barbequing safely and ensuring food is properly cooked take a look at the National BBQ Week's useful advice.
Visit our recent gardening blog if you're looking for gardening tips.
For other tips and inspiration for making the most of your gardening this or great recipes to try at home visit our Pinterest.
Published:
28 May 2015 at 10:05