Location location location Ashbourne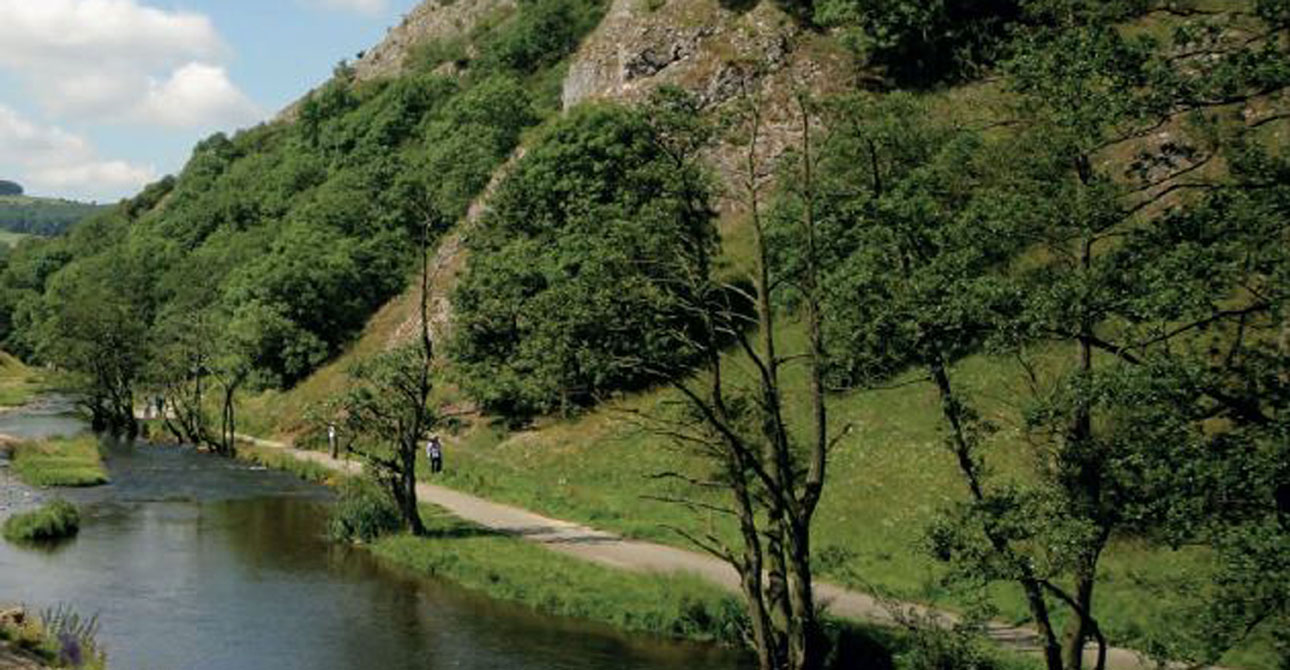 Our recent blogs have focused on the arrival of Miller Homes developments at some of the most desirable places to live in the UK. Here we continue the theme by taking a closer look at Derbyshire and more specifically the pretty market town of Ashbourne, where a selection of two, three and four-bedroom new properties are available at our Lodge Farm Chase development.
Ashbourne sits midway between Stoke and Derby, on the southern boundary of the Peak District National Park, one of the UK's designated areas of outstanding natural beauty.
Ashbourne
The town of Ashbourne features an attractive mixture of historic buildings and modern shops, bars and restaurants, a cobbled marketplace, hidden alleyways and medieval yards. The elegant Church Street at the heart of the town centre is considered to be one of the finest collections of Georgian buildings in Derbyshire.
Lodge Farm Chase
Lodge Farm Chase sits close to the Peak District which forms the southern end of the Pennines and much of the area is uplands above 1,000 feet. Despite its name, the landscape generally lacks sharp peaks but is home to rounded green hills and pretty rolling countryside that attracts millions of visitors each year.
Henmore Brook winds its way through Ashbourne, which is famed for its annual two-day Royal Shrovetide Tuesday football match, in which one half of the town plays the other at football, using the town as the pitch, with the goals three miles apart. A great array of pubs and in the town centre makes Ashbourne a popular leisure destination for visitors and local residents alike.
Get outdoors
Walking and cycling trails run through nearby Tissington and the Limestone Way, a walk through the limestone landscape in the White Peak area of the Peak District National Park, is just three miles away from Ashbourne – making it an ideal place to settle for people who love the great outdoors.
Thrill seekers
The Alton Towers theme park is a short drive away from the town, along with the breath taking beauty of Chatsworth House and gardens, the 12th century splendour of Haddon Hall manor house, and Carsington Water, a popular destination for those who enjoy sailing, walking and biking.
House hunters will be pleased to learn that in addition to great transport and leisure activities, there are plenty of practical aspects to Ashbourne too. The town sits in close proximity to the M1 and M6 and is supported by a strong network of 'A' roads, making it an ideal base for those looking to commute.
Ashbourne also has a selection of supermarkets within half-a-mile radius and local health provision is of a high standard, as are the area's state schools, which maintain an excellent reputation, as does the town's modern, spacious leisure centre and swimming pool.
For more information on the Miller Homes development at Lodge Farm Chase, please click here or contact 0808 278 4703.
Published:
11 May 2015 at 03:05