Get Ready, Get Set for Another Sporting Summer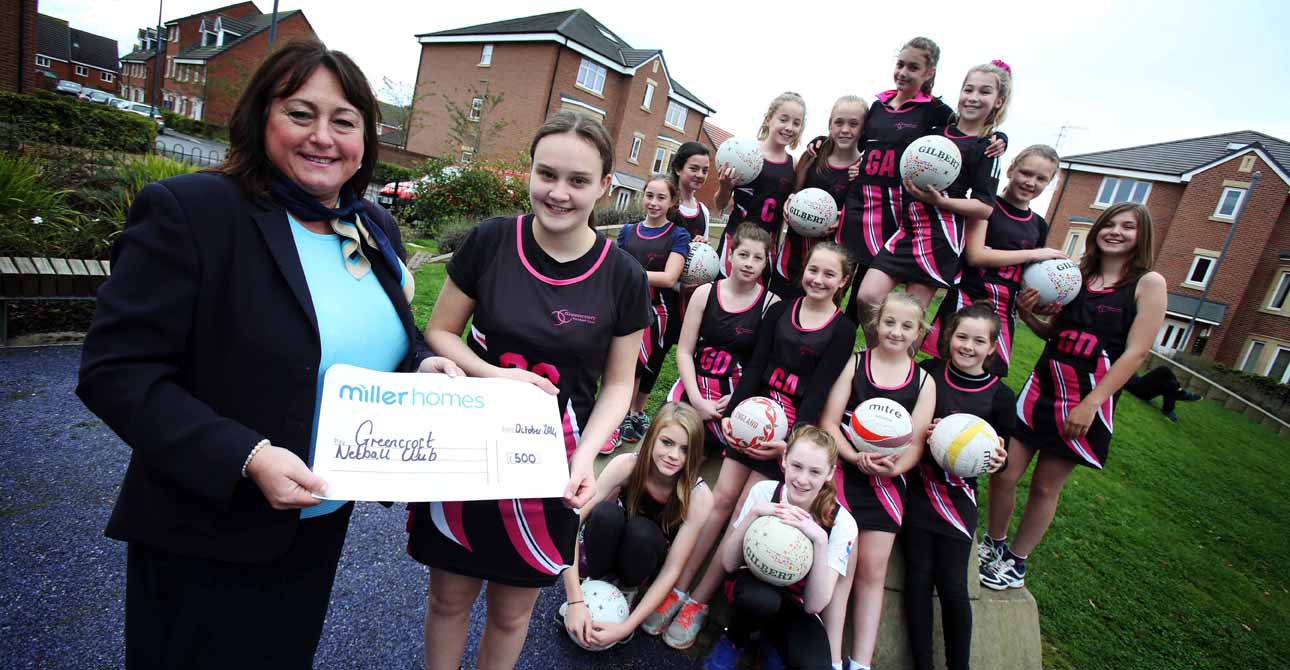 Following the success of our Summer of Sport initiative which has been running for four years, we are again inviting local sports clubs to take part in a competition which could see them win £500 or, for the first time, pick up a top prize of £1,000.
Over the last few years we've been delighted with the success of our Summer of Sport competition and particularly the impact receiving the prize money has had on the winning clubs.
We've also been really impressed with the diversity and standard of entries from those clubs who've taken part previously. We've had everything from Kayaking clubs to Roller Derby teams! As a result we will be extending our support this year for those in our communities who are providing opportunities for sport, education and development by awarding an overall prize of £1,000 to one of our six regional winners.
Taking part is easy, just pick up a form from your nearest development and tell us in no more than 200 words why your sports club is worthy of winning, how the money will benefit the club and what it will be spent on. Our judges will then assess the entries on a variety of factors, including how the money will be used and how it will directly support the development and fitness of its members.
Have a look at what some of our winners from last year had to say about their success:
Martin Maltby, Secretary of Doncaster Wheeler's Cycling Club, said: "We were thrilled to win last year's 'Summer of Sport' competition hosted by Miller Homes and have put the £500 to good use. We were able to provide training to Level 2 standard for our coaches and also first aid training which gave additional support to our junior members. It has made a real difference to what we could offer our youngest members and has taken the club to younger generations, securing its future for the long term. Any sports club should consider entering the annual Miller Homes competition – you never know it could be you this year!"
Linda Tyman, Chair of Greencroft Netball Club in County Durham, said: "As a club we would like to thank Miller Homes for its Summer of Sport competition. I would urge all sports clubs in the region to get their completed nomination form in as you never know, you may just walk away with some much needed funding."
Anthony Beaumont, Chairman Trowell Football Club in Nottinghamshire, said: "Winning the Miller Homes Summer of Sport campaign has been fantastic for our club. The grant has helped no end, as it was a real battle to maintain the kits and equipment whilst keeping fees to a minimum. The money has also been used to provide various coaching sessions for around 40 children in our Soccer School and Disability Squad. This is something we would have struggled to do without the cash from Miller Homes. I would urge any club to enter this competition; the whole community has reaped the rewards."
The closing date for entries is Wednesday 31st August so that gives you plenty of time to prepare a winning application.
We wish all entrants the very best of luck!
If you can't make it to one of our developments please click here to download the application form.
All terms and conditions can be found at our website.
Published:
10 June 2015 at 11:06