Creating A Better Place To Live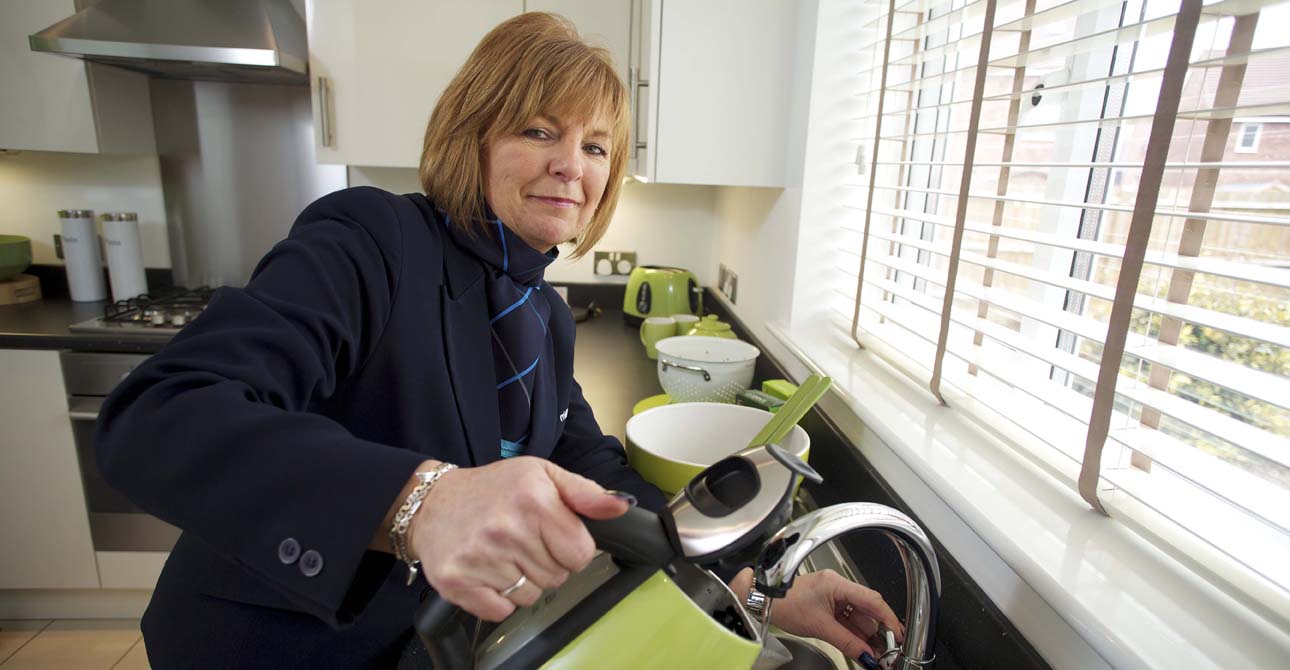 We've created this infographic on sustainable living and creating a better place to live. It provides you with some great advice about living sustainably. You'll find out what changes you can make to lower your utility bill cost but you'll also learn why it's important to look after our resources, rather than wasting them.
In recent years there have been major changes in the way that new build homes are designed – to make them more efficient for both the environment and the customer – which is handy for everyone – especially those living in a new build home as they can save hundreds of pounds each year on their energy bills.
New build homes are more energy efficient than refurbished or old homes and are much kinder to the environment. They are more comfortable to live in because they are warmer and because they are specifically designed to be energy efficient, they also have more natural light. Of course, they also have lower running costs too which is great for everyone. For example, a three bed detached new build house could cost up to 52 per cent less to run than an 'upgraded' Victorian home while a four bed detached new build house could cost 55 per cent less to run than an 'upgraded' Victorian home – that's less money spent on running the house and more money which can be saved or spent elsewhere.
Our new homes have 'Smart Meter' technology which enables people to have better control over their energy usage. Smart Meters send your energy usage to your energy supplier in addition to giving them information on the CO2 emissions from your home, thanks to this technology people can see and understand how much they are using – which enables them to manage their usage and bills better. If needed, Smart Meters also have audio technology which warns you when you exceed your energy usage – preventing you from spending unnecessarily and wasting energy.
Although new homes are now built with cavity walls, which could save you £140 a year in heating because they provide insulation, there are still many other ways that you can cut down utility bills by simply making a few changes around the home.
- If you turn your heating down by 1 degree you could save up to 10 per cent off your bills each year, and because it's only one degree – you won't even notice the difference.
- Instead of leaving items on standby such as the kettle, the microwave and games consoles turn them off when they are not in use. It not only reduces the risk of a fire, but it could also save you £50-86 a year on bills. This is one of the biggest energy wasting habits that we have in the UK!
- Invest in a washing up bowl as you could save £30 a year in comparison to washing the dishes under a running tap.
- You can even save some money when doing your washing too, simply wash your clothes at 30 degrees and the amount of electricity that you use could reduce by 30 per cent.
- Switch to direct debit and you could save yourself some money, in 2013 energy bills paid by direct debit were £111 cheaper than payments by standard credit. Companies often offer deals and discounts for new customers, so shop around and you could save even more. Choose paperless billing too as it's cheaper.
New homes are great because they are insulated and more energy efficient, and as the demand for energy is increasing we need to preserve it as much as possible. The Environment Agency found that houses in the UK are responsible for 30 per cent of energy use in the UK, 27 per cent of carbon emissions and 24 per cent of greenhouse gas emissions, so it's important to ensure that we are doing all that we can to look after and now waste our energy resources.
*sources can be found on infographic
Published:
09 February 2015 at 12:02