Get You and Your Home Ready for Winter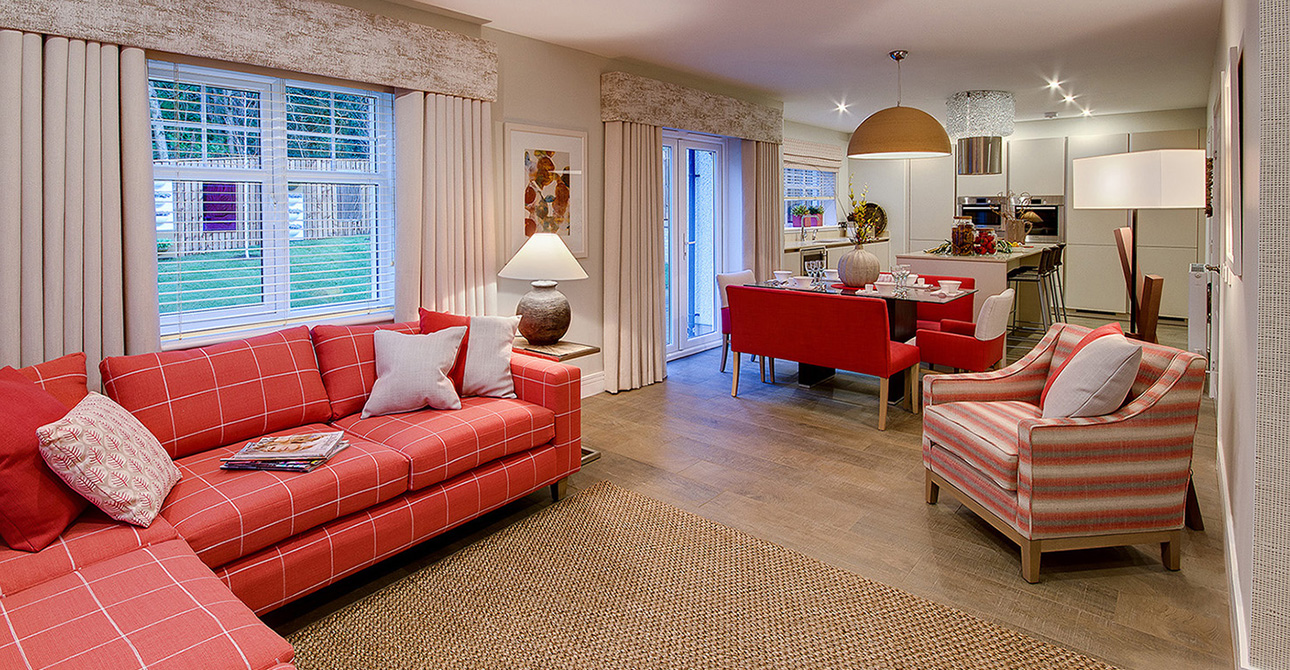 Keeping your home warm and avoiding high energy bills during the cold winter months can be tricky. With one of the coldest winters predicted this year it's important to keep your energy costs as low as possible whilst still keeping warm.
We conducted research for a previous campaign that found a new home can reduce your energy bills by almost £300 per year. We've been looking at ways to reduce your electricity and gas bills whilst still having a cosy home. As all of our new homes are constructed with energy efficiency in mind, keeping your home cosy during the winter months isn't as much of a challenge compared with living in an older home, although we thought a few tips that may help you stay warm and cut bills may still be helpful!
Home MOT
Although, you may only have recently moved into your brand new home it's good to get into the routine of giving your home a winter MOT. Fluctuations in the temperature can cause pipes to freeze, defrost and refreeze rapidly; if they burst you'll have a lot of clearing up to do. On that note, it's worth checking your home insurance and make sure you are adequately covered.
Check your radiators and make sure they are hot from top to bottom. If not, then bleeding them will ensure you're getting the most from your heating.
Compare Your Supplier
Visit a comparison website and check if you could save money by switching energy suppliers. You could also give your energy supplier a call to find if there is a better deal that you could help you to save money.
Only Heat the Room(s) You're Using
Close off any rooms that you don't use as often, such as the utility room and conservatory, as this means you won't have to keep those rooms warm when not in use. If you're going away keep the heating on low to avoid the pipes freezing.
Layer Up
Sounds pretty simple right, but more often than not people complain that they're cold but aren't dressed properly, so, layer up and wear slippers to keep warm.
Make Use of Blankets and Throws
A nice warm blanket can create a homely environment and allows you to set the thermostat a couple of degrees lower.
And here's some additional tips that you might find useful if you living in an older property.
Warmer for Longer
Instead of putting the heating on at different periods throughout the day resulting in taking longer to heat up, keep it on low on colder days when you need it on and it will keep your whole house warmer for longer.
Make sure you get your boiler and fire serviced annually. Not only is it essential from a safety perspective, you will feel reassured that it's all in working order.
Homeowners often put home maintenance at the bottom of their priority lists, however, with just a little foresight and using some of our tops they can feel confident that they prepared their home for the winter as best as they can.
Do you have any tips on getting your home ready for winter?
Published:
16 December 2015 at 12:12