Steps to Take Before Visiting a Marketing Suite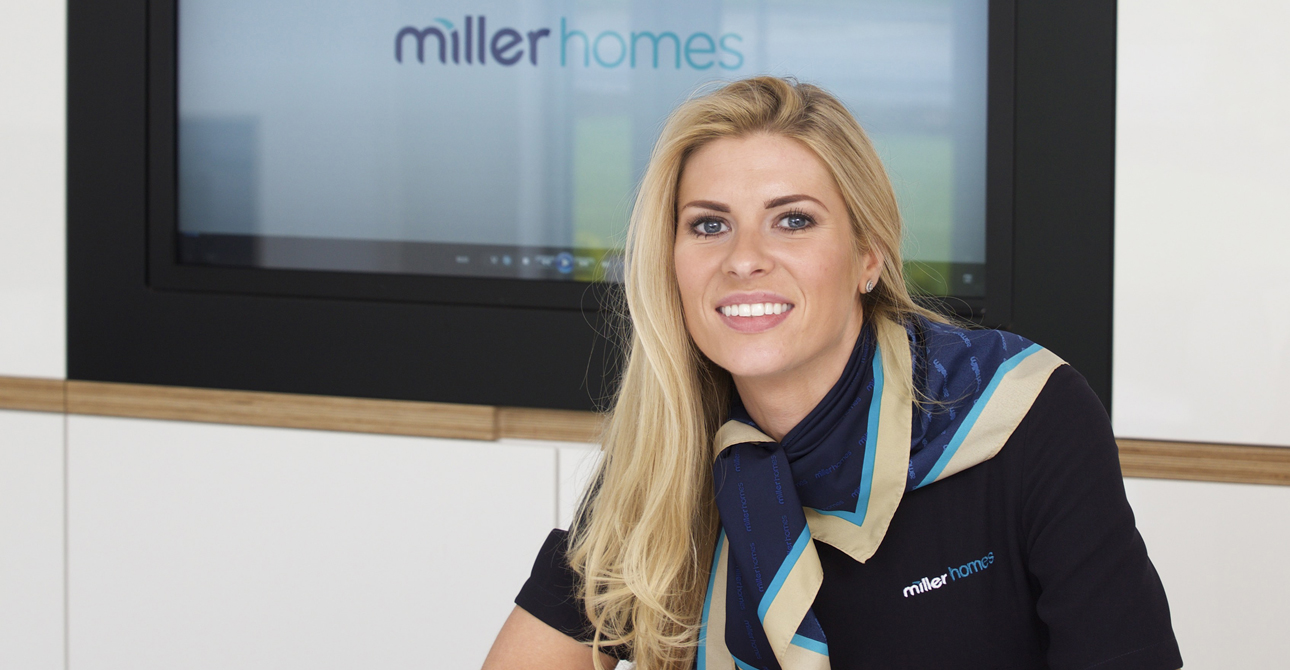 Buying a house can be stressful, but it doesn't have to be difficult. If you're organised the home buying process can be made much easier.
Often as soon as people consider buying a home they head down to one of our many developments across the UK. It can be really exciting to see what we have to offer, but there are a few steps you could take before visiting a marketing suite which will help you to be more in the know.
Here are our steps to take before visiting one of our marketing suites:
How much you can borrow?
Find out how much you can borrow by arranging an appointment with a mortgage broker. A mortgage specialist will be able to search the market for the best available deal and to help you with impartial advice on borrowing. At this appointment you'll need to give details of how much you earn and all of the things that you spend money on each month.
When working out how much you can afford to put down as a deposit, remember to keep some savings aside for things such as stamp duty (or LBTT in Scotland), legal fees and to furnish your new home.
Do your research and determine how much homes in your desired area cost, consider what you can afford and how much you'll need to save for a deposit.
We often hold events at our developments where you can receive independent mortgage advice. We announce these events on our social media channels and emails for people who have registered with us.
Boost your credit
Your credit score plays an important role in qualifying for a mortgage.
Many young would-be home buyers might find themselves with blemishes on their credit report. If you check your credit report early, you should have time to sort out any issues. What you won't want is to have to address mistakes on your credit report while actively looking for a home and trying to get approved for a mortgage.
Know what you are looking for
Don't buy a home where you live now just for the sake of homeownership. If you're serious about becoming a homeowner, make sure the area you decide to buy in is a place you won't mind staying in for a while. Experts often advise would-be buyers to plan on staying in a new home no fewer than five to seven years.
Decide what you're looking for in a home – do you need parking? A garden? How many bedrooms? Apartment? Detached?
You should also consider what you want out of the location, such as:
- - local schools
- l - local job market
- - transport links
- - the city's demographics
- - social scene
- - shopping facilities
We build our developments in areas which offer good transport links, schools and local amenities. Read our location blogs to find out more about where we are building and what the areas have to offer.
Beginning the search
Visit our website www.millerhomes.co.uk where you'll be able to explore our locations and offers, as well as some help and advice.
Each of our development pages include information key on the local area, including local history, transport, entertainment, leisure, recycling facilities, education, health and shopping.
Out and about
Don't be shy about asking questions when you're at our developments, marketing suites and show homes. Our sales advisers are very knowledgeable and able to provide you with details about the individual properties, the development and local area. They'll also be able to chat to you about all the options and offers available.
Make the dream real
Once you've found your dream home, the next step is reserving your chosen property. The earlier in the build process you reserve your home, the more options you are likely to have. We offer in as many different options as we practically can, to let you choose the fixtures, fittings and extras that fit your lifestyle and preferences*. Your Sales Adviser will be able to tell you exactly what's available.
You'll also be able to log into My Miller Home, which is a personalised part of our website created just for you. As someone who has reserved a new Miller home, you'll naturally be very excited and looking forward to the day you move in. My Miller Home will let you know just what needs to happen before that big day.
We want to make the housebuying process as easy and stress-free as possible. Here are just some of the features you'll enjoy at My Miller Home:
- - regular updates on the build progress of your new home
- - the chance to receive emails and free text messages with the latest news on your home
- - an explanation of the stages involved in your new property purchase
- - you'll also be invited to a pre-plaster meeting and welcome meeting
We hope with our tips and advice your home buying experience will be an exciting and enjoyable experience!
What tips would you give to would-be home buyer? What are your queries when looking for your dream home?
*Optional extras will come at an additional cost to the purchaser.
YOUR HOME MAY BE REPOSSESSED IF YOU DO NOT KEEP UP REPAYMENTS ON A MORTGAGE OR ANY OTHER DEBT SECURED ON IT.
Published:
25 August 2015 at 03:08