Location, Location, Location – Rutherglen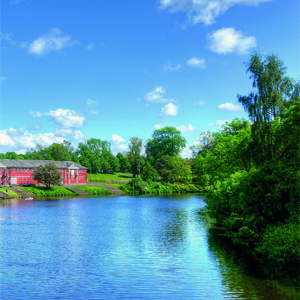 Continuing our blog series focusing on some of our fabulous locations across the country, our hotspot this week is Rutherglen - Scotland's oldest Royal Burgh.
Located approximately four miles south of Glasgow in an area known as Burnside, this salubrious location is incredibly sought after, with mature leafy green tree-lined streets. This idyllic spot is where we have just launched our Woodburn Gait development, and with a choice of luxurious four and five bedroom homes, it is without a doubt going to be a wonderful place to raise a growing family.
Due to Woodburn Gait's superb location, it is ideal for those who may have to commute. The main motorway networks of Scotland are better accessed via the new M74 extension, making it easier to travel to Carlisle and the south, as well as Glasgow Airport and Edinburgh. In addition, for those who prefer to travel by train, there are stations in Burnside and Rutherglen which are approximately a 10-minute walk from the development.
Rutherglen has a Charter dating back to 1126 and is claimed to be the oldest Royal Burgh in Scotland. By right of the Charter, granted when it was a fishing village, Rutherglen's residents are entitled to free movement along the Clyde to the sea and back. The long established Rutherglen Cruising Club now uses the river as a popular recreation asset.
In addition to the Cruising Club, Rutherglen has a wide selection of sporting and leisure amenities, including Stonelaw Sports Centre with its synthetic pitches. There are also three tennis clubs and a superb selection of golf courses within easy reach.
Rutherglen's thriving Main Street is only a 10 minute walk from Woodburn Gait, but there is also the local shopping area in Stonelaw Road which has a supermarket, butchers, bakers, florist and hairdressers. There is also a good selection of non-denominational and Roman Catholic primary and secondary schools. The development is within the catchment area for Calderwood Primary and St Mark's RC Primary, as well as Stonelaw High School and RC secondary Trinity High.
Embracing the surrounding countryside, this really is a destination of tranquillity and natural beauty, defining it as the ultimate place to live.
To see more of our developments, visit our Pinterest board.
For more information on Woodburn Gait and our other developments, please visit www.millerhomes.co.uk.
Published:
03 September 2014 at 12:09