Another Super Sporting Summer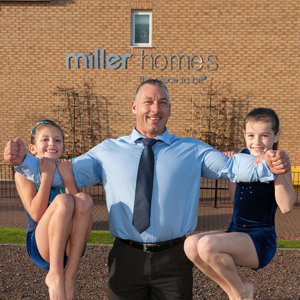 With the 2014 World Cup in Brazil well under way, Andy Murray currently defending his crown at Wimbledon and only a few weeks until the claxon sounds the start of the Commonwealth Games in Glasgow, we have once again decided to give local sports clubs across the country the opportunity to win a fantastic £500.
For the third consecutive year, clubs and organisations within our six regional areas can enter the competition by collecting an application from their local Miller Homes development and telling us in no more than 200 words why their sports club deserves to win, how the money will benefit the club and what it will be spent on.
We are delighted to be running our popular Summer of Sport initiative for the third year running. When it comes to supporting our local communities we are always keen to get involved – particularly if our support can provide opportunities for education, sport or development.
Following their success in entering last year, two winners share their stories of how the funding has helped.
Dave Ball, Coach at Great Glen Cricket Club in Leicestershire, said: "The past few years have been a real struggle in terms of the weather and we've been looking at replacing the old work out AstroTurf, but it is very expensive and we just don't have the funds. We're so grateful to Miller Homes – this came at just the right time and will ultimately make a real difference to the youngsters at the club."
Tracey McBride, club Chair at Lenzie Woodhead Gymnastics Club in East Dunbartonshire, said: "The whole club was delighted when we discovered we had won and with an increasing number of members in recent times, this funding will help provide the gymnasts and coaches with quality tracksuits and hooded tops."
Our judges will be looking for examples of how the sporting clubs in each community will make the most out of the donation, for details of how it will directly support the learning and fitness of its members and examples of what new equipment they will be able to buy.
The closing date for entries is 15th September 2014, giving you plenty of time to prepare a winning application.
With an exciting Summer of Sport ahead of us, we strongly encourage anyone with an affiliation to a sports team or club to have a go, and we wish all entrants the very best of luck!
Published:
02 July 2014 at 12:07