Location, Location, Location – Kidderminster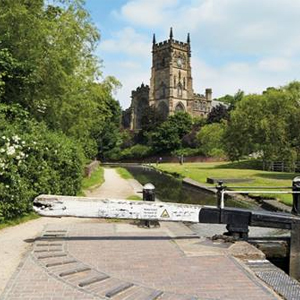 Having already detailed some of the most desirable places to live in the UK, our Blog series continues that theme by highlighting the benefits of living at one of our prestigious new developments at the very heart of the country. Sutton Goldings in Kidderminster, is host to a range of three, four and five-bedroom houses, skillfully crafted by our team at Miller Homes.
Sutton Goldings is within walking distance of Kidderminster, nestling in a picturesque part of Worcestershire, just 17 miles from Birmingham city centre and 15 miles from Worcester. Located in the Wyre Forest district, the town can trace its history back to the Anglo-Saxon era and appeared in the Domesday Book of 1086. By the mid-19th century Kidderminster had developed a solid reputation for carpet manufacturing, and continues to export flooring around the globe today.
A well-stocked library and college are popular contemporary features of the historic town, where boaters, cyclists and walkers take advantage of the River Stour and the Staffordshire and Worcestershire Canal towpath.
Looking further afield, Worcestershire features a favourable mix of charming villages, bustling towns and the magnificent cathedral city of Worcester, set against a backdrop of mature woodland, river valleys, fruit orchards and farmland that hosted some of the largest battles of the English Civil War.
Kidderminster is served by main rail lines to and from London, Birmingham and Worcester, making it a solid choice for commuters. It is also the starting point for day-trippers looking to enjoy the world famous Severn Valley Heritage Railway, which runs for 16 miles to Bridgnorth.
For more information on Sutton Goldings call 0808 250 2171 or visit our website.
Image by Peter Broster and licensed via Creative Commons
Published:
15 December 2014 at 12:12