Location, Location, Location - Castle Donington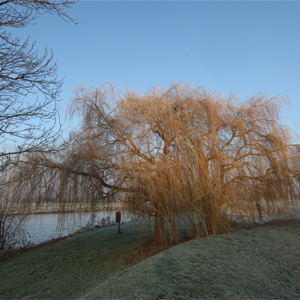 As we continue our blog series highlighting some of the most sought after places to live in the UK, it's time to pay a visit to Castle Donington in the East Midlands.
There's certainly something special about Castle Donington, after all, it has three different counties all trying to claim it as their own. Technically, the village is part of North West Leicestershire. However, it also has a Derbyshire postcode and sits on the Nottinghamshire border for good measure.
Either way, there's no denying the charm of the area and it's easy to see why our
Weavers Court
development on the edge of the village, is fast becoming one of our most desirable in the region.
Castle Donington can be found at the edge of the National Forest and has a population of circa 7,000 people. Its history dates back over 1,500 years, when the name Donington was first recorded by Saxon tribes. The village has certainly come a long way since the days of Viking hordes making settlements there, but Castle Donington still remains proud of its long history. Not only can it be seen in the architecture of the area, with several beautiful timber-framed buildings and Donington Hall, some of which was built using stone from a former castle, but also the village even has its own museum.
It's Castle Donington's ability to blend its rich history, with everything required for modern day living, that makes it top of the wish list for many buyers in the area.
Firstly, its location makes Derby, Nottingham, Loughborough and Leicester easily accessible, allowing residents to combine city working and rural living. When it comes to going further afield, you won't have too far to travel to jet off on your holiday or business trip either, as East Midlands Airport is easily accessible from the village.
However, don't be fooled into thinking that Castle Donington is a sleepy place to live. It's certainly peaceful, but it also has a host of local amenities to offer.
Its thriving high street includes some household names, as well as a great selection of independent stores. There's also a Farmer's Market every second Saturday, with a whole host of fresh produce on offer. For those seeking out bargains, nearby Donington Park hosts a Sunday Market and car boot sale.
As well as proving a haven for hagglers, Donington Park also offers exciting entertainment options for the whole family, from high profile motor-sports events and exhibitions, to concerts and one-off shows.
The same family friendly atmosphere can be felt throughout the village. Not only is it home to several high performing schools, dental and medical practices, and Breedon Priory Golf Club, which has its own gym and swimming pool, but being so close to the National Forest, there's over 200 square miles of woodland to explore on your doorstep.
Throw in an excellent selection of pubs and restaurants and it's easy to see why Castle Donington ticks so many boxes for so many people.
For more on Weavers Court and other developments, visit our website.
Published:
01 April 2014 at 12:04