Transform Your Home With Modern vs Vintage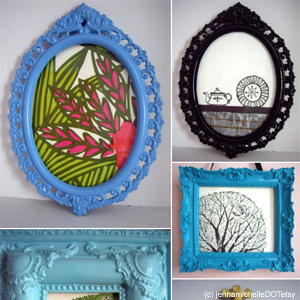 Combining the old and the new in the same room isn't always an easy task, however with the comeback of trends that will transport you back in time, modern vs. vintage is fast becoming the style to have in your home.
With its growing popularity we've compiled some quick and easy ways to bring the modern vs. vintage style to life and make it work more effectively.
A favourite amongst designers and a great way to upcycle an old chair that has lost its spark is to reupholster. A classic chair can be transformed using some new fabric and a fresh lick of paint. Sand down the wood and then find a light natural colour to repaint it. Find your favourite fabric - floral is high on the most purchased list - and give your vintage chair a whole new look.
Similar to reupholstering a chair, if you have an old lamp that's lost its sparkle, simply replace the lamp shade and give it a new lease of life.
If you happen to have the luxury of vacant wall space that you aren't quite sure what to do with, modern vs. vintage can enhance and maximise the area. Even if you only have a few mismatched empty picture frames around, you can go back in time or have a modern twist with a creative collage wall. Even a selection of empty frames can brighten up a room; you can even place them different ways for an even more unique look.
Finally, a great way to bring a taste of times gone by into your home is through storage and accessorizing. The use of old suitcases, containers, knick-knacks and even kitchen ware can give your home a refreshing retro-vintage look.
Remember to ensure that all your new modern vs. vintage décor matches what you have already – the last thing you want is a rainbow room of colours!
Click here for more information on how to upcycle
View our pinterest board for inspiration
Published:
28 October 2013 at 11:10