Location, Location, Location - Chorley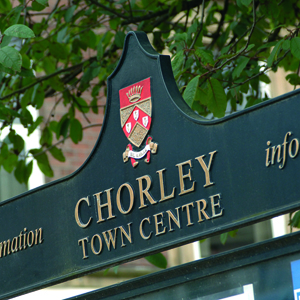 When moving the location of your new home is a vital part in the decision making process.
To help you make the all-important decision, we've compiled a series of blogs focussing on some of our developments across the UK and highlighting the key features of each locality, from education and entertainment to shopping and social activities for all the family.
This month's hot spot is Chorley, the home of our Birkacre Park and Whittle le Park developments.
A market town in the Lancashire region of the North West of England, Chorley is the largest settlement in the Borough with a population of over 31,000. Dating back to the Bronze Age, Chorley's success lies within the cotton industry which has left a historic mark on the town with numerous factory chimneys and buildings still standing.
Twenty six miles from the centre of Manchester, Chorley in itself has superb retail facilities. Chorley town centre is the main location for shopping and continues the 200 year old tradition of holding a weekly outdoor market. Further to this, Chorley has seen the development of retails parks including some of the top high street names and boasts three of the four leading supermarkets.
Chorley is home to numerous primary and secondary schools both council and church supported. Also based in Chorley is Lancashire College and two campuses belonging to Runshaw College which both offer a wide range of adult education courses. Based at Runshaw College's Euxton Lane campus is the Runshaw Business centre which provides guidance to local enterprises.
If you are looking for something fun to do Chorley doesn't fall short. Listed on Trip Adviser as the number one thing to do in Chorley, Adventure 21 provides adventure activities, team building and paint ball sessions. In its 13th year, Adventure21 is reputed to be the largest family run, mobile outdoor pursuits and adventure activities company in the UK. Chorley is also home to several parks such as Warden Park, Yarrow Valley Country Park and Cuerden Valley Park, all of which are set in beautiful locations and are perfect for an afternoon stroll with the family.
For those looking to keep fit, Leyland Leisure Centre is in easy reach of our developments and includes a 25m swimming-pool, a separate children's pool, squash courts, a Planet Pulse fitness suite, and a large multi-purpose sports hall. A second gym, which includes a children's play centre called Zoom Zone, can be found close by and is based in the beautiful Cuerden Valley Park. There are several all-season leisure centres in both Chorley and neighbouring Leyland which provide indoor activities throughout the year.
If you want something a little more historic, Astley Hall is one of Lancashire's most historic buildings and is set in the picturesque park of the same name. Said to have once been home to political leader, Oliver Cromwell, Astley Hall provides guided tours throughout the year with a general overview of the history of the house, its families and content.
To see more of Chorley and our developments there, visit our pinterest board.
For more information on our developments in Chorley, please visit our website.
Published:
18 November 2013 at 12:11