Britain Catches the Baking Bug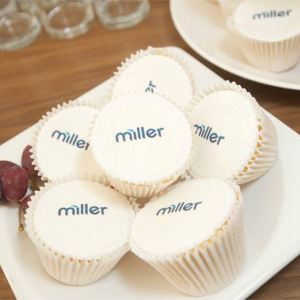 Have you caught the baking bug? With the popularity of baking on the rise thanks to the Great British Bake Off and similar programmes, it's fair to say that the UK is on a home baking frenzy!
Whether baking is a particular passion of yours or something fun for the family, getting yourself organised means you'll be ready to rise to the occasion.
You could start by clearing a dedicated work area and storage space in your kitchen for all those essential utensils you will need. Our kitchens are spacious and designed with functionality in mind, perfect for the budding baker.
Here's a few key essentials that will help you create the perfect treats for your family and friends (or to keep all to yourself!)
- Measuring spoons – using the correct quantities is something you have to make sure you get spot on. A ring set that includes 1/4, 1/2, a teaspoon and a tablespoon measure is a great option as they are easily stored and always kept together.
- Measuring cups – one for liquids and a few for dry ingredients. This way you can make sure nothing mixes together and you don't end up with mismeasured ingredients.
- Wooden spoons – perfect for mixing.
- Whisks – if you want some exercise to make the guilt weigh less on your shoulders, a simple hand held whisk will do but there are electric ones that will cut the time (and pain) in half.
- Baking pans and trays – with a variety of shapes and sizes on the market there won't be a treat you can't make.
- Silicone spatula – they have many uses and come in a variety of colours to brighten up your baking.
- Bowls – the number one essential for every recipe.
Now you just need those all essential ingredients and you'll be ready to go!
Visit our
pinterest
board for more ideas, recipes and baking inspiration.
Published:
27 August 2013 at 01:08