Great Success at Regional Pride in the Job Awards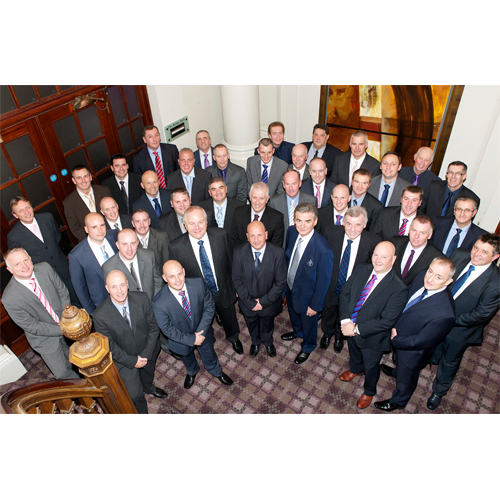 Following on from our achievements in the first round of the NHBC Pride in the Job Awards, when we received 27 Quality Awards, our success has continued during the regional rounds.
Twelve of our site managers , including five in Scotland and five in the North West of England, were further recognised with Seals of Excellence, with two of those winners, Scott Brown and Wayne Eccles, going on to receive Regional Awards.
The honours list is as follows:
Scott Brown for Varcity, Edinburgh
Martin Plane for Balbirnie Bridge, Markinch in Fife
Stuart Lindsay for Rosemount Meadows, Blairgowrie
Patrick Malyn for Doune Riggs, Doune near Stirling
James Martin for Regents Park, Crossgates in Fife
Paul Ritchie for Greenvale Park, Newcastle
Tony Preece for Birkacre Park, Chorley
Bill Huges for Whittle-le-Park, Chorley
Wayne Eccles for Willow Fields, Preston
Harry Dainton for Millers Green, Heysham
Vinnie Morris for Knowles Land, Ashbourne
Mark Atherton for Cartrefle, Wales
As a company, we consistently aim to deliver the best possible standards for our customers and recognition throughout the various stages of the Pride in the Job Awards demonstrates our commitment and dedication to achieving that goal.
Well done to all our site managers on their achievements, particularly Scott and Wayne, who will take part in the final stage of the competition, the Supreme Gala event in London in January, when the UK Supreme Award winners will be announced.
We wish them well!
Chris Endsor
Chief Executive
Miller Homes
Published:
29 November 2012 at 12:11