Construction Industry Forecasts – good news for developers and house hunters alike!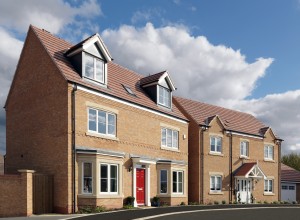 developer
keeping our fingers on the pulse and making sure we're on top of the latest trends and predictions is essential. With this in mind I recently read the Construction Industry Forecasts for 2013-2015 – an annual analysis of the pressures facing industry and the drivers likely to influence it over the next five years.
Now typically after reading this report I wouldn't feel the need to share its findings in blog form but this one was packed with such positive predictions of things to come over the next 3 years (especially as it comes amidst what has been a difficult period) I couldn't help but feel the need to share my edited highlights.
We are likely to see a 29% growth in private sector housing starts between 2013 and 2015.
Yes really!
According to the authors of the report housing starts will climb a very modest 2% this year before "more certainty over economic recovery combined with measures in the housing strategy" boost a housing recovery.
The report points to a number of critical factors influencing its predictions – most notably Mortgage Indemnity or as it is now called
NewBuy
Guarantee.
For those that didn't know – Newbuy Guarantee is a scheme backed by both house builders and the government which encourages lenders to increase the availability of mortgages to purchasers with relatively small deposits of 5%. The new scheme heralded as a way to get First Time Buyers back into the market offers 95% loan to value
mortgages
that will be available to people spending up to £500000 on a new-build
property
. It is envisaged that up to 100000 buyers will benefit from the underwritten loans with the Government's liability capped at a hefty £1billion. Miller Homes have already been confirmed to be able to offer the 95% mortgage.
This isn't the only piece of good news for house hunters (and builders) either.
According to the report a modest growth in earnings - coupled with static (or falling) house prices -has improved affordability right across the UK.
For first time buyers this means that the average house price to earnings ratio has moved from 4:5 in 2003 to 4:4 in 2011.
On top of all that low interest rates have driven average monthly mortgage payments down to an eight year low.
In a nutshell according to the Construction Product Association the new homes industry should be building (or at least starting to build) 130000 homes a year by 2015 – an increase of 43% on 2010.
Obviously this is good news for home developers but more importantly it's good news for the house hunter too.
Confidence is creeping back into the market the Government is committed to helping first time buyers – and it's all beginning to work. Britain is building again.
Over time the new homes industry will create more jobs; raise more revenue for the treasury through stamp duty and the like increasing the country's housing supply and alleviating the risk of another housing bubble.
In short all this is good for the economy - and what is good for the economy is good for all of us.
By Victoria Finch
National Marketing Manager
Published:
07 February 2012 at 01:02