Homeowners are Happier than Renters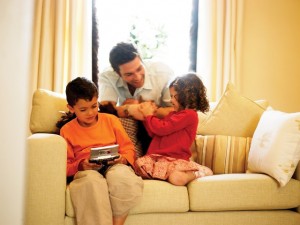 The arrival of such much needed sunshine will doubtlessly have lifted everyone's spirits but if you're a homeowner you're already happier than if you were renting according to a recent
national survey
.
The ONS (Office of National Statistics) discovered that people who are married had jobs and owned their own home were most likely to be satisfied with their lives.
The survey which was commissioned to ascertain the satisfaction of UK residents found that approximately 80% who owned their own home reported a medium/high level of satisfaction whilst the figure for those who rented was only 68% by comparison.
We work hard to ensure that our properties suit a range of potential buyers whatever their circumstances. We do this by providing a wide variety of properties and also a number of
incentives
to help purchasers who may be buying for the first time need a bigger property for a growing family or want something smaller once the youngsters have flown the nest.
So if the sunshine has spurred you on to achieve some of your dreams and goals and one of them happens to be owning your own property for many people it is now more achievable that it has been for a long time.
Steve McElroy
Sales Director
Miller Homes Yorkshire & North East of England
Published:
14 August 2012 at 02:08