Continuing to boost hopes for first time buyers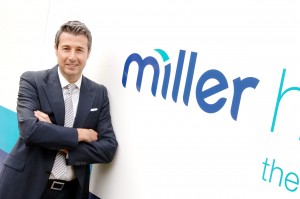 Last week I read some interesting statistics from
Rightmove
based around the impact the
FirstBuy
initiative has had since the government introduced the scheme earlier this year.
According to the survey results 45% of potential first time buyers now believe they are more likely to get on the property ladder thanks to FirstBuy. Of course this is an extremely pleasing figure not only for the government but also for those
housebuilders
and developers like
Miller Homes
who offer the scheme on a number of developments across the country.
Reading on however it appears that some 37% of first time buyers had not previously heard of the government-funded scheme which suggests the industry still has some work to do in order to maximise the scheme's undoubted potential particularly given the current financial climate.
At
Miller Homes
we are fully committed to promoting the FirstBuy scheme and will continue to promote it across each of our regions nationwide.
Part of this will involve us getting the message out to not just first time buyers but also to key workers families who may be struggling to get a large enough deposit together and people who have previously owned properties but are now unable to buy/move without assistance for example in the case of relationship breakdowns or families who are over-crowded and need to buy a bigger home.
One of the strengths of the scheme which is occasionally overlooked is that it is targeted at these groups of people too not to mention members of the Armed Forces who our housing minister Grant Shapps is keen to support.
Our experienced on site sales advisers are always happy to assist anyone who wants to learn more about how
FirstBuy
or our extended range of tailor-made
purchase incentives
can help them get moving.
Steve McElroy Regional Sales Director
Published:
16 November 2011 at 03:11