Why we are the godfather of Housebuilders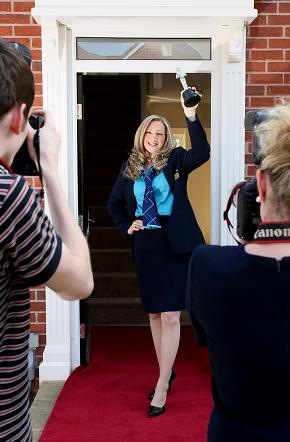 Following the successes of our tasty treats and birthday bonanza campaigns of last year we thought it was about time we rolled out the red carpet for househunters this May so have come up with a new campaign where we plan to give buyers the star treatment.
From the 3rd to the 22nd of May househunters can get their hands on star quality homes at affordable prices with help from our familiar cast of incentives that include home exchange equity loans deposit match and recommend a friend. Plus we're also offering 12 months free energy bills up to the value of £1000* for everyone who reserves a new home on one of our selected plots by 22nd May.
Later this month you will also see the premiere of a brand new incentive to our existing showcase. Family Deposit is a groundbreaking scheme which allows another family member to pay the deposit for a new home and earn 5% interest on their investment for the 5 years that follow. The 5% interest will be paid in a lump sum after legal completion and represents a more favourable return than many of the ISAs available on the market today.
Before the credits roll on this latest instalment of epic offeringsour loyal fans on Facebook and Twitter also have multiple chances to win one of a range of five-star prizesincluding DVD box-sets and cinema ticket packages.
We wanted to give our new campaign a touch of Hollywood glamour and decided there was no better way of doing so than creating a blockbuster campaign with a movie theme and over the coming weeks our line-up of incentives will be sharing the limelight as we look to offer buyers free energy bills for a full twelve months.
Ultimately our aim is to offer star quality and award winning homes at affordable prices and we hope that our range of incentives will prove to be our very own smash hit this Summer!
Sue Warwick National Sales and Marketing Director Miller Homes
* Terms and conditions apply on selected plots and developments.
Published:
03 May 2011 at 10:05