Mortgage tips from the experts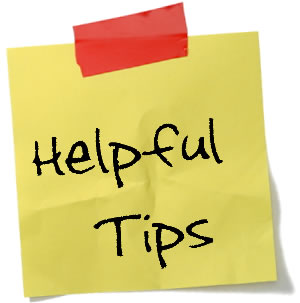 We like to think that we can offer some nuggets of help and advice to buyers and today's blog is no exception. In the current climate mortgage lending criteria is more stringent than ever which poses a challenge to those looking to get onto the property ladder. As a result we have been chatting to some of our independent financial advisers (IFA's) to find out what types of problems people are facing when applying for mortgages and how they can overcome them. Some very interesting facts came back…
Searching Can Scupper
Using aggregator sites might be a quick and easy way to search when looking for financial products but did you realize that this service can leave a mark on your credit history?  This is because the site registers that you have gathered separate quotes from different providers.
The best advice is to research products individually by contacting individual companies direct or speak to an IFA to find out which mortgage would suit you best.
Also searching for quotes for anything from car life or mobile phone insurance to personal loans and credit cards can leave more than one mark on that all-important credit score. Our advice: Think carefully before using aggregator sites particularly if you are thinking of applying for a mortgage.
The Ostrich Act Won't Do
If you know you have had bad debts in the past look them up pay them off and get a letter to confirm it from your lender. Burying your head in the sand won't make your debting demons go away and if you face your money worries head on it will benefit you in the long run.
The same applies to outstanding bills – delayed payment can lead to refusal on a mortgage product which will only delay the buying process further.  To avoid any disappointment further down the line you should always pay your bills on time – perhaps setting up a direct debit to ensure this happens when it should do.
Eager Beaver
Try to keep your last three months pay slips and bank statements as these are crucial when you come to apply for a mortgage.  You will also need two forms of identification on hand as this will help you to get a quick and easy approval.
If you claim benefits you should check that your approval letters are up to date. This is vital if you need to use your benefits as income within your mortgage application.
To delve even deeper into the mortgage application process it is important for you to put any additional finance applications on hold until the mortgage funding has been received. Although interest free credit on that new sofa may be a tempting offer this application has the potential to hinder your outstanding mortgage application.
Honesty is the Best Policy
Be honest if you think you have a problem with your credit score or if you are worried about previous financial faux pas. Tell your financial advisor your concerns from the start so they can use the information to help you.
Remember that if you are declined for a loan credit card or mortgage the checking system shows the results of applications you have made and records the information so it will serve you well to bear this in mind when you sit down with your IFA or mortgage advisor.
Ask the Experts
Finally seek professional advice. Financial advisors can help you understand your credit score and show you how to improve it so if you are having trouble getting a mortgage now the help that professionals such as these can give will be key in helping you achieve your home buying dreams in the near future.
And as always you are more than welcome to come and chat to one of our sales advisers who are trained to help people purchase the home of their dreams.
By Sue Warwick national sales and marketing director Miller Homes
Published:
29 June 2011 at 09:06