Season's Greetings from Miller Homes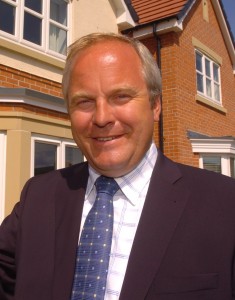 We at
Miller Homes
have had an excellent year (again). Our client satisfaction scores hit a high this summer we had our best ever year for Pride in the Job winners (26 – a Miller Homes record) we won Best Large Housebuilder at the Scottish Housing Awards Private Developer of the Year at the First Time Buyer Reader Awards Best Affordable Housing at the Housing Excellence Awards – and much much more. It's not too hard to see why over 97% of our customers would recommend us to their best friend!
It's even better to finish the year with news from the kind people around our developments. It's been fantastic to see charity at home in
Yorkshire and North Nottinghamshire
this December. Times may be tough but that's not stopped nearly 50 toys worth over £350 being donated. Similarly in the
West Midlands
people are being encouraged to think about those less fortunate than themselves and donate winter essentials to the
Birmingham Christmas Shelter
. There's certainly no evidence of Ebenezer Scrooge in these regions.
We have had a great year and we are doing all that we can to assist people all over the country make their home- owning dreams come true; our wishes for 2012 are as follows:
1. FirstBuy Fame.
FirstBuy
is a truly brilliant scheme. It gets people onto (and up) the housing ladder that would have struggled to move otherwise.
Basically anyone who qualifies for FirstBuy is offered an equity loan of up to a maximum of 20% of their purchase price (based on the open market value). This means they only need to fund the balance of the purchase price (as little as 80%) by means of a conventional mortgage (from a Qualifying Lending Institution) savings and any deposit where required. And despite its name it isn't just for first time buyers either.
We just need to keep getting this message out – before people miss out. It won't be around forever.
2. Confidence in the Market
We in the UK are very good at talking ourselves down but far less so at talking things up – and right now we really need to. There are plenty of reasons to stay positive - mortgage supply is much better now than it was a year ago FirstBuy is helping to get first time buyers onto the property ladder (which the market really needs) the Government has pledged to do more to ease the housing shortage and houses are selling. They really are.
3. Rent Realisation
In great swathes of the UK it will now cost you less each month to buy a home than it would be to rent the exact same one - but not enough people can see that. Now really is the best time to buy and hopefully more and more people will realise this over the coming months.
4. Low Interest Rates
It's low interest rates that are making owning a home so wonderfully affordable at the moment. Let's keep them that way.
So whilst our fingers are crossed for the above and we look forward to another year of making owning a dream home a wish come true it's fantastic to have all of your support along the way. Whether you're a Miller Homes customer fan follower or reader I wish you a happy Christmas and a prosperous New Year.
By Chris Endsor
Chief Executive of Miller Homes
Published:
23 December 2011 at 11:12